Disclosure: I received product at no charge in exchange for my honest review. Post contains affiliate link.
Kids are going to go crazy over this amazing playset that allows them to grow their very own magical garden, complete with a solar powered windmill and a working water wheel, plus a tiny fairy and her two graceful swans! PlayMonster's
My Fairy Garden Windmill Terrace
even includes a magical seed mix, soil, and little garden tools.
My Fairy Garden is easy to set up in just a few minutes. This playset comes with a leaflet that includes instructions on how to plant the garden and how to care for the garden. Your child will be drawn to this playset every day, eagerly watching and waiting for the seeds to sprout. It's a fabulous holiday gift idea!
Learning gardening at an early age is a magical thing all on its own. The ability to grow flowers can turn into a lifelong love of growing beautiful gardens and even foods. Kids can even add other seeds to their garden and decorate it more with pretty rocks, seashells, and twigs.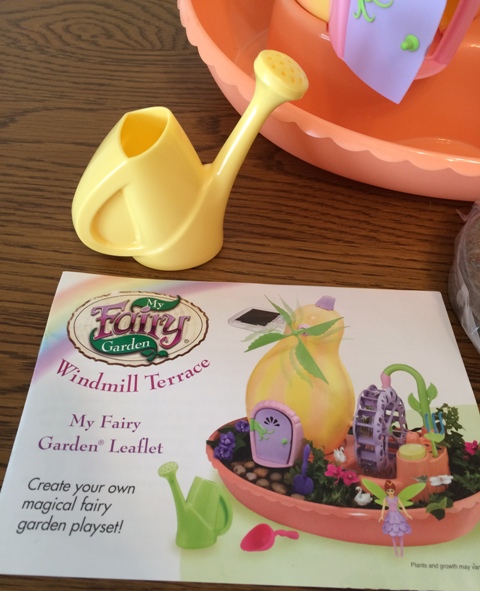 My Fairy Garden
is a wonderful little science kit in disguise! From the growing of the seeds, to the exploration of solar power, and the workings of a water wheel are all great ways to get kids excited about science without feeling like they are sitting in a classroom listening to a lecture.
Hands on learning is the best way to learn and certainly the most fun way to learn! My Fairy Garden features little doors to open and close for the fairy, windows to peek out of, and there is even a tiny balcony terrace inside.
PlayMonster has hit a home run with My Fairy Garden! Can you believe you can give all this fun, excitement, and learning for under $30? Check out
PlayMonster.com
for even more types of My Fairy Garden playsets, including Unicorn Paradise, Magical Cottage, Lily Pond, and more.