Disclosure: I received product at no charge in exchange for my honest review.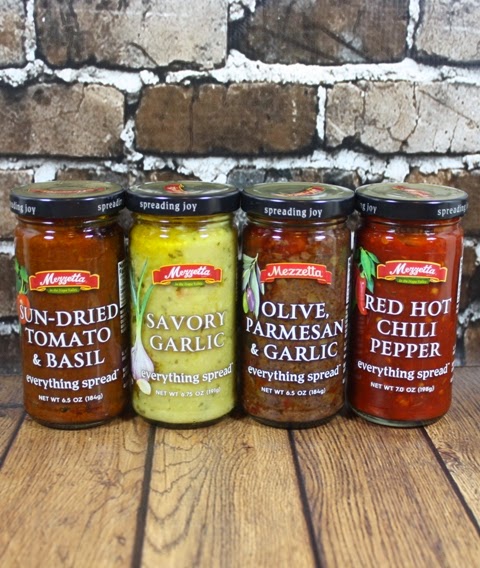 Mezzetta Everything Spread
is a quick and easy way to add flavorful taste to your dishes. Simply mix it, spread it, or add it to any snack or meal. You can use a little or a lot, and there's really no wrong way to use it. Everything Spread's freshly blended ingredients can spice up your breakfast, lunch, dinner, or snacks.
I used the Olive, Parmesan, and Garlic Everything Spread in an Italian casserole. In a baking dish, I combined cooked penne noodles, cooked Italian sausage cut into little pieces, 2 cans of tomato sauce, 1 can of petite diced tomatoes, 1 can of tomato paste, and 2 tablespoons of Everything Spread, topping it with 2 cups of mozzarella cheese, then covered and baked it at 350 for 30 minutes. It was delicious and was enough food for six people.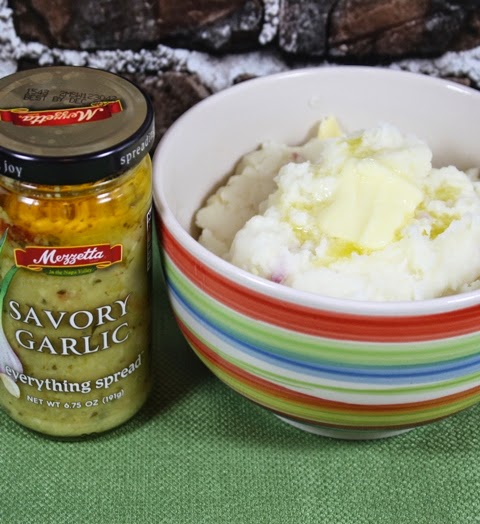 I used the Savory Garlic Everything Spread two ways. First, I used 2 tablespoons to marinate 2 chicken breasts for a couple hours in the fridge, then baked the chicken at 350 for 45 minutes. I also added 2 teaspoons to prepared mashed potatoes. The whole meal was amazing.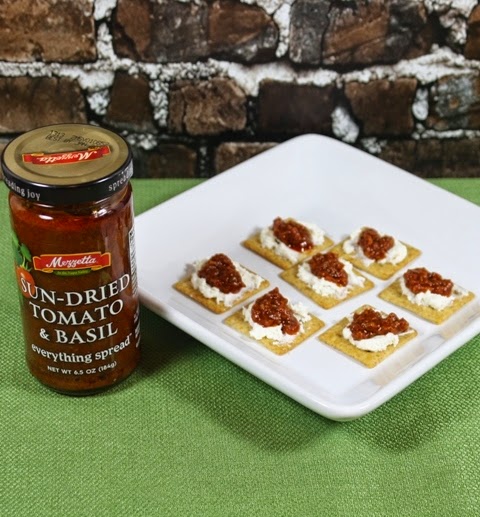 I used the Sun-Dried Tomato and Basil to create appetizers by spreading some wheat crackers with a bit of whipped cream cheese, then topped each one with a bit of Everything Spread. It's such a quick and easy way to make a scrumptious snack in minutes. No more mincing, grating, or measuring individual spices!
Adding the Red Hot Chili Pepper Everything Spread to a smushed avocado makes a delicious, savory guacamole in just minutes. Just stir it in and toss a bit on top for an eye-pleasing, mouth-delighting taste. Everything Spread takes all the guesswork out of spicing up foods, while saving preparation time.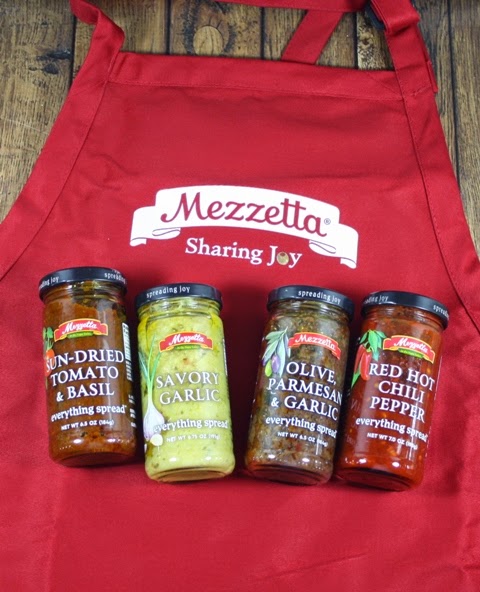 Visit Mezzetta at
www.mezzetta.com
to learn more about Everything Spread and see more ways to use it. You can find Everything Spread in the condiment aisle for around $3.49 at Westcoast Safeway, Kroger, Raley's Stores, and HEB in Texas. You can also purchase these flavors, plus three other flavors, on the Mezzetta website. I know you'll love Everything Spread as much as I do!