Disclosure: I received product at no charge in exchange for my honest review.
At first, your baby's needs are fairly simple - milk, love, touch, sleep, and clean diapers. In just a few short weeks, your baby is already craving mental stimulation, through interactions with others and their environment, in order to create brain connections that will last for a lifetime. A parent's job includes providing baby with developmental toys and activities that stimulate all the senses - hearing, seeing, touching, tasting, and smelling.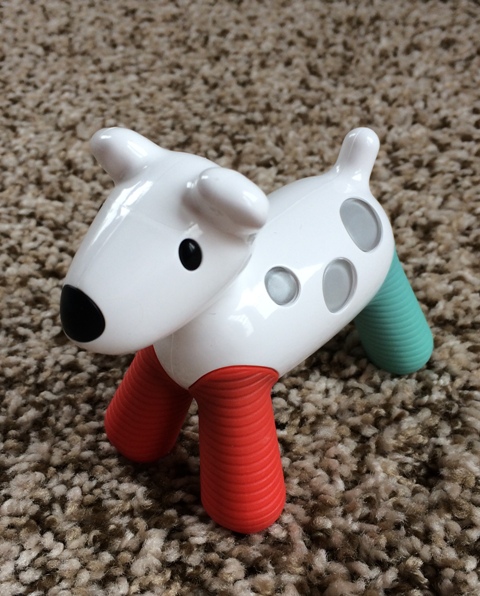 Hudson Glow Rattle
by PlayMonster Kid O is a wonderful, interactive teether and rattle that will help to stimulate four of baby's senses. This adorable puppy is sized perfectly for the littlest hands at just 4"x3"x2" and it will fit into any bag for easy portability. Hudson's legs are made of a firm, textured material that is perfect for grasping, holding, and teething.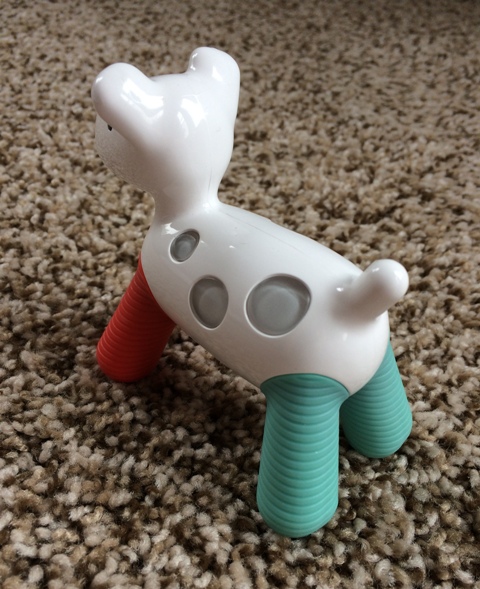 Inside Hudson's body are tiny beads that responds to baby's every move with a soft gentle rattling sound. All of the toys made by PlayMonster Kid O are tested by an independent lab for safety, and are made with no PVC, BPA, Phthalates, or lead. And just look at that sweet puppy face! Hudson is designed for ages 6 months and up; perfect for my sweet granddaughter.
Hudson has a special glow too! Just tilt Hudson's green legs down and his spots glow green, then tilt Hudson's red legs down and his spots glow red. This helps develop baby's eyesight, motor skills, intelligence, and cause-and-effect concepts. I'm very impressed with how much thought went into designing this toy.
Hudson Glow Rattle
gets five stars from me! Christmas isn't far off, so order today!
Grab this amazing
developmental toy today at
Amazon.com