Disclosure: I received product at no charge in exchange for my honest review.
Living an active lifestyle means you need shoes that can keep up with all your adventures.
Crosskix
Hybrid Footwear styles are the perfect shoes for anything the outdoors has to offer. Whether I'm walking the city streets of Honolulu, kicking up the sand at Waikiki Beach, or hiking in the Koolau Mountains, my Crosskix 2.0 in Faded Denim keep me cool, comfortable, and capable.
My Crosskix 2.0 are made of an ultra soft eva compound and are molded to fit my feet perfectly. My toes have plenty of wiggle room, but they fit securely and don't slip off my heel. The sole provides support and grip both in the water and on the ground. They are also very lightweight overall.
These Crosskix 2.0 feature a strap that allows me to size the instep for a more perfect fit and the adjustable pin fastener keeps them securely closed, even in ocean waves. Some of the beaches here in Hawaii can be rocky, but with Crosskix 2.0, my feet are protected. Even the foam heel pad protects my heels from rubbing inside the shoes.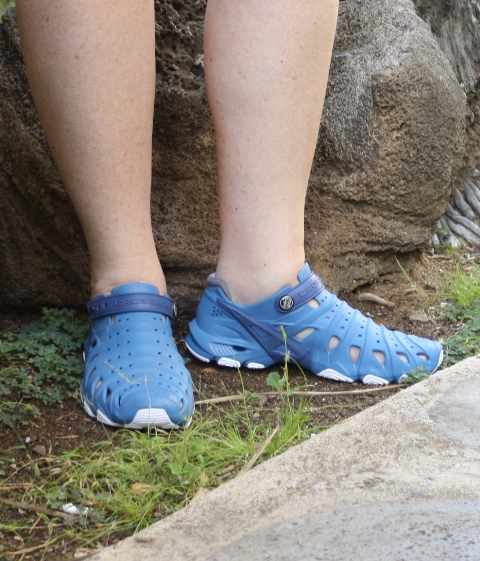 The cut-outs in the Crosskix 2.0 allow for both air flow and water drainage, so I can go from ground to water and back again without worrying about wet fabric, soggy insoles, or waterlogged feet. Best of all, they are fashionable enough that I can wear them every day!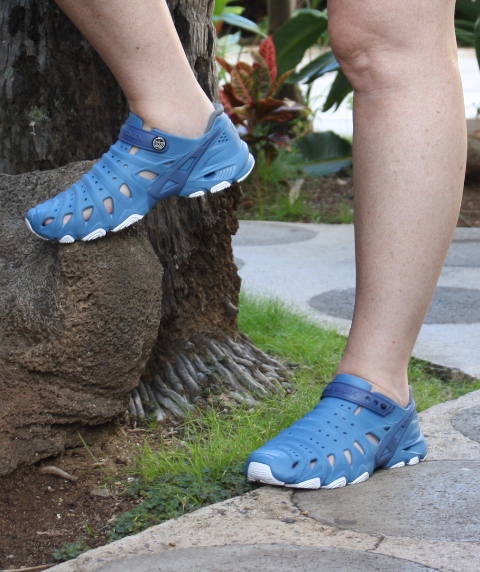 Crosskix 2.0 are excellent shoes! They are well-designed, very sharp-looking, and comfortable no matter what adventure I have planned (or unplanned). Crosskix 2.0 are for both men and women, and are available in seven fabulous color choices - Faded Denim, Atlantic, Forest Sun, Yellowjacket, Red Dawn, Granite, and Seatown.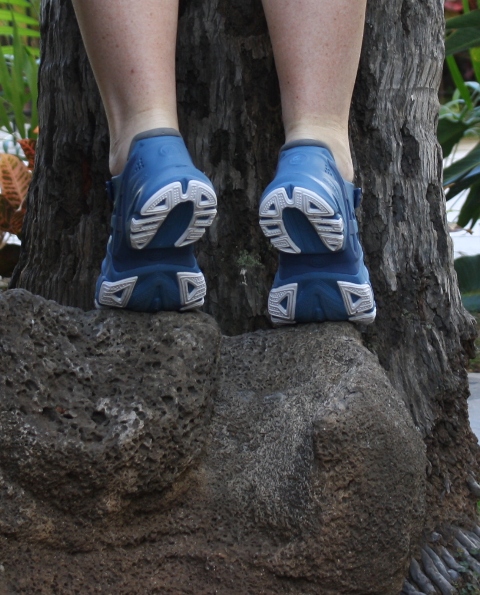 Visit Crosskix.com to order Crosskix 2.0 and see their entire line of hybrid footwear for all of your adventures!