Disclosure: I received product at no charge in exchange for my honest review.
Tired of a smelly fridge? Got mold in your fridge? Mad about fresh foods going bad just days after purchase? Stop dealing with fridge frustrations with the BerryBreeze. This compact device filters and cleans the air in your fridge.
BerryBreeze is scientifically proven to end to the premature aging of fruits, veggies, and meats. It naturally kills odors, plus it naturally kills molds, yeasts and fungi known to spoil foods. It even neutralizes bacteria and other harmful microbes. BerryBreeze's patented time release of oxygen neutralizes bacteria and mold, eliminates pollutants, and keeps foods fresh for up to ten days longer.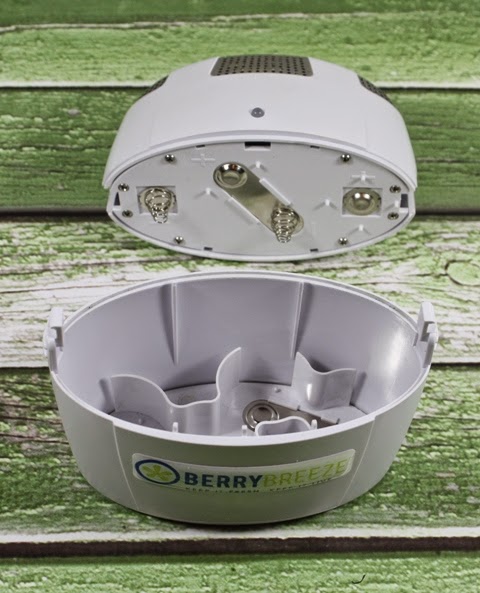 BerryBreeze helps keep your family healthier by maintaining food's freshness and nutritional value. You can even save an estimated $2,200 per year by avoiding spoilage of food in the fridge. BerryBreeze is a chemical-free, filter-free, and absorption pack-free solution. Just pop in some batteries and set it in your fridge!
Get yours at www.berrybreeze.com.