5/17/16
This post is NOT sponsored or paid for in any way; just a personal recommendation!
You may have noticed I haven't been online much the past few weeks. We have been very busy selling our home. The real estate market in the Austin area is simply booming right now and we were ready for a change. We'd seen the advertisements about a realtor named Chris Watters, who guarantees he will sell your home or buy it himself, so we contacted them to set up an appointment to chat about listing our house. Michael Dixon, one of the realtors from Watters International, came out to our home, explained their procedures to sell homes, and we were impressed enough to hire him. The next day, a "coming soon" sign was posted in the yard, and an appointment was scheduled for our home to be photographed. The pictures in this post are just a few of the beautiful ones their professional photographer shot.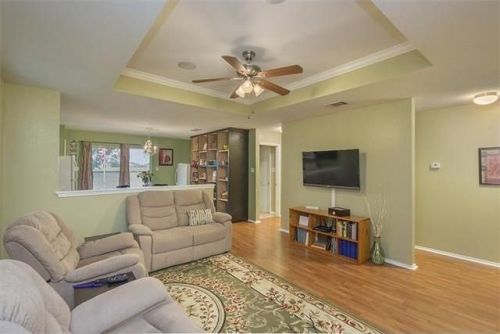 We had about two weeks until our listing was going to go on the market, so it was time to start sorting out things to toss, to donate, to sell, and to pack for the move. We went through one room at a time, listing items for sale on craigslist, in facebook garage sale groups, and on the nextdoor neighborhood app. The house was a mess for several weeks, with piles of stuff everywhere, waiting for buyers to come pick up what they were buying. We even had a tools-only garage sale one weekend so Johnny could minimize what was in the garage.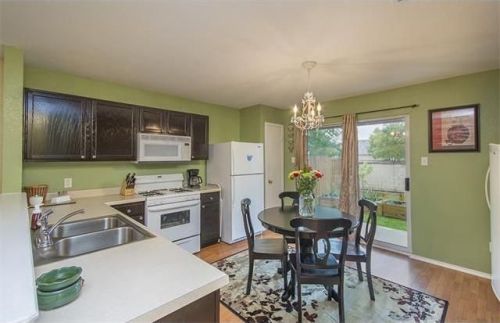 As I started selling off the extra stuff, I noticed how good it felt to be creating space. As more and more seldom-used items left my house, I felt this huge sense of relief, to no longer be burdened down by all the material possessions I've apparently collected over my many years. I was also meeting some wonderful new friends, through the local garage sale group on Facebook, and many of the same people came out week after week to pick up what they bought from my online sales. When it finally came down to moving day, there wasn't much to move at all, and it was a fabulous feeling.
Just a few days after the "coming soon" sign was posted in our yard, my husband and I were relaxing in our recliners, watching some evening television, and enjoying some Blue Bell ice cream straight out of the carton, when we heard a knock upon the door. I opened it to find a real estate agent and a lovely older couple, asking if they could walk through the house. I explained that it wasn't yet clean for showings and that it wasn't exactly on the market yet, but told her if they wanted to see it, we were okay with that. They were in and out in less than ten minutes.
First thing the next morning, they had an offer on our realtor's desk. They loved the house so much that they didn't even want to wait for us to list it on the MLS. They even offered us a bit more than we were originally going to list it at, so we decided it was too good of an offer to pass up. Yes, Watters International sold our house before we even listed it! We were happy, the buyers were happy, what could possibly go wrong? Given my past real estate transaction experiences, I know that anything and everything can go wrong, and it usually does.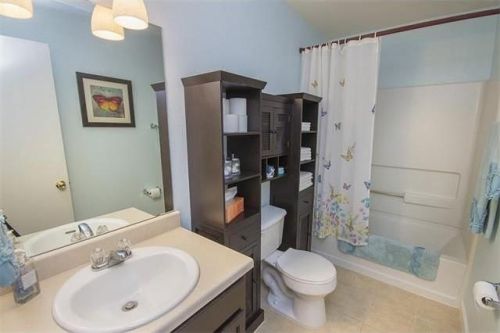 Then followed inspection, appraisal, and then the signing of the closing papers, all within 30 days, and on exactly the date we agreed upon in the beginning. It was amazingly easy, virtually stress-free, and the most pleasant real estate transaction of my entire life. If you are buying or selling in the Austin area, I highly recommend the Chris Watters' team of real estate professionals. Our realtor, Michael Dixon, was great, and his assistant, Tammy Spracklen, is THE most organized, most knowledgeable, most patient, and most friendly real estate professional I've ever met. The title company, Mint Title, was also fantastic to work with, in every aspect of closing. Buying or selling your home in central Texas? Start
HERE
.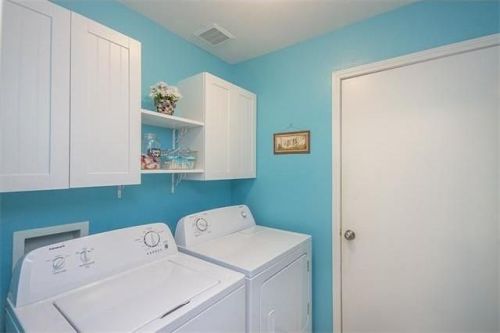 Stay tuned to see what's next for us!