Disclosure: I received samples of Flax Paks at no charge in exchange for my honest review.
Finding ways to incorporate healthy foods, like organic milled flax seeds, is so easy with these single serve
Flax Paks
from Carrington Farms. The individual packets are pre-measured for a daily dosage and they are easy to take along anywhere...school, work, traveling, or lunch with friends. Flax Paks come ready to eat and can be sprinkled on any food or if you prefer, mix them in. They are gluten-free and offer 2800mg of omega 3 per serving.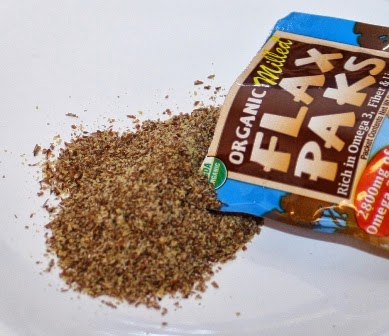 The milling and micro-cleanse process used by Carrington Farms assures that only the finest
flax seeds
are thoroughly cleansed by natural means, and then surgically sliced, resulting in a delicious coarse flax seed grind that retains the maximum amount of healthy nutrients. Plus, they are delicious! I've been enjoying smoothies on a regular basis lately, so I created a recipe to share with you.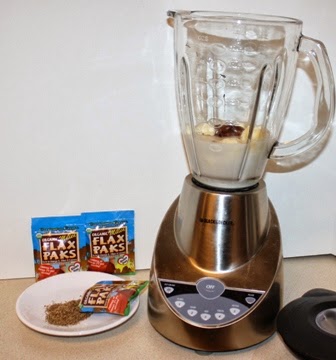 Chocolate Peanut Butter Banana Smoothie #Recipe
In a blender, combine one cup almond milk, two tablespoons cocoa almond butter, one tablespoon honey, one banana, six ice cubes, and one Flax Paks packet. Blend on high for 3 minutes and enjoy.
The consistency of this smoothie reminds me of the delicious (not-so-healthy) malteds I used to love to drink as a child.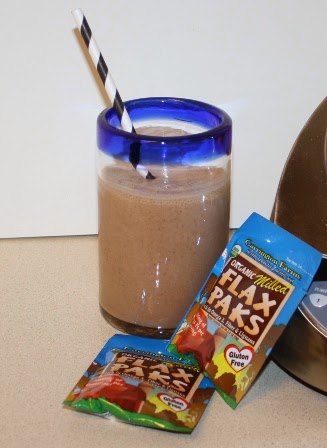 Visit
www.carringtonfarms.com
for more information about their entire line of products, the benefits of adding them to your daily diet, and more recipes. Be sure to follow them on
Facebook
and
Twitter
too!