Disclosure: I received product at no charge in exchange for my honest review. Post contains affiliate link.
Baby, it's cold outside, but my incredible husband braves the cold to grill delicious beef on our backyard barbecue grill anyways. One of our ten delectable selections from our
FarmFoods
Beef Sampler was a huge Beef Sirloin Tip. The entire tray of beef (below) was under $100 and it shipped for free to my front door.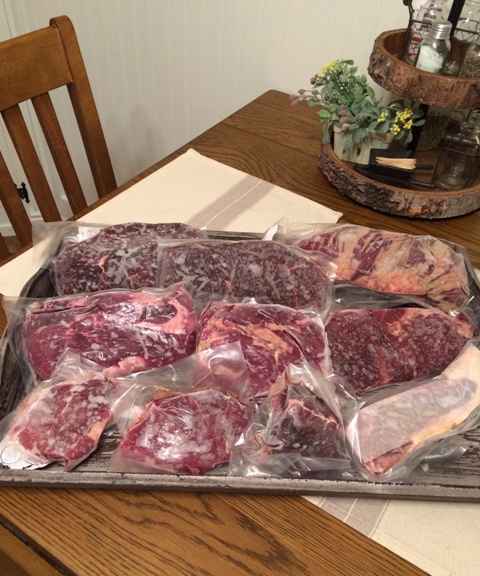 FarmFoodsMarket.com
sells 100% grassfed and finished beef. The beef comes directly from local American family farms. I love knowing where my beef comes from and how it's raised! You can buy as much or as little as you like, and it will ship direct to your door in dry ice. Shipping is free for all orders over 10 pounds and they ship nationally in the USA.
Today, I'm sharing our scrumptious Sirloin Beef Tips with Gravy over Mashed Potatoes Recipe. I highly recommend using only
FarmFoods
beef in this recipe! Want to see how we've used other cuts of beef from this Beef Sampler Pack? Check out
this post
and
this post
!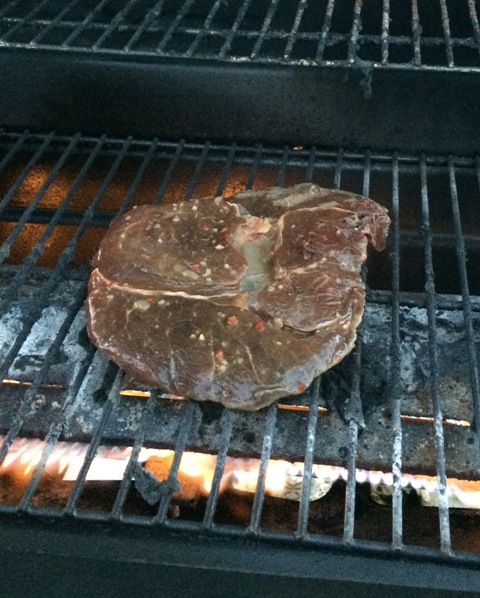 First, marinate the Beef Sirloin Tip for at least 30 minutes on a plate, using an equal mixture of the following three ingredients: McCormick's Meat Tenderizer, Kraft Italian Dressing, and Lea and Perrins Worcestershire Sauce, turning over once during the 30 minutes. Then fire up the barbecue grill to 450 degrees F.
Grill each side for about 3 minutes to sear the juices inside. Remove from heat and let rest a few minutes, then cut the steak into bite-sized chunks (making sure to cut against the grain) and add them to a medium-sized sauce pan. Now is also a good time to start the mashed potatoes and either a side vegetable (we chose green beans) or a side fruit.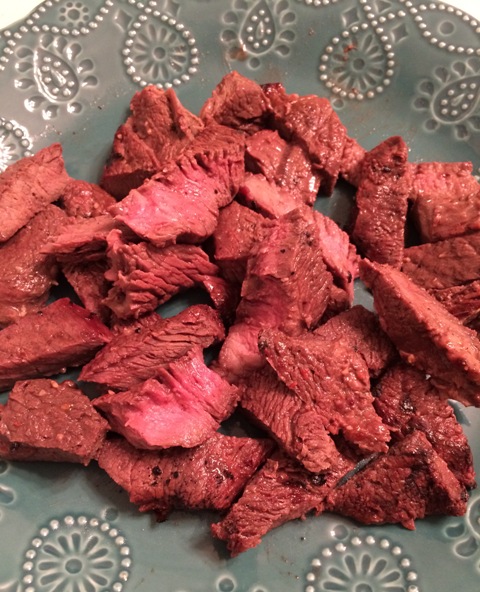 To make the gravy, you'll need these ingredients: 1⁄4 cup butter, 1⁄4 cup flour, 14.2 Oz can beef broth, 1⁄4 teaspoon salt, and 1⁄4 teaspoon pepper. Melt the butter in another saucepan over medium heat. Add flour and whisk with the butter, making sure to get all visible lumps. Add salt and pepper, then cook over medium heat for 5 minutes or until mixture starts to turn light brown, stirring constantly.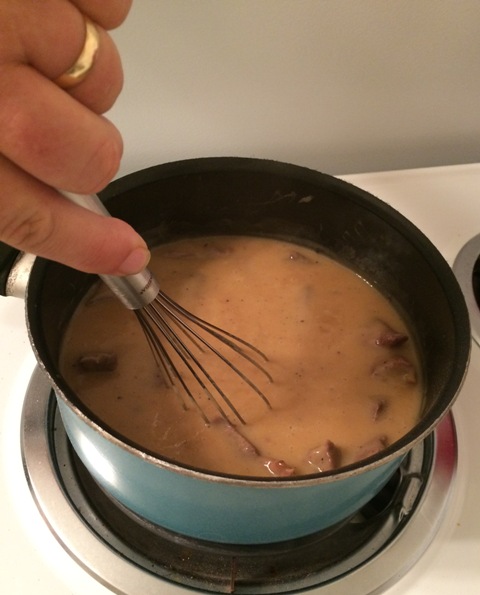 Then, turn the heat to low and slowly add the can of broth, stirring constantly (it will spit and bubble, so be careful). Once thoroughly mixed, turn heat back up to medium. Continue stirring until the gravy boils and thickens. Next, pour the gravy over the cooked FarmFoods
beef
in the medium saucepan and simmer 5 minutes. Serve the Sirloin Beef Tips with Gravy over the mashed potatoes and add a side or two for a more colorful plating.
This meal was so absolutely delicious and incredibly filling! Since just the two of us were eating dinner that night, we even had leftovers for lunch the next day. All of the beef we've received from
FarmFoods
has been crazy good, and it feels good to give my family beef that is more nutritious and delicious than those we can buy in our local grocery stores.
Five stars for FarmFoods (and my wonderful husband)!

Check out all the mouthwatering steaks,
roasts, ribs, hamburger, stew meat,