Disclosure: I received product at no charge in exchange for my honest review.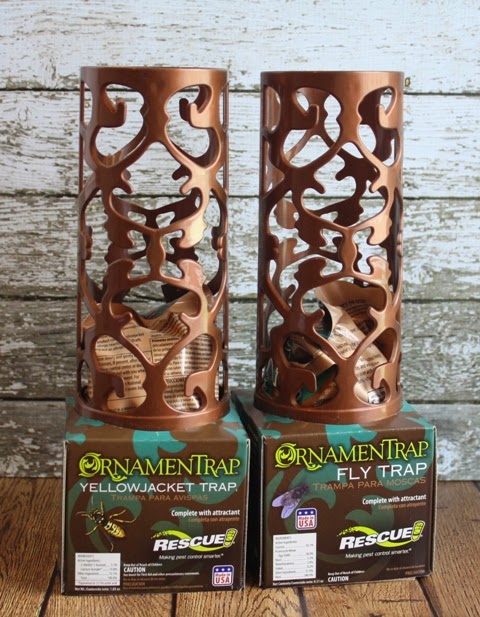 The flies have been unbearable this summer! It seems like every time I open a door, three more come into my house, bringing their nasty germs with them. The Rescue OrnamenTrap has rescued me with their
Fly Trap
and
Yellowjacket Trap
.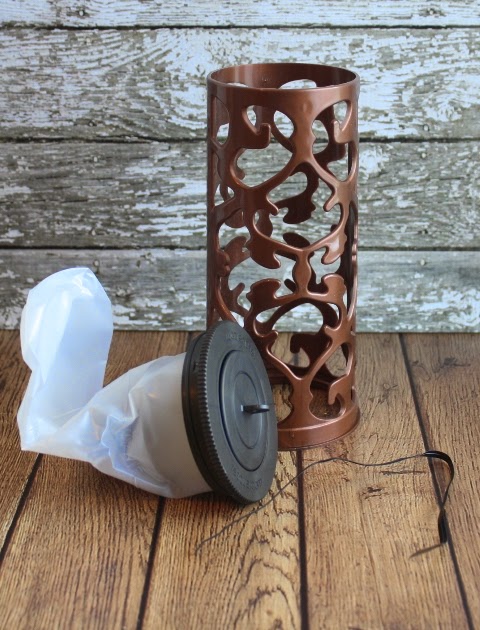 The OrnamenTrap is so easy to set up. It comes in three pieces - the pretty outer lantern design cylinder, the inner plastic pouch of powdered pest attractant with lid attached, and a simple twisty tie to attach it to any tree. It is a very pretty way to
control pests
!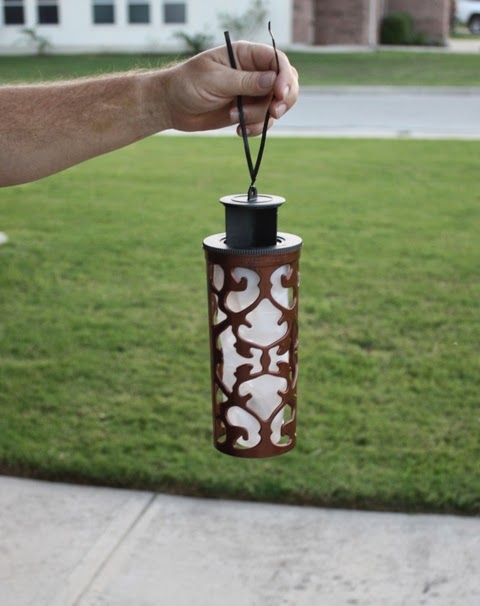 We attached the twisty tie to the lid of the pouch and lifted the lid from its base to expose the fly attractant. We then screwed the lid onto the decorative base. The lid has grooves in it that allow water to be poured in to mix with the powder. That's the same spot where the flies go in and don't come out.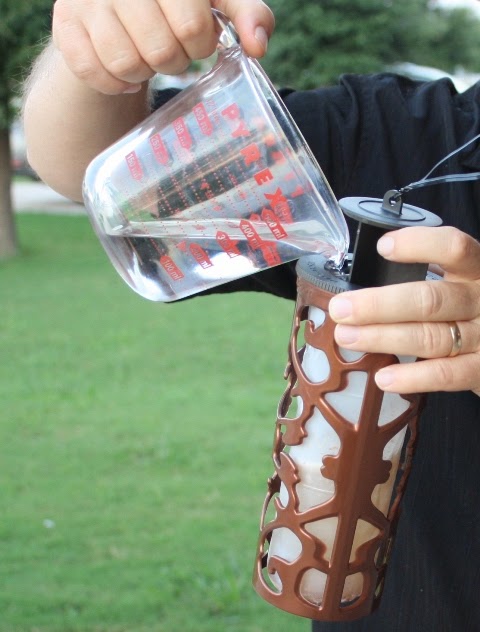 Once the water is mixed with the powder, it dissolves and the
OrnamenTrap
is ready to hang in a tree. It's recommended to hang it about 20 feet from the door of a structure. We have just one tree in our yard and fortunately its about 20 feet from the front door.
Using the twisty tie, we attached it to our lone oak tree and it really looks pretty. It looks a lot more like a brass lantern than a plastic bug trap. We hung the Yellowjacket OrnamenTrap on the shed in the backyard. So far, they both work wonderfully and it's a fabulous alternative to spraying toxic chemicals all over the property.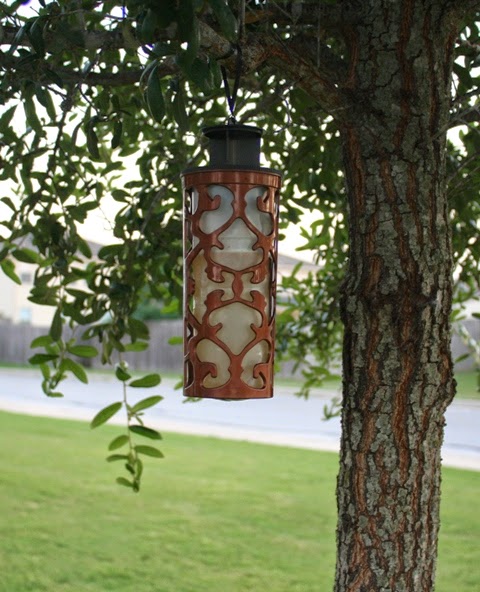 You can find out more about OrnamenTraps and other great pest control products at
www.rescue.com
. Check their locator list to find out where to buy OrnamenTraps near you!