Disclosure: I received product at no charge in exchange for my honest review.
Choosing a dress for the holidays can be a real challenge. There's nothing worse than being over-dressed, except for maybe being under-dressed. As I browsed for my
holiday dress
on Azazie, I made a list of tips that will help you as you shop for your perfect dress for this holiday season.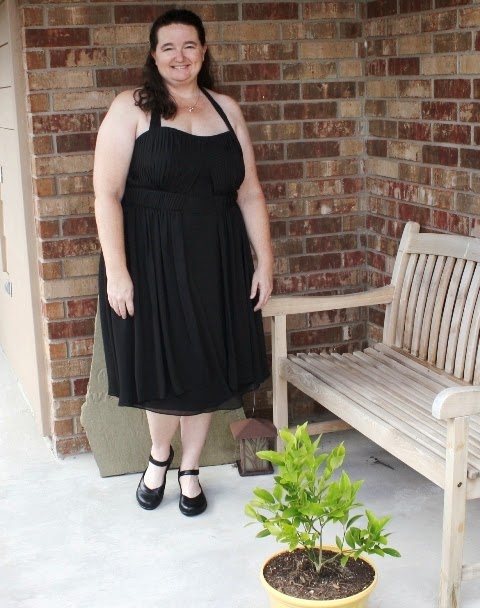 Tips for Choosing a Holiday Dress:
Choose something basic. To get your money's worth, you'll want a dress that can be worn long after the holidays are over. This Azazie Rylee dress can be worn for Christmas, New Year's Eve, and other events that call for a dress. You can always add some pizazz to a basic dress with glittering jewelry, belts, and colored scarves or wraps that have sparkly elements.
Choose something comfortable. You may be in your dress for hours. Choose materials that move with you, rather than constrict you. This dress is made of a flowy, soft chiffon. Azazie will custom fit any dress to your measurements to ensure it fits you perfectly.
Choose something with either no sleeves or short sleeves. You can always throw a jacket on top. If you're dancing for hours, you're going to want to shed your jacket or wrap and still look fabulous. I love that this dress ties behind my neck because it gives me assurance that my chest stays tucked away where it should.
Choose something affordable. There's no reason to spend hundreds of dollars on a dress. This dress from Azazie costs just $79. Your friends will be more impressed with the great deal you got on a custom-fitted dress.
Shop at www.azazie.com first. They have a huge selection of dresses that are perfect for the holidays, weddings, and more!