5/5/12
WINNER - Simba1133
Dryel
is the dry-clean-at-home system.
SheSpeaks
sent me a kit to try it out myself. It comes with a bag, a stain treater/booster, and two dry cleaning cloths.
My friend just gave me some clothes she no longer wears and since they are dry-clean-only, it was perfect timing to try out the dryel. I didn't see any stains on any of them, so I didn't need to use the booster.
I selected a cream colored blouse and two light colored spring jackets for the load. I figured it would be better not to mix darks and whites together.
I tossed them all into the big zipper bag and opened the dry cleaning cloth packet and tossed that in with it. I zipped it up and put the bag into my dryer for 30 minutes.
All three clothing items came out of the dryer looking and smelling great. It's much more cost-effective to use the dry-clean-at-home system by Dryel, so I will definitely be using it again.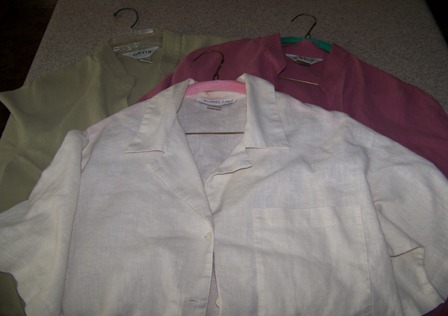 SheSpeaks also requested a video review for their website, so I thought I'd include it here for your enjoyment as well. I received three coupons for Dryel products worth a total of $2.75. If you'd like to win them, leave a comment below with your contact info. Giveaway will end at midnight ET on 5/14/2012.
5/4/12
This is a Sponsored post written by me on behalf of
Triad Retail Media
. All opinions are 100% mine.
There are some brand names that have been around me all my life. I remember my mom using the Shout® brand for all our stains. With four little girls who loved to play outside, I'm sure she used a lot of it! I've continued to use the Shout® brand with my own family and with my daycare laundry too. I love the
Shout® Trigger
because it is packed with stain-fighting ingredients and enzymes and the triple-acting formula is quick to penetrate, break up and remove tough stains. Every weekend I wash all the daycare sheets and blankets and since the daycare kids go down for naptime right after they eat lunch, whatever they spilled on their shirt ends up on their sheets. I love that I can just Shout® it out! The convenient trigger dispenser means I can point and squirt the Shout® right at the stains.
Since it is safe for all colorfast washables, I know I can also use it on all my teenagers' clothes. The boys wear a lot of dark gray but that doesn't hide the stains! Their jeans are always dirty especially after working their part time jobs. With all their outdoor activities, like skateboarding and biking, they seem to end up with lots of dirt on their knees and elbows. Shout® works in all water temperatures too, so I can use it on my son's white kung fu uniform too. It really saves me a lot of time because I hate scrubbing at stains. I'd be more likely to throw out a stained item and replace it, so
Shout® Trigger
saves me money too. I usually pick up a bottle when I do my monthly shopping trip to Walmart.
Oh weekend, how I've missed you. I'm so glad to see you again.
Hello friends! Thanks for stopping by my blog today.
Feel free to link up your accounts and hop around the bloggysphere.
Be sure to check out my giveaways
HERE
.
Have a very blessed weekend!
Hosted by Planet Weidknecht and Beck Valley Books.
Making a photo book is so easy with Picaboo! Right after I got home from the Mannatech conference in Fort Worth, Texas, I uploaded all my photos to Picaboo. The Picaboo application is really easy to use and I got to customize every page of my
Picaboo photo book
. There were over 50 example layouts to choose from, but I could change the size and shape of each photo. Look at those beautiful bloggers I got to meet!
I chose green backgrounds for the pages since Mannatech is all about real food supplements. There are 20K backgrounds to choose from! The photos were so simple to enlarge and crop. Once I was done creating my photo book, I could even change the order of the pages. I love having online photos to share with friends, but there is something special about putting everything in a treasured
photo book
.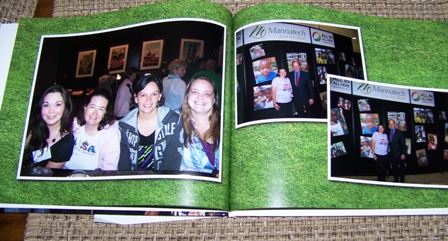 There are over 80 typefaces to choose from, but I'm planning on handwriting my journaling about meeting my blogger friends, so I chose to leave that part off. I'm really pleased with the book. The pages are excellent quality and the photos printed beautifully. I love my photo book and have lots of great memories from MannaFest 2012.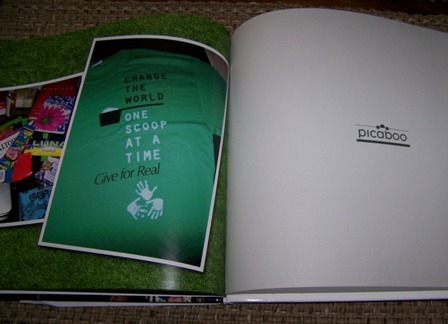 You can make your own
classic photo book
at Picaboo. Be sure to check out the
Picablog
, and follow them on
Facebook
and
Pinterest
so you can be first to know about special promotions!
I received one or more of the products mentioned above for free using
Tomoson.com
. Regardless, I only recommend products or services I use personally and believe will be good for my readers.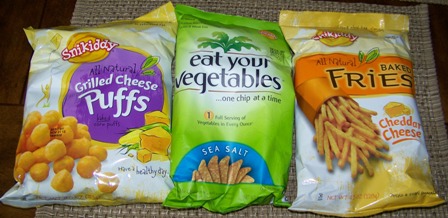 I've just discovered another delicious healthy snack to add to the pantry! Snikiddy snacks are good and good for you. Everyone in our family loved these, as well as the seven daycare kids that were here the day the snacks arrived. One snack bag was enough for all seven children (plus a few I snagged out of the bag).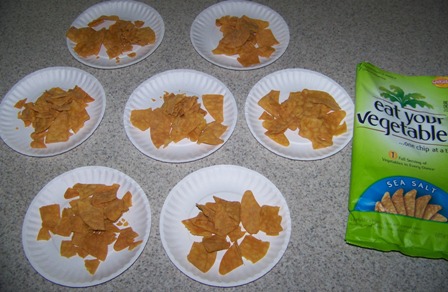 Picky girl wasn't so sure about trying them because she asked me the name of them, then asked me if there were really vegetables in them. I told her yes there was, but that the potato chips she eats have potatoes in them and the bean chips she eats have beans in them. That was enough to get her to try them. Picky girl LOVED the Eat Your Vegetables.
These
healthy snacks
are all natural, gluten free and wheat free. Each one ounce serving of Eat Your Vegetables contains a full serving of vegetables! There are four flavors - Sea Salt, Sour Cream and Onion, Jalepeno Ranch and Italian Herb n Olive Oil.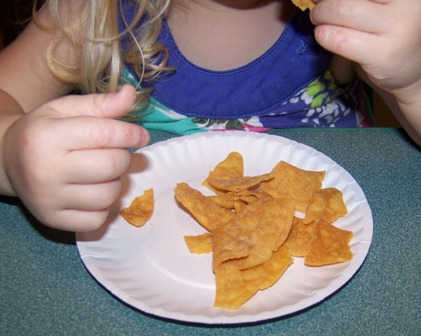 If you love french fries and love cheese, you are going to LOVE the Snikiddy Cheddar Cheese
Baked Fries
. Kosher, vegan, all natural, and delicious! Free of cholesterol and MSG, these also come in the flavors of Sea Salt, Barbecue, Original Seasoning, Classic Ketchup, Bold Buffalo, and Southwest Cheddar. After I got to try them, the bag disappeared and I later learned my husband took them to work to eat at his desk!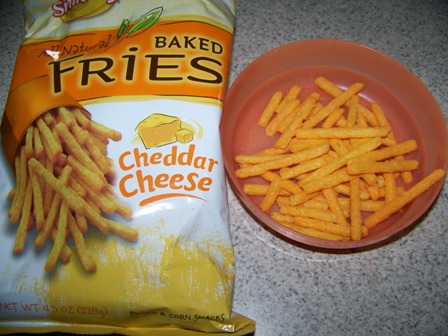 Snikiddy Cheese Puffs come in Grilled Cheese or Mac n Cheese flavors. You can be assured of the same great Snikiddy quality and healthy natural ingredients. These yummy little cheesy balls are puffed with air and taste very cheesy and crunchy. I did a search on Snikiddy's website to find out where I can get these locally and they are available at the HEB grocery where I already shop! I can't wait to try the other flavors.
Disclosure: I received these products at no charge in exchange for my honest review.
Win a coupon for TWO FREE SNIKIDDY snacks!
To enter, just fill out the Rafflecopter form below. This giveaway will end at midnight ET on 5/17/12. Good luck my friends!
I've been on the team for about six months now. I'm saving up my points for some great stuff. Every month I get entered into great sweepstakes automatically too. It's so easy. I come home from shopping, scan my bar codes with the scanner they gave me and once a week the scanner automatically transmits to Nielsen for me. They don't take new people too often, so sign up quick!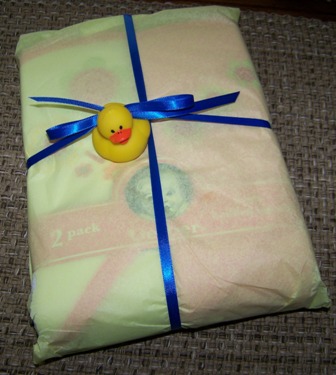 The Gerber Childrenswear Terry Hooded Towel Set is the perfect ending to bathtime. Wrap your darling in this soft, absorbent towel to keep the chills away. One of my fondest memories is lifting my sweet-smelling, squeaky clean baby out of the tub and laying her on a towel, tucking her head into the hood and wrapping her tiny, shivering body up and snuggling her close.
These beautiful hooded towels have embroidery and appliques on the hoods, plus a soft jersey edge. They are made of 80% cotton and 20% polyester, so they are baby soft. The terry towels come in sets of two, in colors for boys or girls, or you can even choose neutral.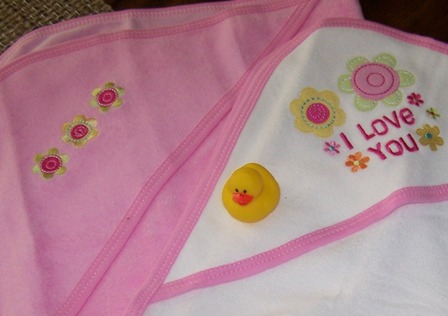 Each towel measures 30"x26" so you'll even be able to wrap your giggly, wiggly toddlers in them. They are machine washable too! Be sure to take them along when you travel since hotel towels are seldom soft enough for baby's gentle skin.
You can buy these quality hooded towels at 
http://www.gerberchildrenswear.com
. Follow them on
Facebook
and
Twitter
too!
Disclosure: I received these products at no charge in exchange for my honest review.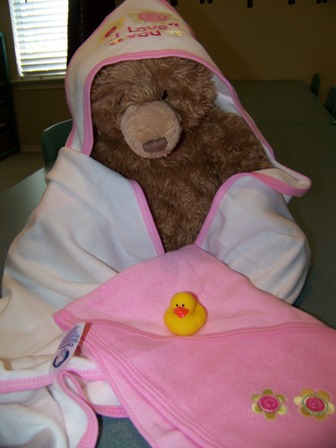 Win a Gerber Childrenswear Hooded Terry Towel Set! 
One lucky reader can choose from boy, girl, or neutral colors. Sorry, ducky not included. To enter, just fill in the Rafflecopter form below. This giveaway ends at midnight ET on 4/17/12. Good luck!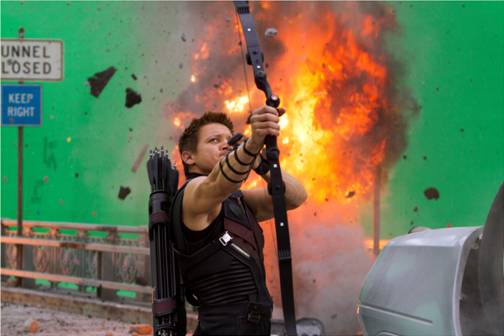 Marvel's The Avengers begins in theaters everywhere TONIGHT! My husband and I went to see a pre-screening of the movie last Wednesday night. You do NOT want to miss this movie. Even if you've never cared about superhero movies, you are going to want to see this. It is a GREAT movie. It's exciting and the special effects are excellent. It's laugh-out-loud funny and the actors are fabulous. We saw it in high-def 3D which makes the movie experience even more fun. It's well over two hours long, but seems more like 30 minutes because there is so much excitement.
5/3/12
Guest Post by Colleen's Book Nook:

I love to travel and more than that I love to go on adventures when we are on vacation or just out for a weekend away. I love snorkeling, white water rafting, dune buggies and camping. But these are "tame" compared to some of the things people enjoy doing such as sky diving and rock climbing. If you had the chance, what would you choose for an adventure experience? Would you take to the air?
Or is the water your preferred sport?
Or are you more grounded?
What ever it is you would choose to do...Xperience Days has you covered! They are the country's leading Unique Gifts, Adventure Gifts and Experience Gifts company, offering thousands of unique gift experiences nationwide.
Their site is very well laid out. You can search by location, activity and price. You can also search by City, Airborne, Drive, Food & Wine, Tours and Activitie, and Occasions. I was surprised at how varied the prices were for their experiences! Their options range from the very affordable to the very extravagant! Check out Xperience Days for your selection of vast affordable Unique Gifts!
You can also find Xperience Days on Facebook, Google +, Pinterest, and Twitter.
Xperience Days is offering a $75 Gift Certificate towards an event on their site to one lucky reader!
Open only to US. Begins May 04, 2012 at 12:01am EST and ends May 15, 2012 at 12:01am EST
Enter on the Rafflecopter below:
Dangerous Favor by Joyce DiPastena
Mathilde needs a champion.

Her father has been accused of stealing from the king, an allegation that has reduced her family to poverty. She has one chance to find and marry a man who can help her prove her father's innocence. Lord Therri, heir to a rich barony, has the wealth and connections Mathilde needs to delve into the mysteries of her father's past. Furthermore, Therri embodies all her romantic dreams.

Etienne, the younger son of a disgraced family, has neither wealth nor connections, but is smitten with Mathilde at a glance. She finds the knight intriguing, but believes he is only out to seduce her. While she seeks for a way to win Therri's attention, Etienne tricks her into granting him her favor, an embroidered white ribbon, for a tournament, setting in motion a dangerous chain reaction of events. Can Etienne save Mathilde from a nightmare from her past and prove himself the true hero of her dreams?
Website: http://www.joyce-dipastena.com
Facebook: http://www.facebook.com/AuthorJoyceDiPastena
Twitter: https://twitter.com/#!/JoyceDiPastena
Author Joyce DiPastena: 
I am the author of three "sweet" medieval romances, Loyalty's Web (a 2007 Whitney Award Finalist), Illuminations of the Heart (past RWA Heart of the West Winner, and a 2009 Whitney Award Finalist), and Dangerous Favor (2012 release). I've also written a short medieval Christmas story titled "An Epiphany Gift for Robin" published in the Christmas anthology, Stolen Christmas and Other Stories of the Season, also available as a "single" on Smashwords.
Giveaway Details
$50 Amazon Gift Code
Open to anyone who can legally enter and use an Amazon.com gift code.
Ends 5/11/12.
To enter fill out the rafflecopter form.
Maybe this is the year you are going to totally spoil your mom for Mother's Day. Take her breath away with a beautiful Princess Cut Diamond Ring or a mother's ring custom-designed by you. Mother's Day is May 13, so don't wait to order yours!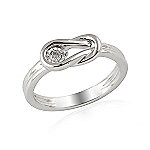 Kranich's Jewelers offers a huge selection of rings, pendants, bracelets and watches for any occasion. Be sure to check out the stunning Verragio Engagement Ring collection if you hear any wedding bells in the near future! From Everlon designs to Scott Kay creations, you can find just the right gift for the one you love. You'll find diamonds, birthstones, pearls and so much more on their website. I was really surprised at how many different items they offer.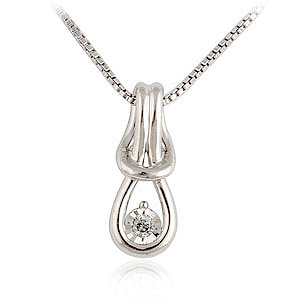 You can purchase Kranich's Jewelry at
http://www.kranichs.com/
. Be sure to follow them on
Facebook
and
Twitter
so you can be first to know about special promtions.
Disclosure: I am receiving a jewelry item in exchange for my honest review of the website.
I have a new favorite t-shirt! Fibers.com offers
custom t-shirts
, pre-printed t-shirts, and personalized t-shirt templates. They have over 15,000 different designs and you can personalize any of them. You can add your own text, logos, or images if you want. I decided upon the I (heart) template and added the word Blogging to the design.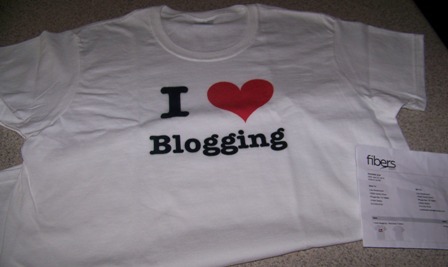 It was so easy to order using their website. I got to choose from 40 different t-shirt designs, with no minimum order. Both the t-shirt and the printing are high-quality and are backed by a 100% satisfaction guarantee. They also offer live chat if you need help designing your shirts. Most orders even ship within two days!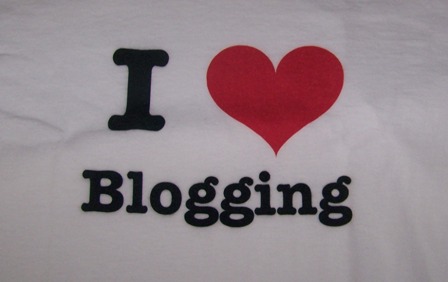 Even after washing and drying, the shirt looks great. It didn't fade or shrink and it fits me perfectly. It's very soft and very comfortable. And since it's personalized, it makes the statement I want to make! You can purchase t-shirts at 
http://www.fibers.com/
. Be sure to follow them on
Facebook
and
Twitter
too!
Disclosure: I received this shirt at no charge in exchange for my honest review.
Win a $30 Gift Code to Fibers.com!
To enter for your chance to win, just fill in the Rafflecopter form below. This giveaway will end at midnight ET on May 17, 2012. Good luck everyone!
With something like 10,000 camps in the United States, parents often feel over-whelmed when it comes to choosing a summer experience for their teen aged 14-17. Many teens are reluctant to try anything new, feeling that they might not fit in, might make a fool of themselves or because they will have to leave the "comfort zone" of their neighborhood, or the camp they have attended for the past several years. While returning to a camp year after year may be fun, it usually doesn't do much for expanding horizons and developing new skills.
The teen years are a time of preparation for adulthood - a time to expand ones circle of friendship and develop skills which will last a lifetime. Attendance at a traditional residential camp is great for introducing a child to many recreational pursuits, but in most cases doesn't provide opportunities to advance very far in any given skill area. These days there is a wealth of opportunity for teens to concentrate in an area of interest. There are camps for kayaking, mountain biking, photography, foreign languages, rock climbing, soccer, windsurfing, theater and a host of other activities.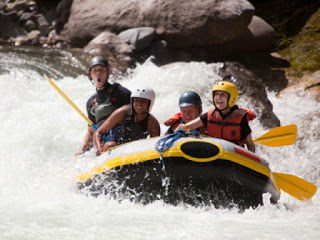 The Columbia Gorge Teen Camps were created to add to these opportunities. The Columbia Gorge is in the heart of America's outdoor paradise...snow-capped peaks, ancient forests, raging rivers and crystal-clear lakes. Combine this setting with experienced outdoor educators and world class outdoor athletes and you have the formula for a first-class outdoor recreation experience. Campers will be arriving from as far away as Russia and Japan to further their interest in climbing and mountaineering, windsurfing, stand-up paddleboarding, photography, backpacking, canoeing, etc. Future years will see the addition of other activities such as mountain biking and kayaking.
For more information visit
www.columbiagorgeteencamps.com
.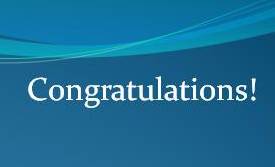 Planet Weidknecht didn't host this giveaway, but participated in it, so I wanted to share the winner announcement with my readers who entered.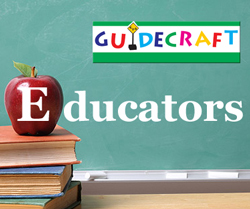 According to the American Heart Association, "about one in three American kids and teens is overweight or obese, nearly triple the rate in 1963. With good reason, childhood obesity is now the No. 1 health concern among parents in the United States." Processed foods and foods high in fat and calories are the main component in too many children's diets. We absolutely must begin changing the way we teach children about food and I'm so happy that Guidecraft has given me new
educational tools
for this. The Sorting Food Trays have become the hottest toy in my daycare classroom and they are great examples of healthy food choices. There are six different trays to choose from - Breakfast, Lunch and Dinner, plus a
Japanese
meal, an
Italian
meal, and a
Mexican
meal.
The tray itself is made of wood and measures 11"x14" so it's a bit larger than a usual puzzle. It is kind of like a puzzle in that each piece fits in a specific place, but it's multi-dimensional because the plates on the trays also come out, and the food comes off the plate.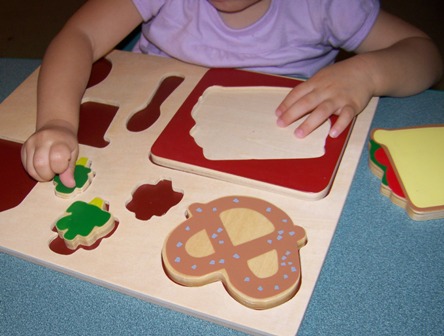 As a class, we explored each tray individually at first, starting with the
Breakfast
, then
Lunch
, then
Dinner
, naming the different items on the tray. We talked about healthy foods and how they help give us "fuel" so we can play and learn. The pieces are chunky and easy to grasp and hold so even the toddlers can enjoy these toys.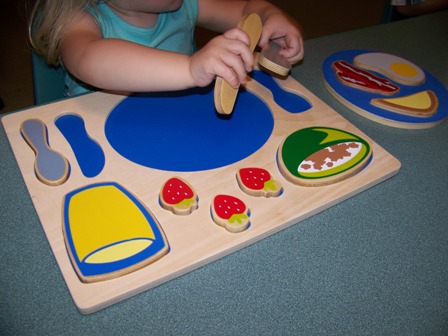 Using all the pieces of three of the American food trays, we sorted all the items into food groups. Then we worked in small groups to see who could put together their tray the fastest. I then put the three Sorting Food Trays into the manipulatives center to see how the children interacted with the toys during their unstructured play time.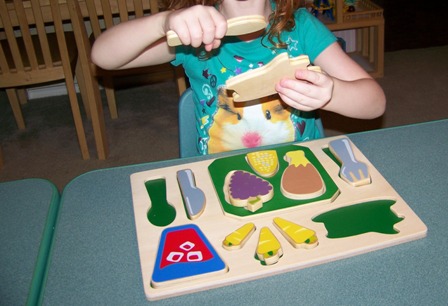 The older children immediately began playing "school lunch time" and sat the younger children down for lunchtime. Following their mealtime prayer, the "teachers" began to pass out the trays of food, hovering over the children until they were finished, then made sure they asked to be excused from the table. It all looked strangely familiar to me!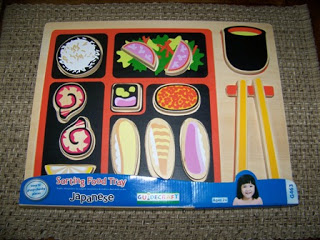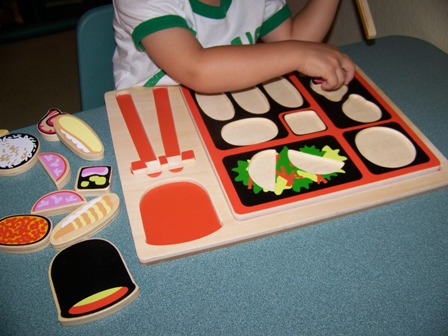 During free play, the children set up a "restaurant" and offered each other menus we made from paper and crayons, took orders on a little notebook, and delivered meals to the table for each other. All of the pieces are made of wood, so they will stand up to many years of love and learning from the children. We will be using them for manners lessons next week!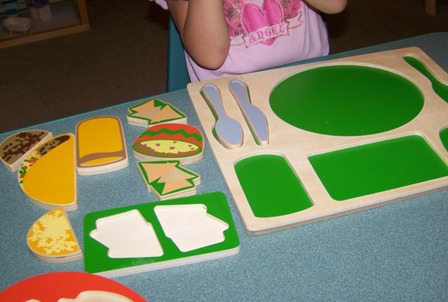 You can purchase these Sorting Food Trays at
http://guidecraft.com
, as well as many other wonderful, high-quality
learning toys
. For a chance to win all six of these trays, visit
Teach Preschool
, one of my fellow Guidecraft Educators, to enter before May 12.
Disclosure: I received these products at no charge in exchange for my honest review.