Disclosure: I received product at no charge in exchange for my honest review.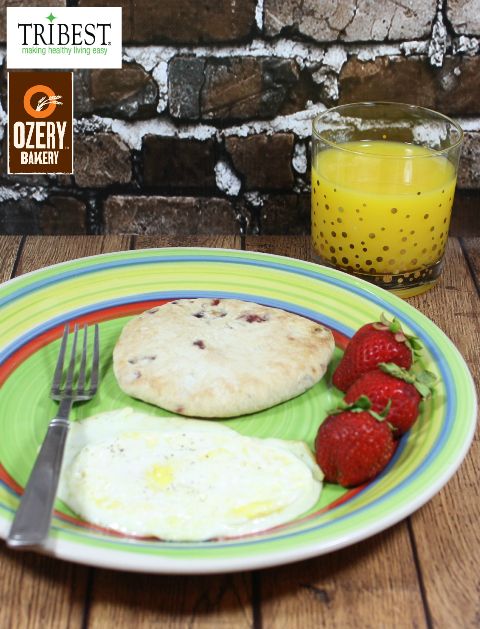 Now is the time to toss the toast made with enriched white flour. Now is the time to stomp the sugar cereals. Now is the time to dump the doughnuts. You can still keep your family's breakfast quick and convenient, but it's time for a breakfast makeover! Ozery Bakery and Tribest Corporation give your family healthier breakfast options.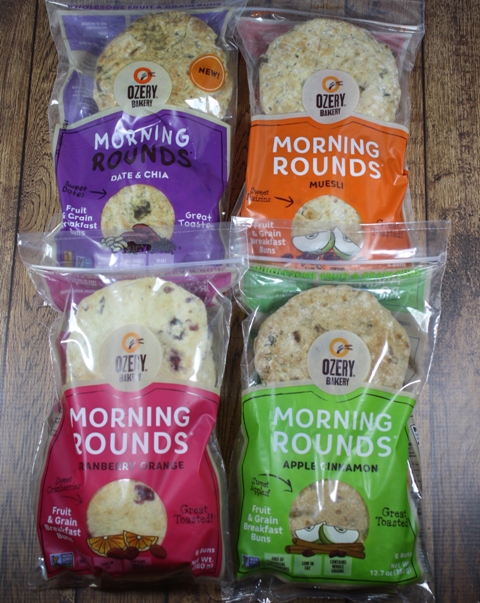 Ozery Bakery Morning Rounds
marries convenience and health. This family-owned company has created delicious, nutritious buns that are filled with real fruit and only the healthiest grains. Morning Rounds are completely free of artificial preservatives and they are GMO-free!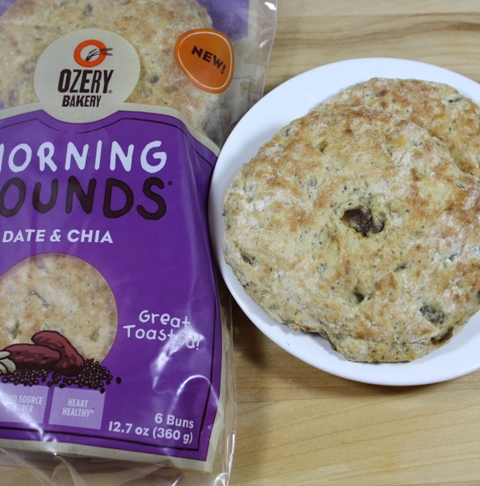 Morning Rounds are a great source of fiber and are a delicious low-fat choice that are made in small batches. Choose from four fabulous flavors - Date and Chia, Cranberry Orange, Muesli, and Cinnamon Apple (my favorite).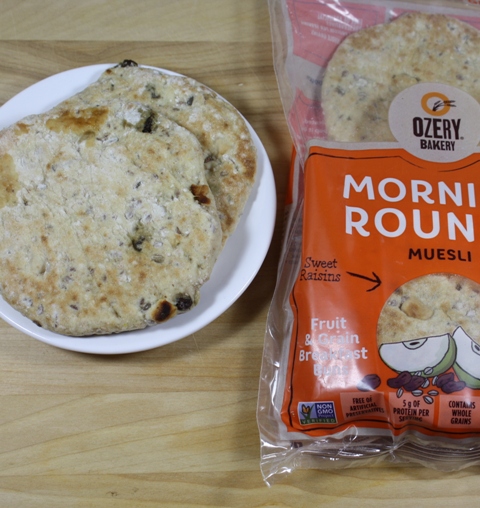 You can pop Morning Rounds in the toaster, top them with cream cheese or jam, or make a breakfast sandwich with egg and cheese. You can even make gourmet french toast with Morning Rounds. Since they are made with whole grains and no artificial ingredients, I store mine in the freezer for optimal freshness, then pop it in the toaster for maximum convenience.
Ozery Bakery Morning Rounds even won accolades in the
Prevention
100 Cleanest Packaged Food Awards 2015. Morning Rounds are delicious, soft, and have a natural sweet taste that your entire family will love. They smell freshly baked right out of the toaster! Morning Rounds are also a perfect choice for an afternoon snack.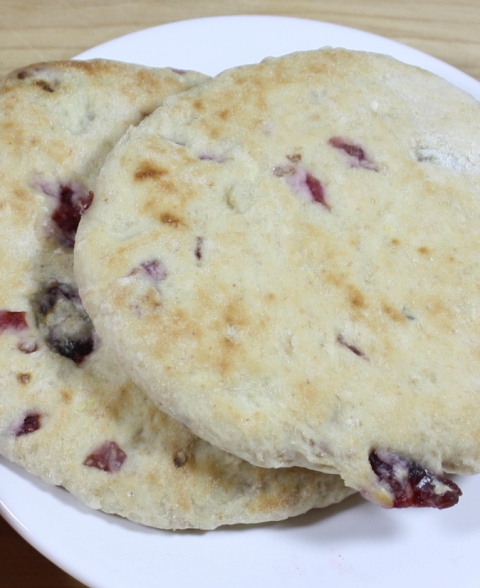 Alongside your Morning Rounds, how about some fresh squeezed orange juice that is free of processed ingredients, artificial ingredients, and added sugar? The
Tribest Corporation CitriStar
easily and quietly extracts all of the liquid (and Vitamin C) from oranges, grapefruits, and any other citrus fruits.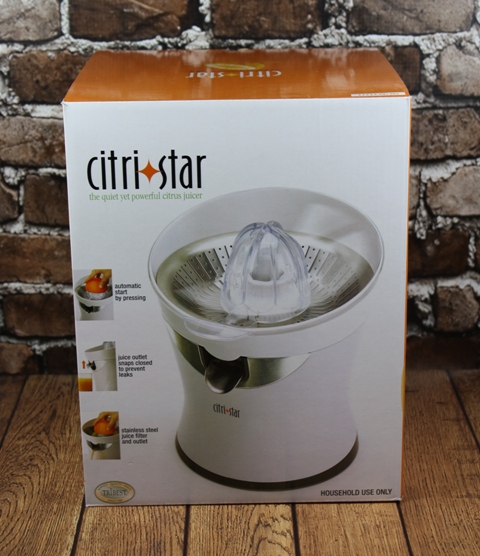 CitriStar is also really fun for the whole family to use! Remember how your mom had to press and turn, press and turn, press and turn, just to get one glass of juice? This fabulous kitchen appliance does all the work for you. Just press half of any citrus fruit on the top and CitriStar spins its juicer, and the juice flows through the colander and into your glass.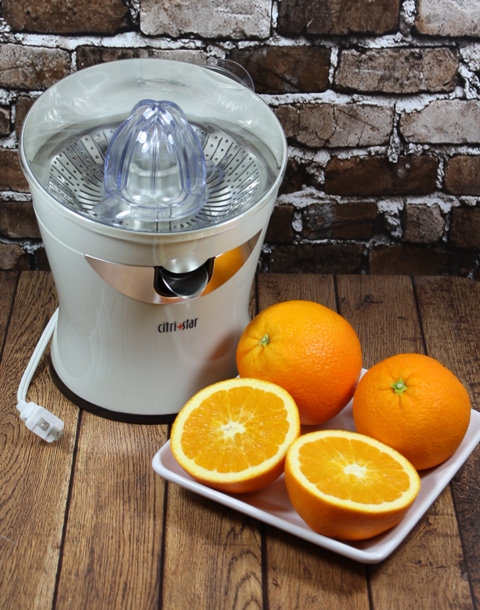 CitriStar is compact, so you can store it on the countertop or easily tuck it away when not in use. It's made of four simple pieces, plus a handy lid, all of which are super easy to clean. It has a powerful 50 watt motor and the auto start/stop feature means an easy one-touch operation.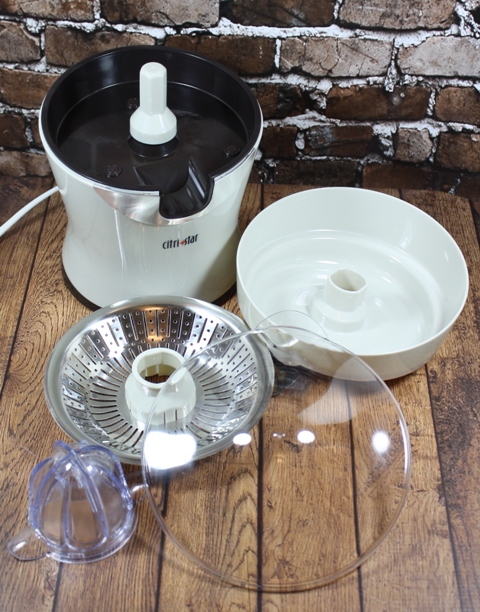 CitriStar has the ability to quickly squeeze the maximum amount of juice from the smallest limes to the largest grapefruits, so your breakfast juice can be any citrus combination that you want. I really love my CitriStar!
Give your breakfast a makeover with Ozery Bakery Morning Rounds and Tribest CitriStar! It's time to get back to wholesome and healthy options. It's also time for a fabulous giveaway! Enter below to win a breakfast makeover!
One winner will receive a selection of Ozery Bakery Morning Rounds and a Tribest Corporation CitriStar! Open to US residents ages 18 and older. Giveaway ends on 9/18/2015. Good luck!
Enter my other giveaways
HERE
.
Follow me on Facebook
HERE
.