GUEST POST by Kate Trout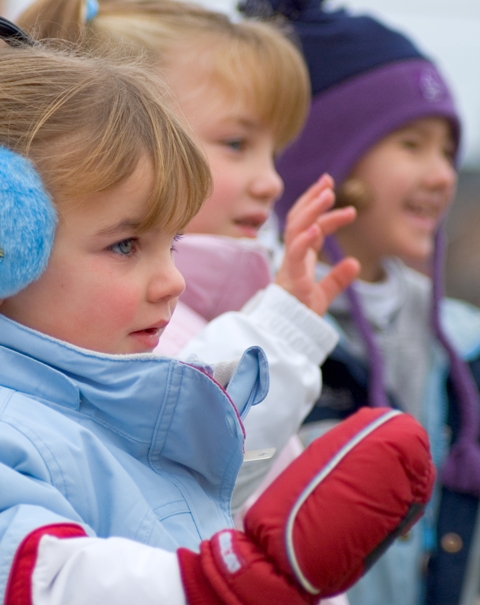 With winter storms blanketing half of the country over the past few weeks, as a parent, it's always a good idea to follow some simple steps to make sure your baby or toddler is staying warm and safe.
While you or I are able to quickly realize when we are cold, children are less likely to recognize when their body heat is dropping, which can happen faster due to their smaller size.
As a mom of two young kids, I've developed a few common sense tips to ensure that my little ones are staying warm and safe in these frigid temperatures.
Here are a few of my favorites.
Tip #1: Dress In Layers
My favorite, most common sense tip is to dress your little one in layers! A good rule of thumb is to dress your child in one extra layer more than you are wearing yourself.
Of course, an extra layer of clothing will keep them warmer from the cold temperatures, and it's also a good idea to ensure that their neck, head, and hands are all covered.
It's easy to overlook their neck, especially if their hat does not go down far enough to protect it! For my youngest, I will usually wrap him up in a swaddle blanket to keep him warm and snuggly inside.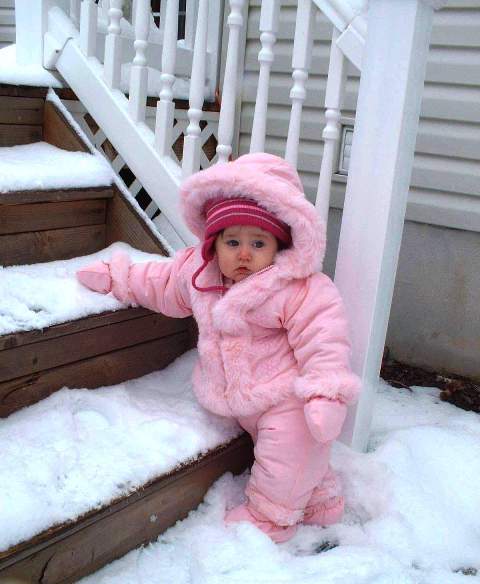 Tip #2: Check In On Their Warmth
Chances are, if your little one is outside playing and having fun, they're not going to want to come inside, regardless of how cold they are.
And this is where you come into play!
No matter how warm your kiddo tells you they feel, it's always a smart move to constantly check on them, to feel the back of their neck and belly, to actually
feel
if they are getting too cold.
If they are too wet or cold, bring them inside and dry them off, and get them into a warm change of clothes.
Tip #3: Use A Humidifier
I have two humidifiers in my house, and I must say, they work extremely well for us.
When it gets cold outside, you'll notice that the humidity and moisture inside your home start to drop. This lack of moisture can lead to allergies, chapped skin, and can even cause cold and flu symptoms!
A good humidifier will help to restore the proper balance of moisture in the room, helping to eliminate bacteria and germs, and also making the air in your house feel fresher.
Tip #4: Make Sure They Stay Hydrated
Just because it's cold outside doesn't mean your kiddos don't need to stay hydrated!
Of course, it may be more difficult to get them to drink a cold glass of water when the temperatures are low, so try offering them some warmer drinks or even cups of soup.
In my house, a warm glass of milk or a cup of chicken soup is usually a crowd-pleaser, and I can rest easier knowing they're staying hydrated throughout the day.
Tip #5: Check for Frostbite
I've saved my biggest worry and anxiety for last!
When my kids are running outside in the cold and rolling around in the snow, I am constantly on the lookout for frostbite. You should look for gray, blistered, or pale skin anywhere on their fingers, toes, nose, or ears.
If you think your child has frostbite, get them inside the house immediately and put them in warm (not hot) water. If you are still very worried, be sure to call your pediatrician.
Winter can be a tough time if you have little kids.
On the one hand, they love to be outside playing and having fun.
But on the other, it's our jobs as parents to keep them safe and warm!
Kate Trout is the author behind Maternity Glow, A New Mom's Guide to Figuring it All Out. She's a coffee addict, wine drinker, and cheese lover. Oh, and she's also Mom to the two cutest little kids.