Disclosure: I received product at no charge in exchange for my honest review.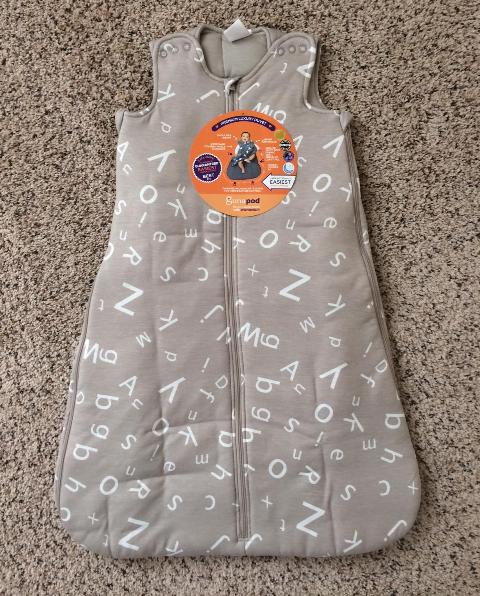 As a new parent, safety is always the top priority. You want to make sure your baby is sleeping as safely as possible. Once your baby falls asleep, you likely sneak away to tidy the house, do some much needed laundry, or even catch some sleep yourself, which means you aren't supervising your baby. It's not possible to supervise your child 24 hours a day, so making sure you have the safest products for your baby is very important.
Safe Sleeping Tips for Baby:
Babies do not need pillows. The NICHHD recommends that you avoid pillows for babies under one year of age. They recommend that parents never place baby on a pillow to sleep and never add pillows to the crib. This is to reduce the risk of SIDS.
Babies do not need crib bumpers. According to the AAP, there is no evidence that crib bumpers protect against injury, but they do carry a potential risk of suffocation, strangulation, or entrapment because infants lack the motor skills or strength to turn their heads should they roll into something that obstructs their breathing.
Blankets are not recommended for babies, either. For more than a decade, the American Academy of Pediatrics, the NIH, and safety experts have warned parents against using soft bedding in infant cribs, either over or under the baby. That includes blankets and quilts. That doesn't mean letting babies freeze; experts recommend safe one-piece sleepwear and keeping the room at a comfortable temperature.
The safest way for babies to sleep is on their backs on a flat mattress with a tightly fitted sheet. You want to make sure your baby is not too hot not too cold to sleep comfortably. If you are cold, your baby is cold. The
Gunapod Luxury Bamboo Duvet Sleep Sack
takes into account both the safety of your baby as well as the comfort of your baby.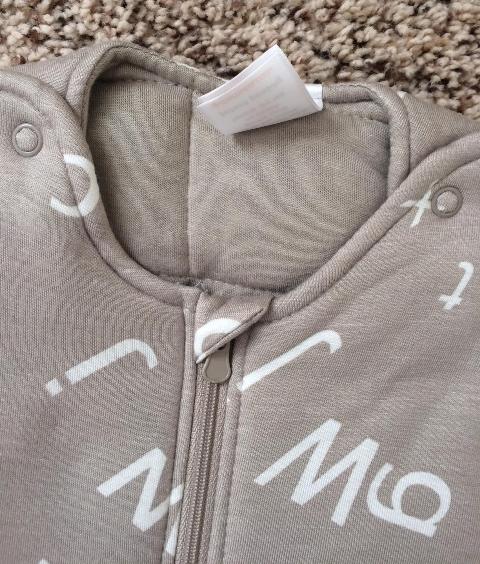 This adorable
Gunapod
comes in several different prints, including this Alphabet print which is perfect for either a boy or a girl, plus pink and white hearts for girls, and blue and white stars for boys. Gunapod exceeds the strictest standards of the American Academy of Pediatrics and the CPSIA, so parents can be assured their baby is sleeping safely.
A Gunapod is a wearable blanket, made of soft-fibered rayon fabric made from eco-friendly bamboo — a self-replenishing plant that is both plentiful and naturally harvested. The hypoallergenic bamboo fibers actually breathe better than cotton. The fabric is breathable, moisture wicking, and antibacterial. Perfect for protecting sensitive skin, and for keeping your baby's body from getting overheated. The silky soft bamboo viscose spandex envelops premium insulated lofty fill. Plus, it's channel stitched to keep the down-like fill from shifting, ensuring even, all-over warmth, and a perfect night's sleep.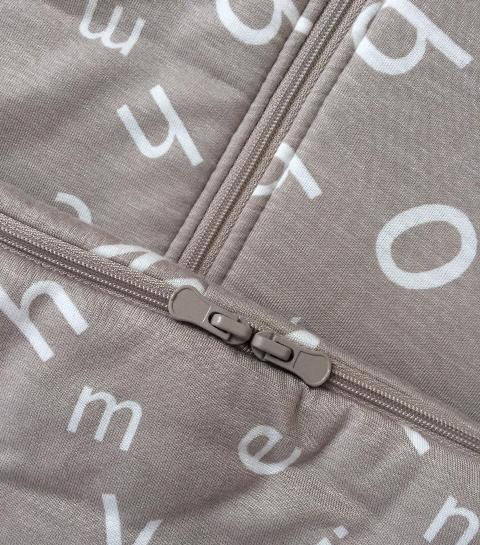 Gunapod
comes in small for 0-9 months, medium for 9-18 months, large for 18-24 months, and extra large for 24-36 months. The fabric is so luxurious that you'll wish it came in adult sizes. Gunapod also features a patented Wonderzip System that allows parents to easily change diapers while keeping the rest of baby covered for warmth. It unzips from the bottom so it can also be unzipped for extra air flow on warmer nights. It also has a wide, long fit so baby can kick and move legs and feet without restrictions. The large armholes and shoulder snaps make dressing baby for bedtime quick and easy. Even the zippers have little covers to make sure baby is comfortable!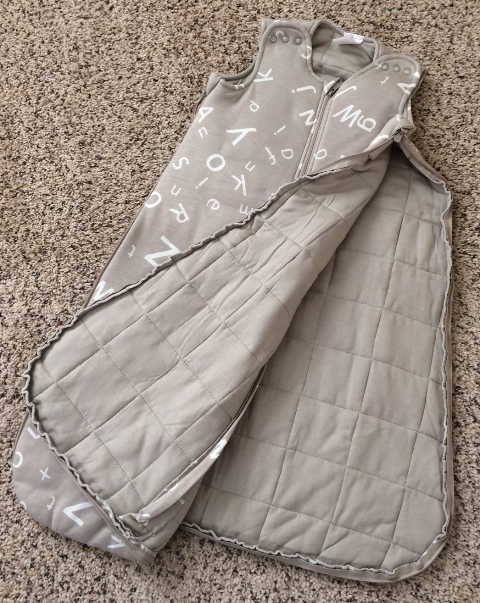 Gunapod has won several awards for their ingenious design, including Mom's Choice Awards, Dr. Toys Best Picks, First Candle Safe Sleep, and Family Choice Award. Gunapod will help baby sleep more comfortably and more safely, which means parents can get a better night's sleep too. I absolutely love the
Gunapod Luxury Bamboo Duvet Sleep Sack
. It's a perfect gift for new parents!
Order now at: