Disclosure: I received product at no charge in exchange for my honest review.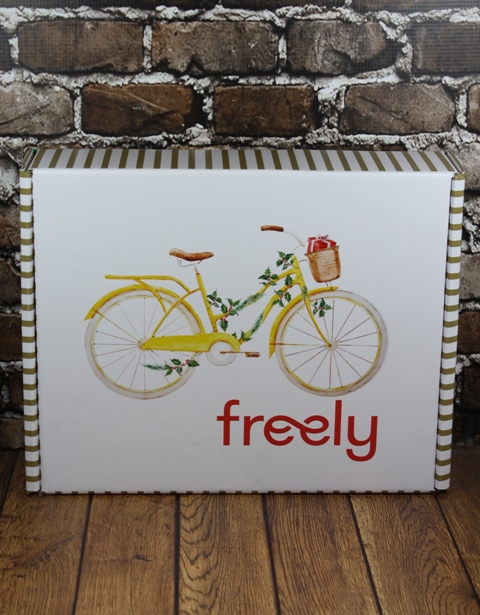 I love subscription boxes because every month is a total surprise. It's so much fun to unpack the box and see all the gifts inside! The
Freely
Subscription Box is for Christian women. It's filled with both spiritual products and active lifestyle products. The December box, shown here, features products hand-picked by Duck Dynasty's Korie and Sadie Robertson.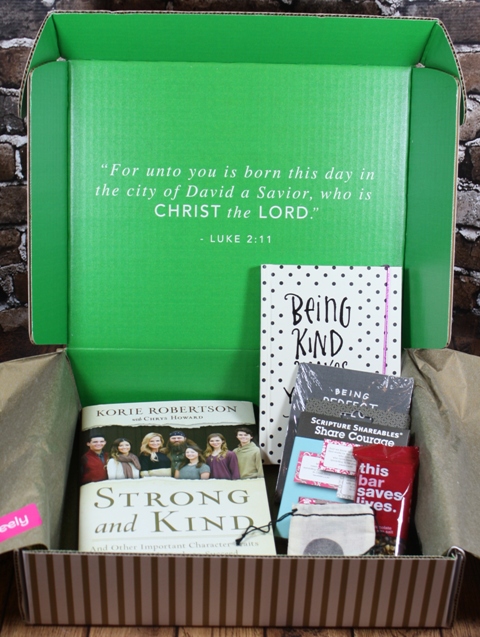 I opened my box and was delighted at the attention to the box itself. It features a Bible verse inside the lid and all the gifts were wrapped up together in tissue paper. It's perfect for gift-giving since it comes pre-wrapped.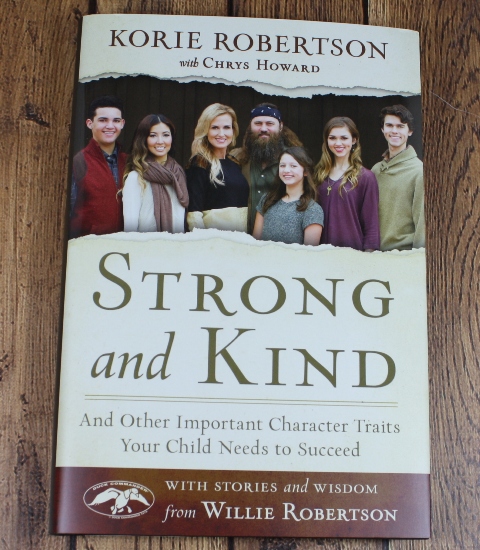 Inside I found "Strong and Kind; and other important character traits your child needs to succeed, with stories and wisdom from Willie Robertson. I'm excited to delve into the book and enjoy it over the holiday season!
I also found a beautiful hardbound journal. On the front it reads "Being kind makes you feel happy" quoted by Sadie Robertson. It features a sparkling purple elastic wrap to keep it tightly closed. Inside the book, I found lined pages that each have a Bible verse at the bottom. I'm inspired to write!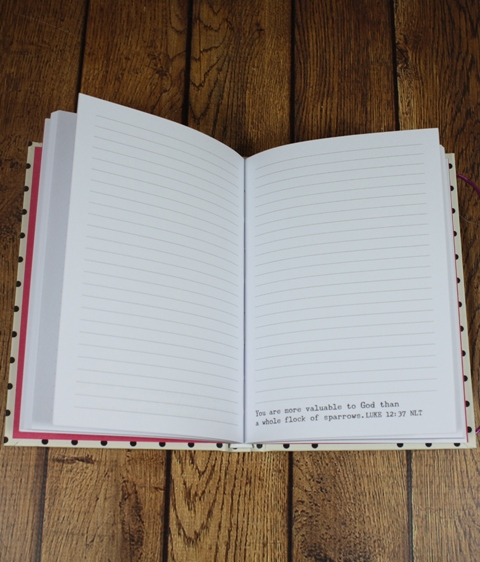 Next, I discovered the Scripture Shareables - Share Courage box of 32 cards in a carrying case. On each glossy cardstock card is a Bible verse that inspires us to courage. These cards are perfect for tucking into lunchboxes and holiday gift cards, or leave one on the dinner table each night!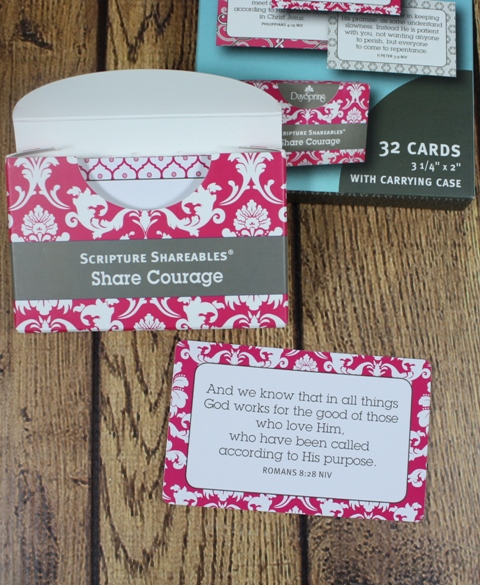 I also discovered a big textured magnet in the Freely box. It says "Being perfect isn't as important as being real." That's a great reminder! I'm going to put it on the front of my refrigerator so that I see it every day.
Inside the December box was also one of the most unique necklaces I've ever seen. The pendant, which looks like a big diamond, is made out of wood. It's the Sadie Robertson "Live Original" necklace from YouWood.
The last item in my Freely box was a delicious Dark Chocolate Cherry and Sea Salt snack bar from This Bar Saves Lives. Honestly, any subscription box for women should have chocolate inside! It's the perfect healthy snack to eat while I read my new book!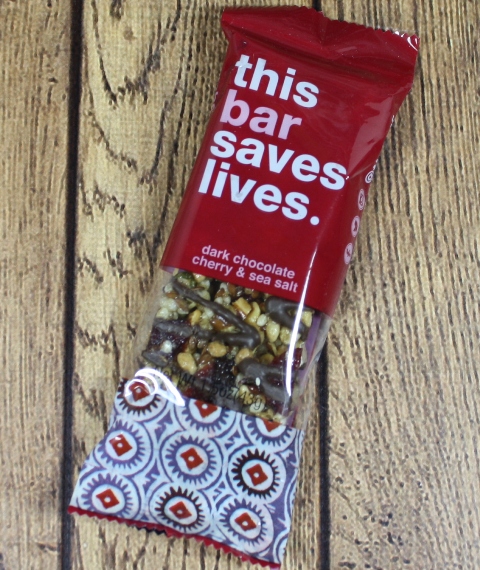 I think the Freely monthly
subscription box
is fantastic! It's only $35 per month and shipping is free. Freely believes in giving back, so $5 from every box subscription each month is donated to The A21 Campaign, a non-profit fighting against human trafficking. Each monthly box is curated by a different featured celebrity. You can send a one-time Freely Box for any occasion, try their 3-month subscription for just $99, or sign up for a whole year!