Disclosure: I received product at no charge in exchange for my honest review.
Wrap your little one in heavenly softness with the
Crazy Joe Hooded Bamboo Towel
. Made of 100% premium bamboo, this towel is twice as thick as other baby towels. It features dense loops that absorb 60% more than a cotton towel. It's gentle enough for newborn babies, and large enough that your child can use it until they are 4.5 feet tall.
Crazy Joe
Hooded Towels
are part of the Baby Joe Collection. This amazing towel comes in either blue and white or pink and white, so it makes a perfect baby shower gift. Moms will appreciate the extra large 39" x 39" size, which allows them to double wrap baby with softness. Toddlers and preschoolers will love the fun of a hooded towel that feels they're wearing like a super-hero cape.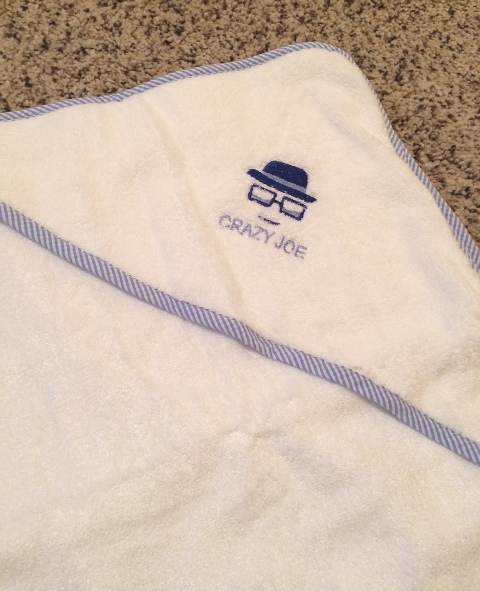 The Crazy Joe Hooded
Bamboo Towel
is not just super absorbent, it also dries super fast. Bamboo fibers dry twice as fast as cotton towels, so it's resistant to moldy odors. Bamboo material is completely natural and free of chemicals, and also has hypoallergenic and antibacterial properties. It's also a very durable fabric, so this towel will last for years! Doesn't your little one deserve the very best?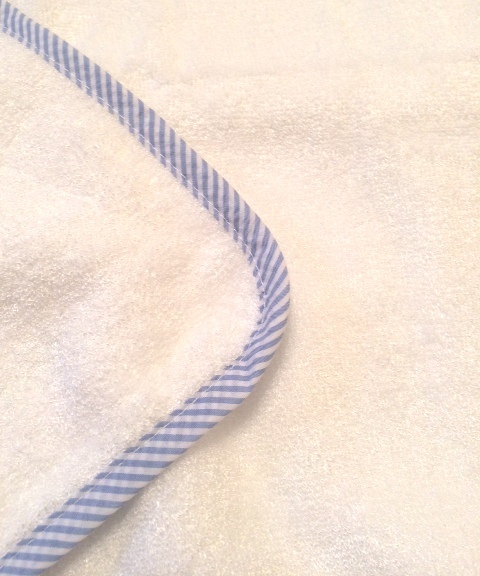 I love the Crazy Joe Hooded Towel! We've had
100% bamboo towels
for years and I like them so much better than cotton towels. Bamboo towels are softer, so they are better for baby's delicate skin. The Crazy Joe Towel is extremely well-made and a fabulous (and affordable) gift idea for any young child!