Disclosure: I received product at no charge in exchange for my honest review.
Buying a mattress is a hassle. You start out in a showroom of 50-100 mattresses, of varying sizes, thicknesses, comfort levels, and prices. You haven't a clue where to start, but there is a commission-based salesman who hovers nearby, waiting to push you into the most expensive choice in the showroom. Delivery will add even more cost or you can try to wrangle the new mattress into your truck, tie it down, and drive carefully home where you may have to drag it up the stairs. There is now a better way to get a luxury
memory foam mattress
!
Novosbed
is an innovative company that makes high quality, luxury memory foam mattresses that ship right to your front door. They ship directly from the manufacturer, so there are no added markups from any middlemen. Novosbed is made with ultra-dense memory foams and designer-grade fabrics, right here in the USA. Then the mattress is compressed and vacuum-sealed for shipping (in a box much smaller than I expected).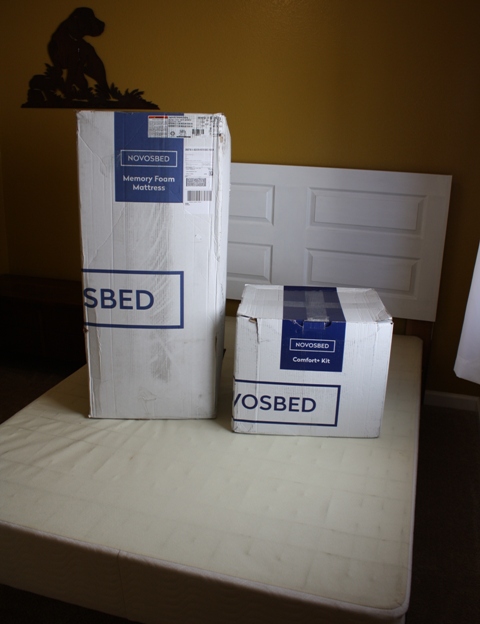 Our queen-size mattress only took one person to unbox and was set up in less than six minutes. I recorded the unboxing (and compressed the speed so the video is less than a minute) of my husband setting up our new Novosbed, so you can see how easy it is to buy a Novosbed!