Disclosure: I received product at no charge in exchange for my honest review.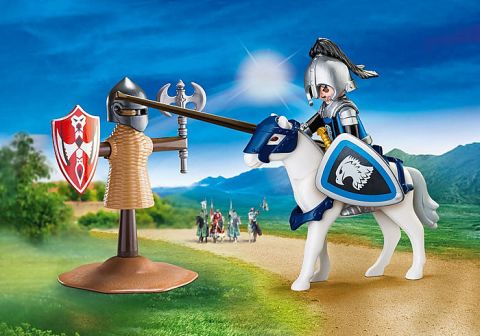 PLAYMOBIL Carry Cases are a perfectly portable, packable play sets for on-the-go fun for kids. Perfect for road trips, train trips, family ocean cruises, or plane trips! When playtime is over, simply store the pieces inside the case for next time.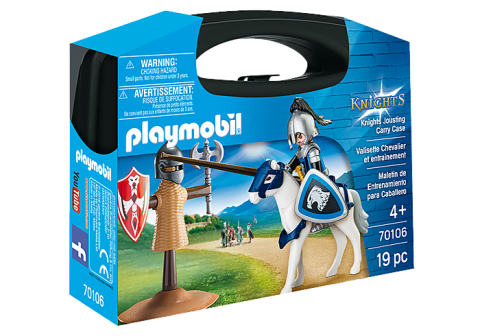 Four brand new imaginative themes include Panda Caretaker, Knights Jousting, Princess Unicorn, and Dino Explorer. In addition, PLAYMOBIL also has the new Take Along Western City set which is a convenient take-along case - perfect for summer travel!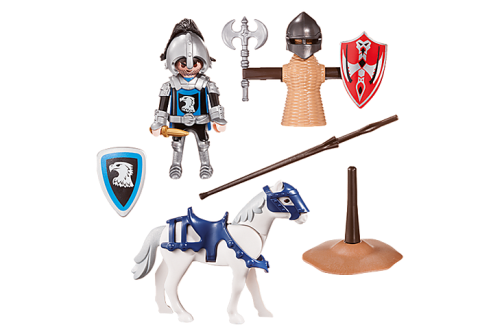 Designed for ages 4 and up,
Playmobil's Knights Jousting
comes with its own carry case. With just 19 pieces to assemble, it's the perfect take-along toy for youngsters, even on a short bus ride through town. Your child will have hours of creative medieval fun.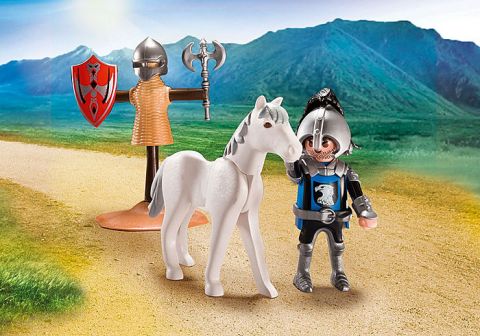 The knight can ride upon his trusty steed, practicing his jousting skills, and creating his own Knight's tales. It's the perfect gift for children who love to build, imagine, and play with characters. Playmobil makes amazing toys for children that will last for many years.
The
Playmobil Take Along Western City
includes a Bank and Sheriff's office, for hours of fun. Characters can rob a bank, get chased by the sheriff, and spend a hour in jail. This 97 piece set comes with lots of pieces for many hours of creative play.
The jail features a break-out function so the robbers can get away. The bank has a lockable safe, but that won't keep the robbers from their mischief. The Western City is foldable for carrying, so kids can take their fun along on a trip!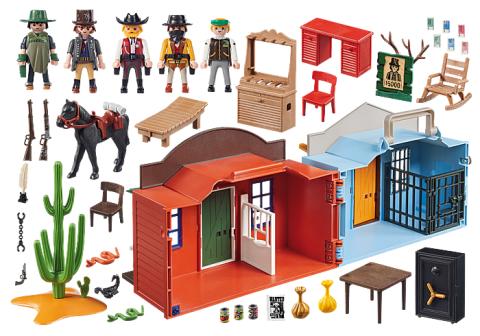 With five characters, the Western City is a great toy to share with brothers and sisters in the back seat of the car on a road trip. The buildings fold together to store all the pieces and a carry handle to make it portable, no matter where you travel.
I am always extremely impressed with the detail and sturdiness of Playmobil toys. These travel toys from Playmobil are great gift ideas for the holidays, birthdays, or in advance of a family vacation. If you're a grandparent, Playmobil travel toys are easy to store away in between visits from the grandkids. I highly recommend Playmobil!
for the newest travel toys from Playmobil!