Disclosure: I received product at no charge in exchange for my honest review.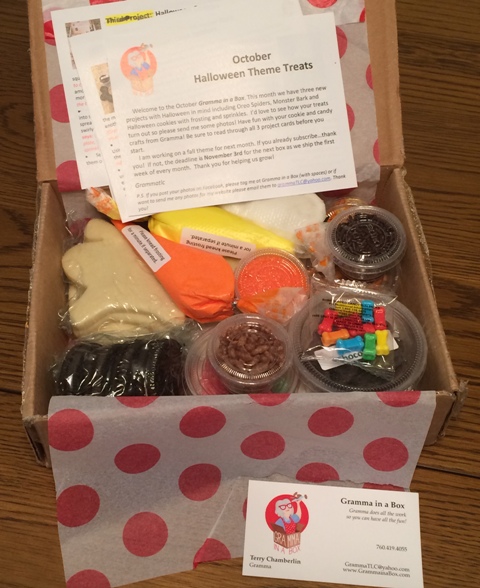 Gramma in a Box
is the perfect gift subscription for kids. If your kids love to decorate cookies and create fun edible crafts, but you hate all the mess, then Gramma in a Box is perfect for your family. If your kids are grown and you're enjoying time with your grandchildren, this box will keep them entertained for a while and you won't have to bake. If your grandchildren are far away, then Gramma in a Box is a great way to let them know they are always on your mind.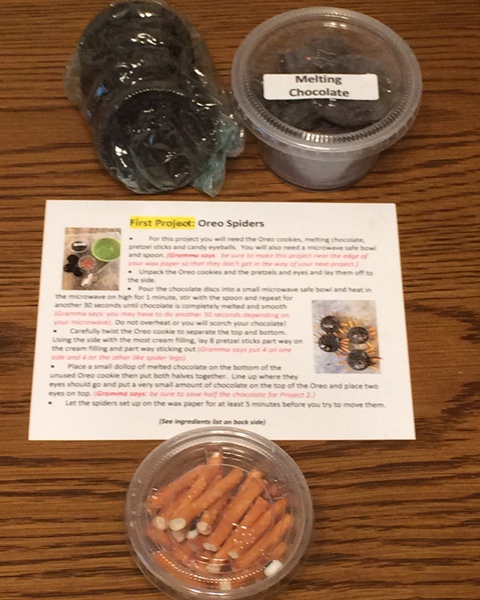 Your monthly Gramma in a Box includes baked cookies with frosting and sprinkless as well two easy candy crafts to make. There are enough supplies in each box to make at least 20 finished products. Each box also comes with handy step-by-step instructions with illustrations, but of course creativity is always encouraged.
October
Gramma in a Box
comes with three projects - Oreo Spiders, Monster Bark, and Halloween Cookies. You get all the necessary sweet ingredients in the October box, already separated into little cups or baggies. Gramma even sends along wax paper to help keep the project mess in one spot on your table.
Since my grandchildren are out of state, I borrowed a couple of children from one of my neighbors to help me make the Gramma in a Box treats. They were so excited to do these projects and the little one kept asking me if Gramma was coming over to eat the treats. They even wanted to keep all the little leftover storage cups and lids.
I am a big fan of
Gramma in a Box
! The ingredients are fresh, the project cards are easy to follow, and the mess is so much less than if I had to bake all the cookies before the kids arrived. The kids even used the shipping box as their little trash can while working at the table, so cleanup only meant tossing the little box of trash and a quick wash of the table with a wet cloth.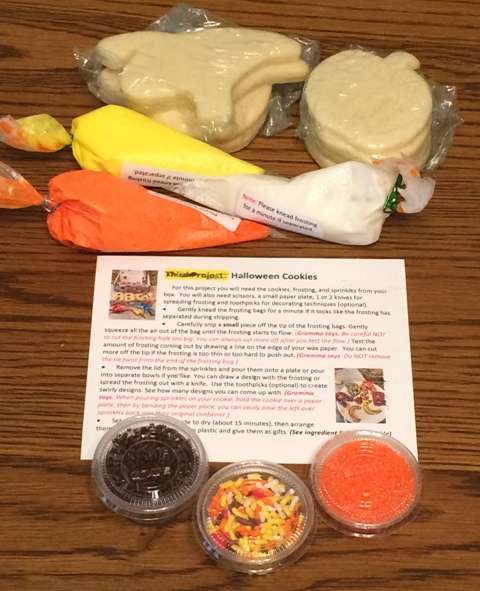 I asked the kids which project was their favorite one and they both shouted "all of them!" With the holidays coming up, a Gramma in a Box subscription is the perfect holiday gift for your kids or grandkids that will keep them smiling month after month.