Disclosure: I received this cap at no charge in exchange for my honest review.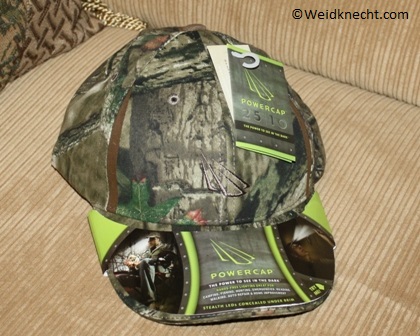 There are so many times where it would be handy to have a light on a cap. Do you ever need to walk the yard at night? Do you ever open your car hood to peer inside? Does your basement or attic terrify you with its dark corners? If you are a camper or hunter, then you need one of these too. Bravo to Panther Vision for their
Power Cap
design!
I received the
POWERCAP 25/10 Camo/Blaze LED Lighted Hat
and my husband was so excited to get to try it out. This is exactly the kind of thing guys go crazy over, so if you need a gift for any guy of any age, this is going to be a huge hit. Get excited too girls, because it also comes in pink camo!
There are 4 LED's that provide more than 48 Lumens. They're under the brim so the hat looks just like any other hat. To turn the lights on, just click the switch under the brim. Two of the LED's are angled down at 25 degrees to light up where your hands are for close up tasks, while the other two LED's are aimed forward to light the distance up to 42 feet away. Four CR2032 Coin Cell batteries are hidden in the sweatband and provide up to 43 hours of life, plus they are easily replaceable.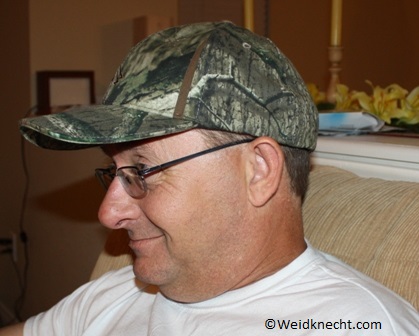 Johnny and I tested the brightness of the light in the pantry with no light except for those from the Power Cap. It lit up the entire wall of the pantry. What a great addition to your emergency stash of stuff. I am definitely going to get the pink one!
Visit
www.panthervision.com
and check out their entire line of Power Caps, Light Specs and accessories. Be sure to follow them on
Facebook
and
Twitter
too!