Disclosure: I received product at no charge in exchange for my honest review.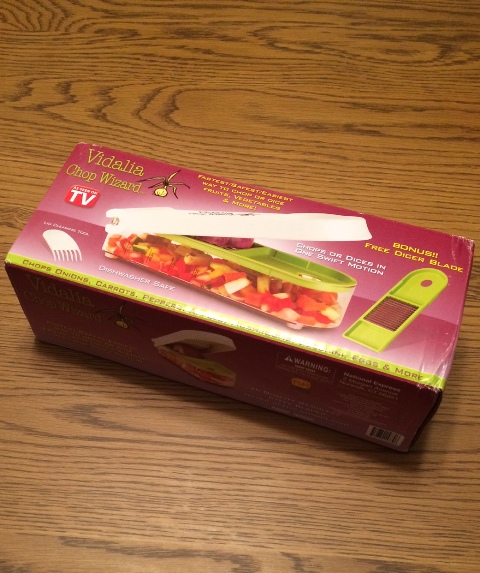 I love my knives and cutting boards, but I really hate chopping and dicing. When I was offered the
Vidalia Chop Wizard
for review, I was skeptical about whether it would perform well, but I've always wanted to try one out. Now that I've tried it, I am a huge fan!
The Vidalia Chop Wizard is SO easy to use. The box contains a base, a lid, two cutting inserts, and a cleaning pick. I took everything out of the box and easily popped the lid onto the base. The base has little rubber feet to keep it in place during use, and measurements on the side that can be used when the base is set on its side.
The two inserts that come with it are for chopping (larger grid openings) and for dicing (smaller grid openings). The inserts set easily and securely inside the base. The grids are made up of stainless steel blades that cut cleanly through fruits, vegetables, and even hard-boiled eggs. To use, place the item to be chopped or diced onto the insert placed in the base, and press down on the lid. It's that simple!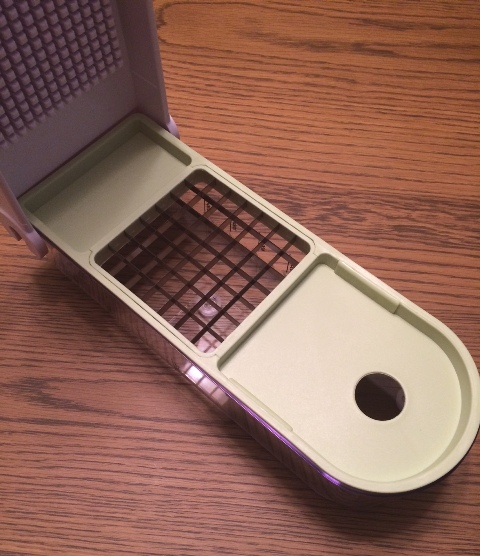 Cleanup is just as easy. I rinsed everything off and popped all the pieces into the top of the dishwasher. The cleaning pick is included, but the only time I needed to use it was when I diced a hard-boiled egg. A bit of the yolk ended up in the raised grid that's on the inside of the lid when I pressed down, but the cleaning pick slid right through it and cleaned the yolk right out.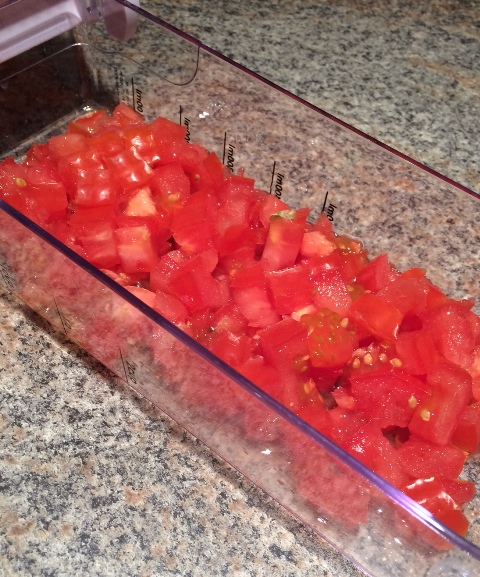 I chopped up tomatoes for taco night, diced up hard-boiled eggs for our salads, and diced up strawberries to put on ice cream. The Vidalia Chop Wizard is actually fun to use. I was literally digging through my fridge looking for more stuff to chop. It works on onions, peppers, mushrooms, potatoes, carrots, apples, pears, and so much more.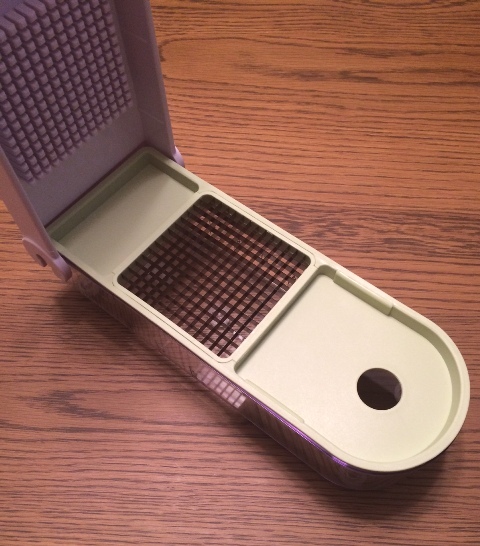 Here's a delicious salsa recipe, quickly and easily made with the Vidalia Chop Wizard:
· 1 green onion, chopped
· 2 tablespoons cilantro, chopped
· 1 fresh jalapeno chile pepper, diced
· ¼ cup red bell pepper, diced
· 2 tablespoons lime juice
· 1 tablespoon lemon juice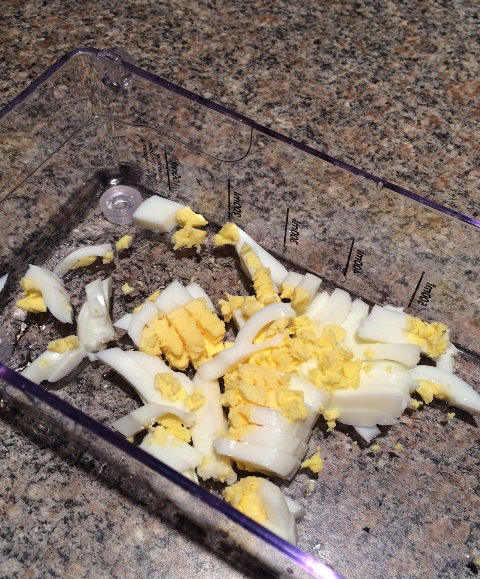 I am totally in love with my
Vidalia Chop Wizard
. It's safer and faster than using a knife, and cuts way down on the mess I have to clean up after preparation. It will chop thick cheese slices into perfect cubes for snacking and is even strong enough to chop nuts. Five stars for the Vidalia Chop Wizard!