Are you a big fashionista?
Love clothes? Love style?
Love to party Austin-style?
Then you'll want this information for SXSW!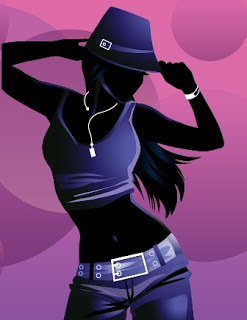 AvecMode (the founders and producers of the previous fashion arm of SXSW known as 'Style X') has teamed up with Austin's 2nd Street District to launch 'The Neighborhood' this year at SXSW. The Neighborhood is a style-focused showcase of pop-up brand shops, both new and old, plus expert speaker panels and question and answer sessions, and of course parties. This entire operation is set up like an actual neighborhood in
Austin's 2nd Street District
. These sessions look very informative and entertaining, so don't miss out!
Here's the specifics, straight from
Bollare
:
Content, Commerce, And Everything in Between: Jennifer Margolin, moderator, Founder of Social Edge Summit / Jen Yen, Founder/CEO of Purlisse / Hilary Peterson, VP of Business Development for Lyst / Caroline Waxler, Festival Director at Internet Week / Heather Marie, Founder/CEO, 72Lux - Monday 1:30 pm
A Discussion with Refinery 29 Co-Founders Justin Stefano and Philippe Von Borries (moderated by The Neighborhood co-founder Joah Spearman) - Monday 2:45pm
Bringing Style to the People: StyleCaster Founder/CEO Ari (moderator) and President/Co-Founder David Goldberg / The Man Repeller Founder Leandra Medine / Neiman Marcus VP of Corporate Public Relations Gabrielle de Papp - Monday 4pm
How Brands Tell Stories from Design to Retail: Leila Brillson, moderator, Refinery29 Global News Editor / Phil Russo, Global Creative Director, Cole Haan / Farryn Weiner, Global Director of Digital Communications, Michael Kors - Tuesday, 12:30pm
Leveraging Partnerships Like Pros Panel with Alle Fister, Founder/CEO, Bollare / Dre Hayes, Co-Founder, The Foundation / Rachel Masters, Co-Founder, Red Magnet Media / Mick Boogie, DJ/Entrepreneur/Advisor -Tuesday 2pm
HuffPost Style Session with Billy Reid (moderated by) Executive Editor Anya Strzemien - Tuesday 4pm
StyleLikeU Co-Founders Elisa Goodkind and Lily Mandelbaum (moderator Joah Spearman) - Wednesday 2pm
Austin Style Panel with CultureMap Austin's Caitlin Ryan, AdoredAustin's Indiana Adams, and Keep Austin Stylish's Joanna Wilkinson - Thursday 2pm
HuffPost Style Session with John Varvatos (moderated by) Executive Editor Anya Strzemien - Thursday 4pm