Disclosure: I received product at no charge in exchange for my honest review.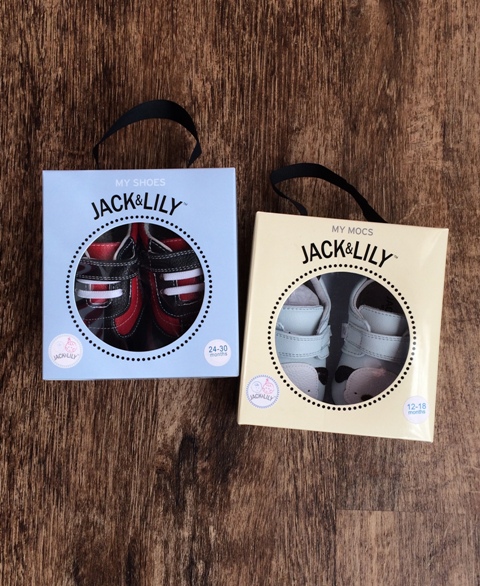 The shoes we put on young children's feet are so important. In the first few years, the way children's feet develop will set the stage for the rest of their life. Jack and Lily footwear is designed with the health of children's feet at the forefront. Their shoes for babies and toddlers are also adorable!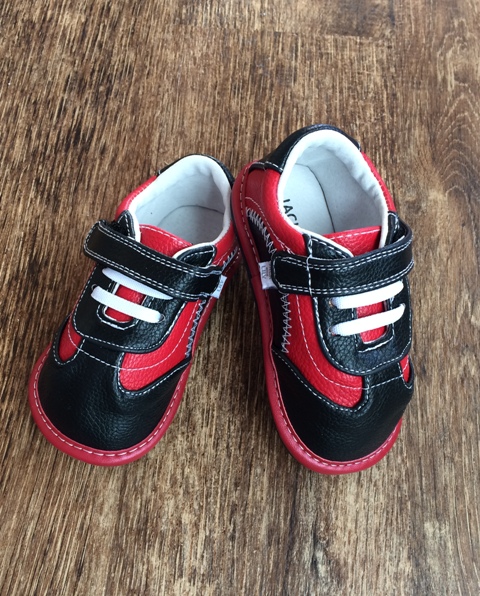 Jack and Lily sent me two pair of their shoes for my grandsons. One of my grandsons just turned three, so I chose his shoes from the My Shoes department. These adorable sneakers are made of breathable, genuine leather and premium, non-toxic materials, plus Jack and Lily's signature natural-flex rubber sole for indoors and outdoors.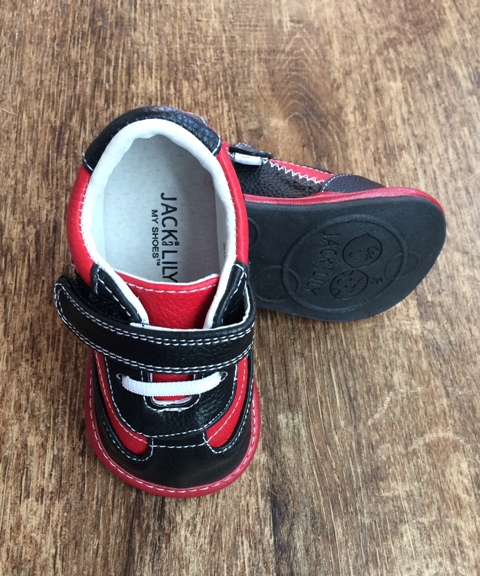 The
Finn
style, and all of the My Shoes styles, feature an industry-defining 3 millimeters of cushioning to support tiny soles and ankles. Velcro closures make My Shoes easy for toddlers to put their own shoes on. My grandson loves his new sneakers and he was so excited to show them off at preschool. I'm thrilled that he's wearing shoes that are good for his development.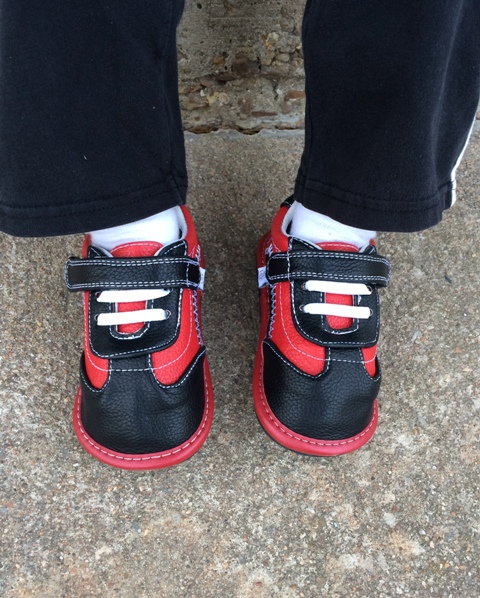 Jack and Lily baby shoes are the most adorable of all. My littlest grandson is eleven months old and he just took his first two steps today. These cute little puppy shoes, the
George
style, are perfect for him as he learns to walk. These shoes are part of their My Mocs line.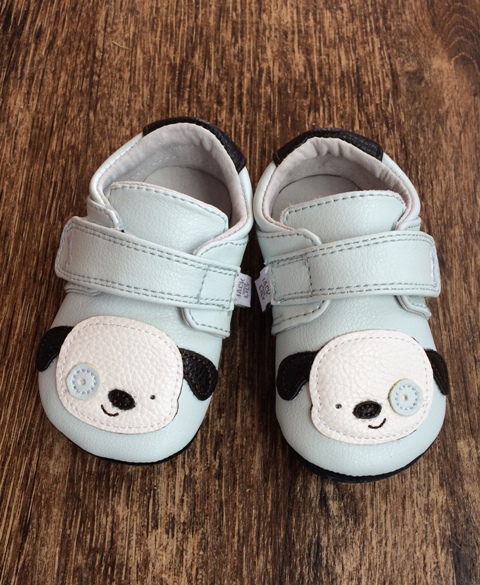 These sweet shoes are hand-crafted with breathable, genuine leather and premium, non-toxic materials. My Mocs are snuggly-cozy and feature a super-flex rubber sole. The 3 millimeters of ankle and sole cushioning keep his feet comfortable. They have a Velcro strap and there is plenty of wiggle room for tiny toes.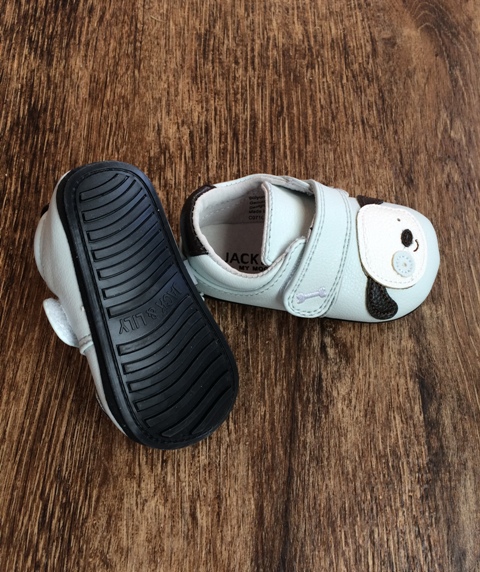 I haven't found a better pair of little kids' shoes than Jack and Lily footwear! My grandsons deserve the best start in life and I'm so happy I was able to put these on their feet. Check out their entire line of shoes for your little girls and boys at
www.jackandlily.com
. Each pair comes packaged in their award-winning, premium gift box!