I am so excited to introduce Thunder, the newest member of our family. He is a young German Shepherd Husky and he has the most beautiful blue eyes. We just adopted him from SCARS (Second Chance Animal Refuge Society), located near Topeka, KS.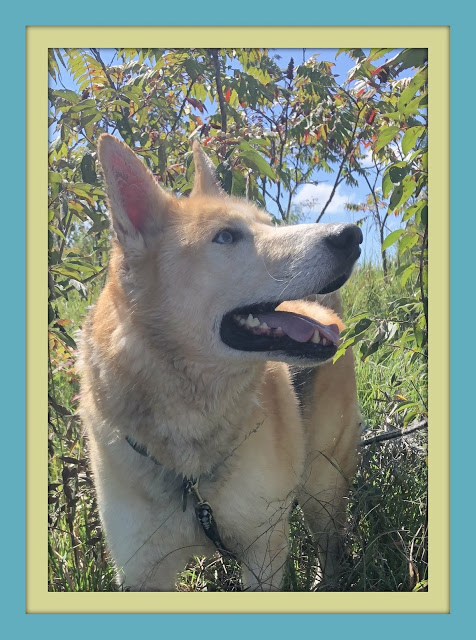 Thunder had a tough start in life so he has some trust issues, but we knew this before we even went to meet him. He was living in very poor conditions, but SCARS took him in and helped him begin to recover. Now, he is settling into our home and learning to trust us. I haven't even heard him bark yet.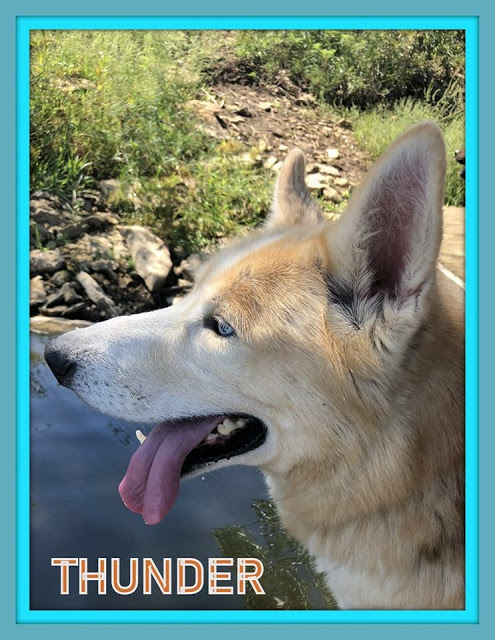 Thunder is our second rescue dog. You might remember our first rescue dog, my beloved Buddy, who spent 13 years with us before passing away. Rescue pets are so much better than store-bought pets (who often come from breeders who just want income from selling puppies) because they truly appreciate the love and care you give them.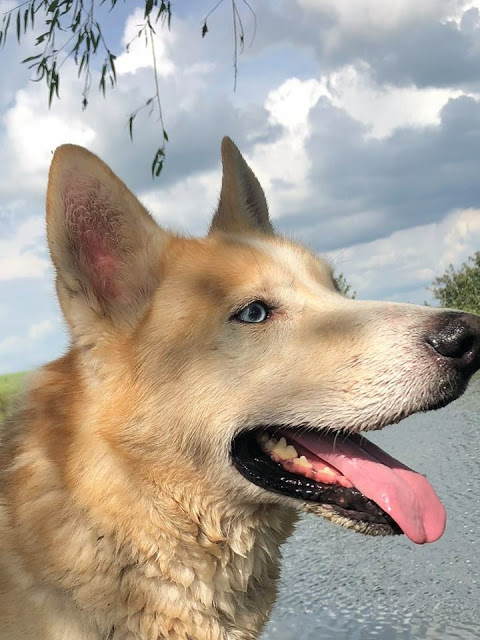 Thunder was very skittish at the meet and greet last night, but was well behaved on the ride home and through the night. It was this afternoon when he finally came up to meet to be petted and I was so happy. We are so happy he is here with us and we are confident he is the perfect dog for us.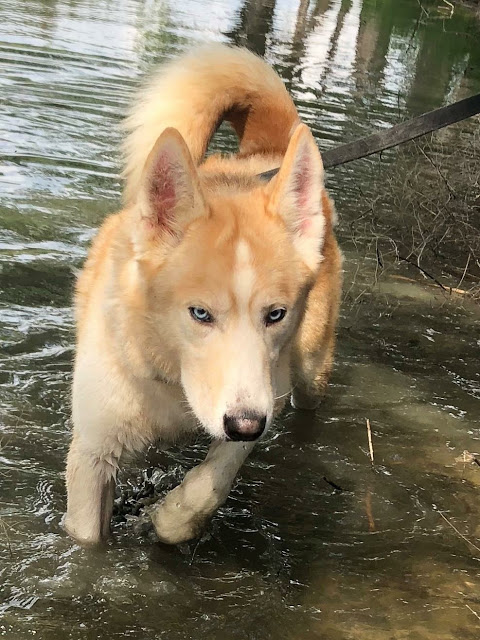 Many thanks to Maureen at SCARS for taking in Thunder so we could adopt him. Her refuge is doggie heaven! Find out more information about SCARS at
www.scarsusa.com
and on
Facebook
.
Photos by: SCARS (Don't worry, I'll be taking lots more!)