Disclosure: I received product at no charge in exchange for my honest review. Post contains affiliate links.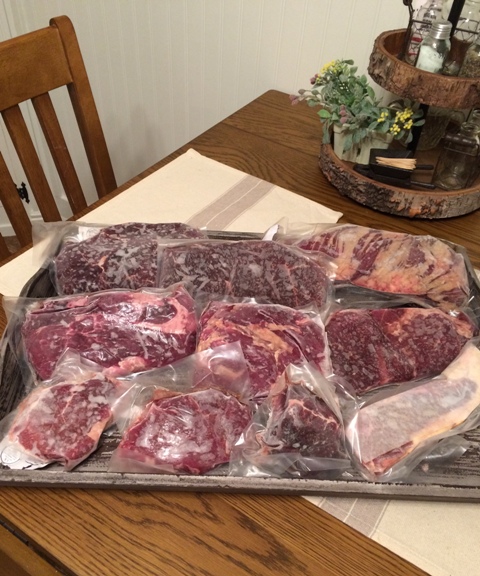 The price of high quality beef at the grocery store is ridiculous, so we've been looking for better ways to budget for our monthly food costs, and
FarmFoods
is the perfect answer! FarmFoods believes consumers should know where their beef comes from and how it is raised. They work closely with specific American farmers who raise 100% grass fed beef with no antibiotics or hormones. We ordered a beef sampler pack consisting of 10 different types of steak for a total of over 10 pounds of beef.
My
FarmFoods
beef sampler pack arrived in just two days. All FarmFoods beef is vacuum sealed and frozen at the height of freshness, then shipped out in dry ice so you can simply open the box and put it all in your freezer. For our first FarmFoods meal, we selected the Beef Flap, a cut that is similar to a skirt steak. We decided to make steak fajitas with our beef and share the recipe with you!
Steak Fajita recipe using FarmFoods Beef Flap
Ingredients:
FarmFoods Beef Flap
1 tablespoon Worcestershire Sauce
Minced garlic
Salt and Pepper
Diced Jalapenos
Yellow onion ring slices (sauteed)
Directions:
Marinate FarmFoods Beef Flap and 1 tablespoon Worcestershire Sauce for one hour in a zipper closure plastic baggie. Remove from baggie and place on plate. Season both side of the beef with minced garlic, salt, and pepper. Preheat barbecue grill to 500 degrees F. Sear the beef on the grill for 3.5 minutes on each side (beef flap is best at medium rare). After removing beef from heat to plate, top with diced jalapenos and sauteed onion rings. Slice thinly and serve in tortillas with shredded cheese, diced tomatoes, and any other fillings you desire.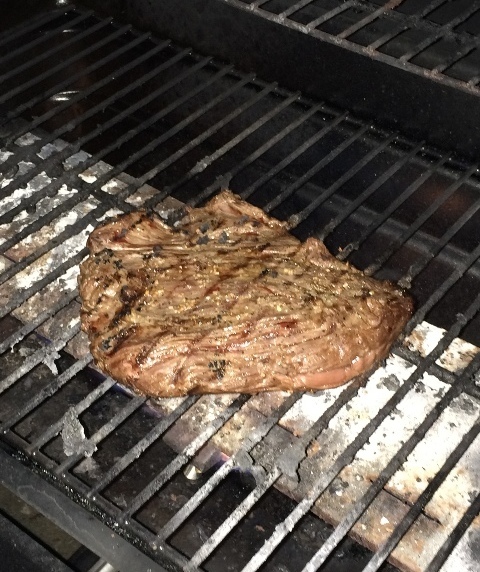 FarmFoods
beef is SO incredibly delicious! We filled six tortillas with our beef and it could have been stretched to fill eight tortillas, enough to feed a family of four. I can really tell the difference between FarmFoods and grocery store beef. FarmFoods is so much fresher, and honestly, it looks way better than what we've bought for more money at the grocery store.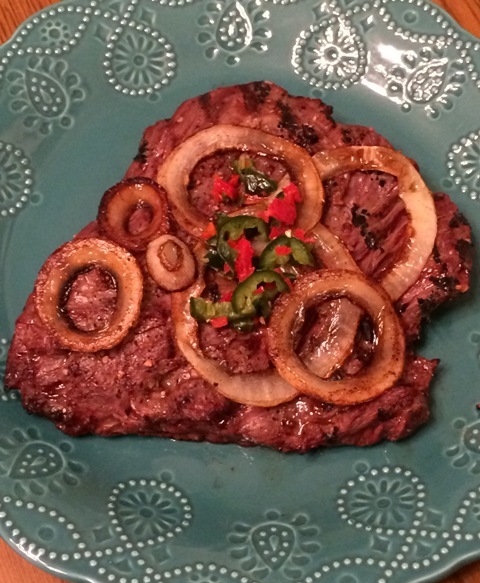 FarmFoods
allows you to shop from the comfort of your home for high quality, farm raised beef. You can purchase cuts of steak, ground beef, stew meat, hamburger patties, roasts, ribs, organs, bones for broth, or even a 16th of a cow (25 pounds). FarmFoods works closely with Humboldt Farm, CA, Siskiyou County Farm, CA, Cunningham Farm, OR, and Howard Farm, ID, to bring your family excellent beef at rock-bottom prices!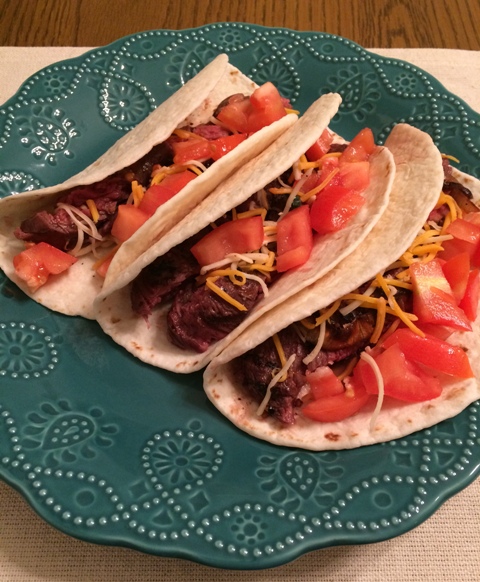 and fill your freezer with farm raised beef
Any purchase of 10+ pounds of beef gets free shipping!