Disclosure: I received product at no charge in exchange for my honest review.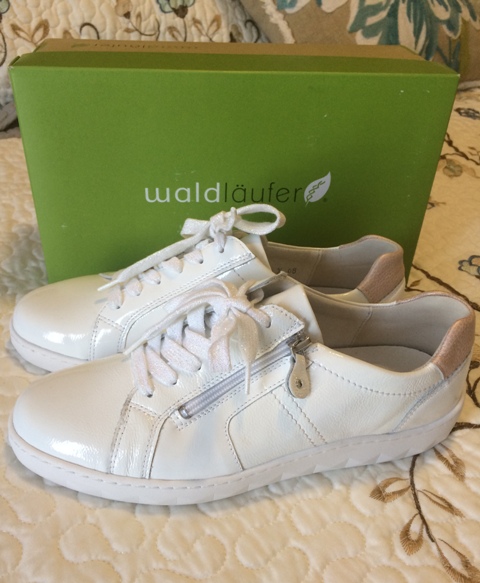 I spent much of the winter kicking around in old cowboy boots, hauling hay and for the goats, mucking the barn out, and slushing through rain and snow. We had our first snow in October and our last snow in March; that's six months with snow! I am SO glad spring is finally here!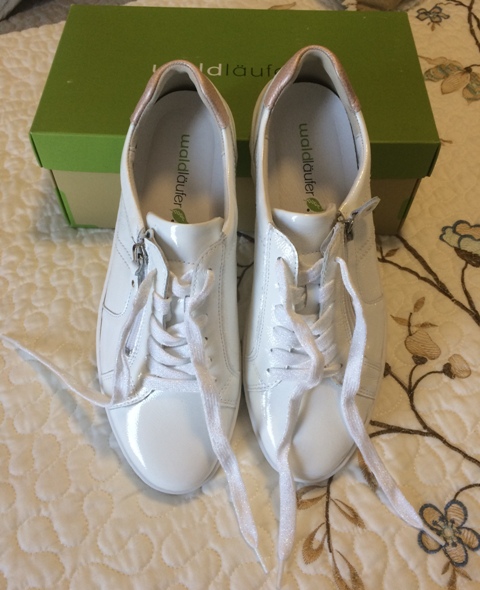 Waldlaufer sent me this absolutely adorable white and rose pink sneakers and they are prettier than the spring flowers popping up all over the property. The
Maria Herne White Patent With Rose
is a brand new walking shoe by Waldlaufer and I love them so much.
These sneakers are made in Waldlaufer's ultra light construction for a light weight, easy to wear, every day shoe. They feature a super soft cushion footbed, fashionable side zippers for easy on and off, and have a natural leather nubuck upper.
I adore the touch of rose pink at the ankle and even the shoelaces have a sparkle to them. After the many dreary winter days we've had, these bright shiny white patent shoes make me smile. The sleek shape of the shoe fits perfectly and is airy light to wear even on humid days.
Waldlaufer Shoes
are always designed with comfort in mind, using traditional craftsmanship and the latest, environmentally-friendly technology. Their shoes are always high quality, incredibly comfortable, and last me for many years!
Waldlaufer
makes shoes for both women and men, in so many styles it will make your head spin! From amazingly comfortable walking shoes and sandals, to fashion boots and work shoes, Waldlaufer pays close attention to detail and style so that your feet feel as good as they look.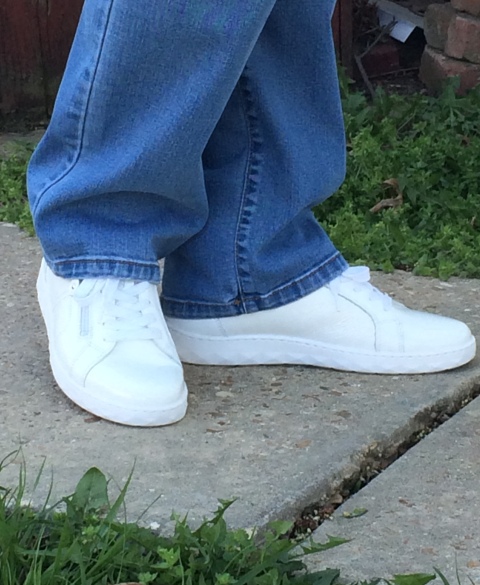 for your next pair of favorite shoes!