Disclosure: I received product at no charge in exchange for my honest review.
I have been testing out the beautiful new
Fagor LUX Electric Multi-Cooker
and I am incredibly impressed with all it can do! It's a pressure cooker, a slow cooker, a rice cooker, and a yogurt maker. It's a single small appliance that can replace four others, which means I gained back lots of room in my kitchen. Plus, it comes in beautiful colors like Champagne and Copper. It's available in 4-quart, 6-quart, or 8-quart size.
The Fagor LUX Multi-Cooker uses easy push button operation. I can slow cook on high or low, pressure cook on high or low, saute right in the cooker, plus simmer, steam, or brown foods. I can use the rice cooker buttons to make white rice, brown rice, or risotto. The yogurt maker allows me to safely pasteurize milk and incubate yogurt.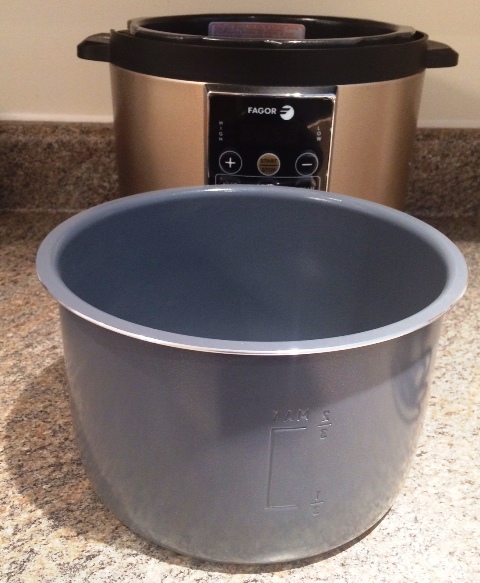 I was most surprised at the light weight of the removable cooking pot. It is PFOA and PTFE free, made of ceramic, and it's super easy to clean. There are even measuring marks on the inside of the cooking pot. The removable cooking pot is dishwasher safe, but I prefer to wash by hand, and I found it cleaned up quickly and easily.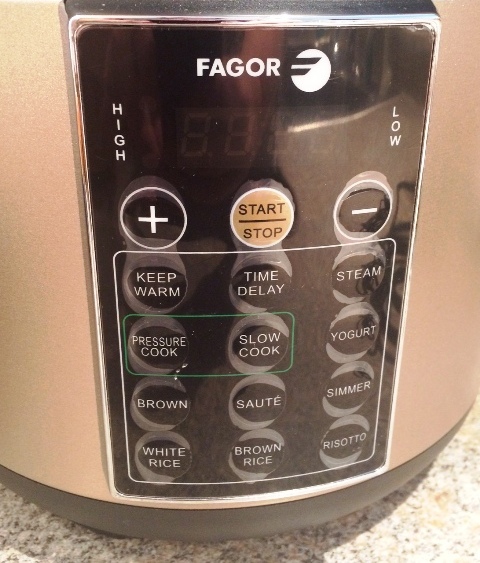 The
LUX Multi-Cooker
panel includes Plus and Minus buttons for control of cooking time, and there is even a Time Delay function for up to six hours. The lid is self-locking and will not open while there is pressure inside the cooker for safety. It also has an automatic pressure release setting. Plus the LUX Multi-Cooker automatically switches to keep warm once the cooking time is complete for up to 12 hours.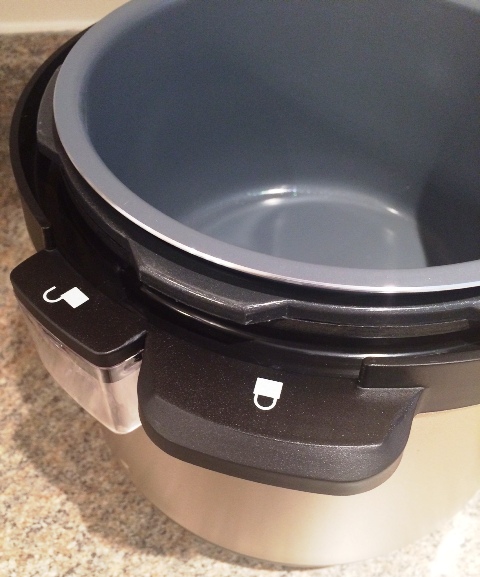 The Fagor LUX Multi-Cooker comes with a user's manual and a small recipe booklet, plus a link to download an e-recipe book with nearly 100 recipes. I've tried all the functions of the LUX Multi-Cooker and it is easily the most versatile small appliance I've ever owned.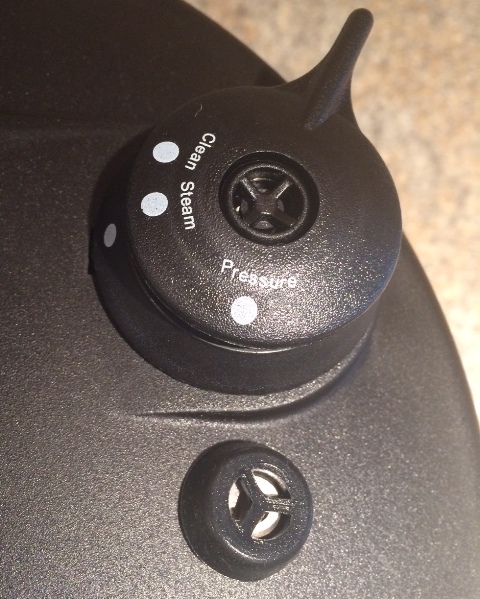 I'm serving up delicious meals like never before. Check out my mouth-watering teriyaki chicken and my savory beef and mushrooms in the photos below. Absolutely everything I've made in it has tasted incredible. I give the LUX Multi-Cooker five stars!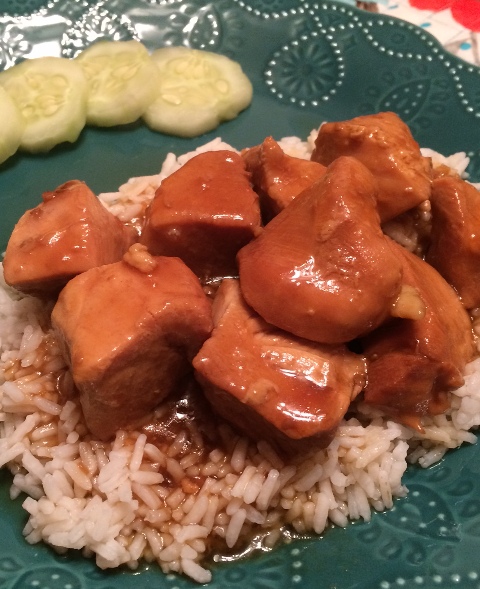 The LUX Multi-Cooker was even selected as "Best of the Test" by Good Housekeeping magazine. It was named best in its category by the illustrious publication after being put through rigorous testing alongside several competitor units.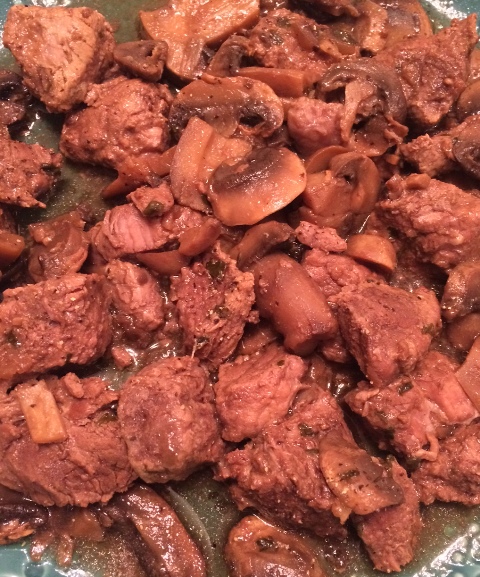 to learn more about the fabulous LUX Electric Multi-Cooker.