Disclosure: I received product at no charge in exchange for my honest review.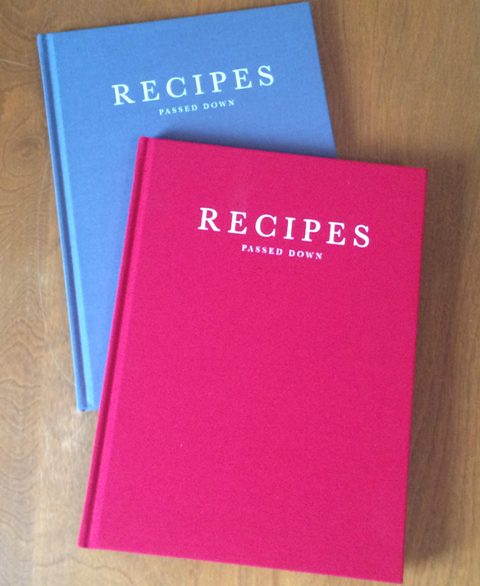 Food is more than something to fill our family's stomachs. It brings us together, in good times and bad times. It provides an opportunity for parents to teach children to learn to care for others, to learn kitchen chemistry, and to reach into the past by using recipes our grandparents used in their homes. These gorgeous recipe journals are the perfect gift idea for absolutely anyone!
Recipes Passed Down
is a book that can be gifted down through future generations and completed with the help of older generations.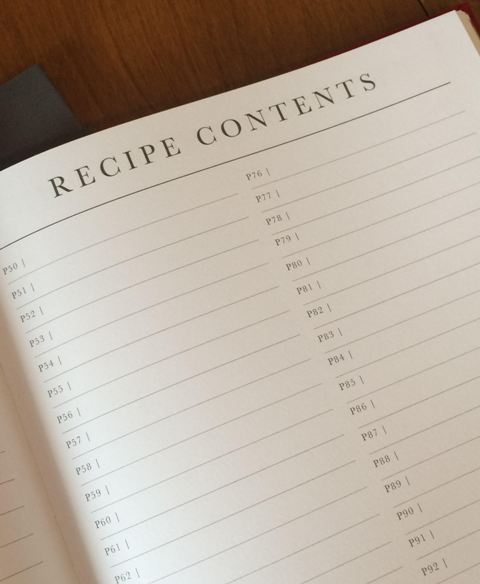 Recipes Passed Down
is beautifully made, with a linen hardcover in two color choices, featuring an embossed title, and thick stock pages that will last for generations. This heirloom book has space for 94 family recipes plus contents pages so it will always be easy to find your favorite recipes. Take a copy to your next family reunion so everyone can add a few family recipes. Send it to all your longest living ancestors so your descendants will be able to treasure not just their recipes but linger over their handwriting many years after they're gone. This is a perfect wedding gift, holiday gift, birthday gift, and Mother's day gift!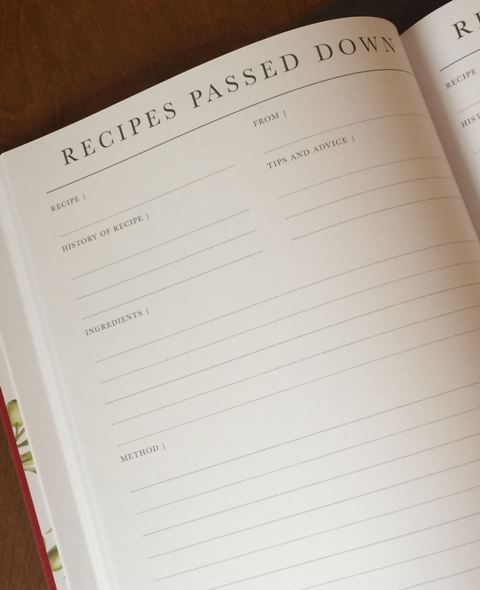 When my Nana passed away, one of the most treasured gifts I received was a copy of all of her recipes, bound together in a spiral notebook, and I hesitate to use it because I want it to last. The sturdy, museum quality of
Recipes Passed Down
is a much better way to ensure that family recipes will be treasured for future generations. Give this gorgeous book to your parents and your husband's parents for the holidays, so that your children and their children will be able to treasure them. It's the family scrapbook you never knew you needed!
and check out their collection of other journals!