Disclosure: I received product at no charge in exchange for my honest review. Post contains affiliate links.
Open-ended toys are toys that have no single specific purpose but rather allow the child to learn and play by exploring, experimenting, and discovering.
MOLUK HIX Convertible Construction Cones
is a fun set of four flexible silicone cones that convert to varying shapes and sizes.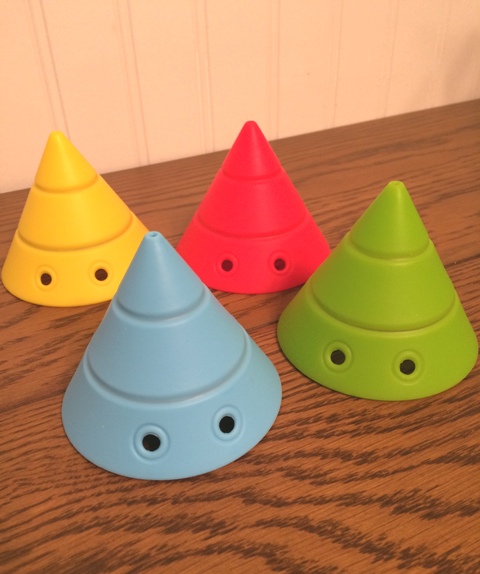 HIX is safe for all ages and you will definitely get your money's worth with a toy that can be used in unlimited ways. I borrowed two of my favorite neighborhood kids to help me review HIX and I was fascinated by how many ideas they came up with using HIX cones.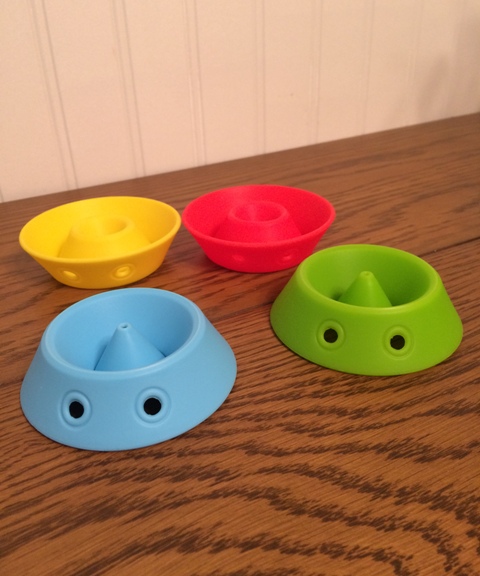 Each
HIX
cone can collapse down on itself to make different shapes. Each cone has two small circles cut into one side of the cone, which makes many of the kids' creations appear to have eyes. The kids first counted the cones, named the four colors of cones, then began manipulating them with their hands. It's a great fidget toy!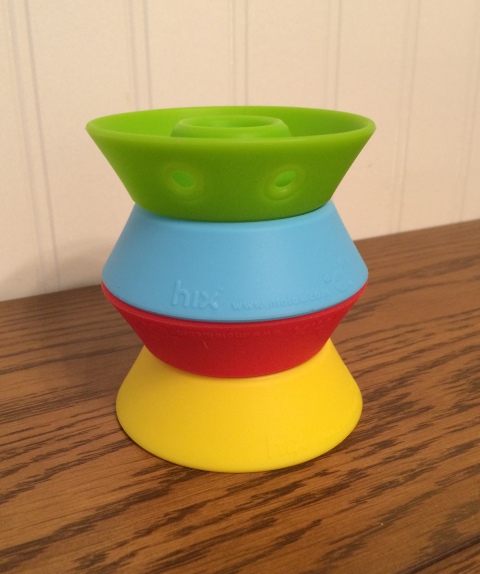 As they constructed different creations, I stood back and snapped some pictures while listening to their conversation. The kids talked about using the cones for hats, animal ears, and hills for insects. They pretended the cones were ice cream cones, water cups, and measuring cups for baking. HIX cones are soft so they won't hurt your feet if you accidentally step on them!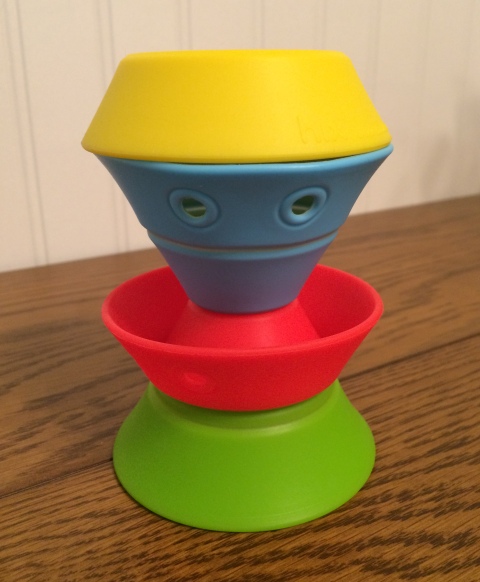 I was amazed at all the ideas a seven year old and a four year old could come up with as uses for HIX construction cones. They had so much fun deciding how to use the cones and the ideas just kept flowing once they got started. No matter what adults think kids will do with a toy, kids will almost every time surprise adults with their creativity!
HIX construction
cones are fun to manipulate, bend, fold, and scrunch. They help children grasp developmental skills like spatial ability, hand-eye coordination, fine motor skills, and of course gravity. It's like a crash course in childhood geometry! I highly recommend this toy for preschoolers and schoolagers.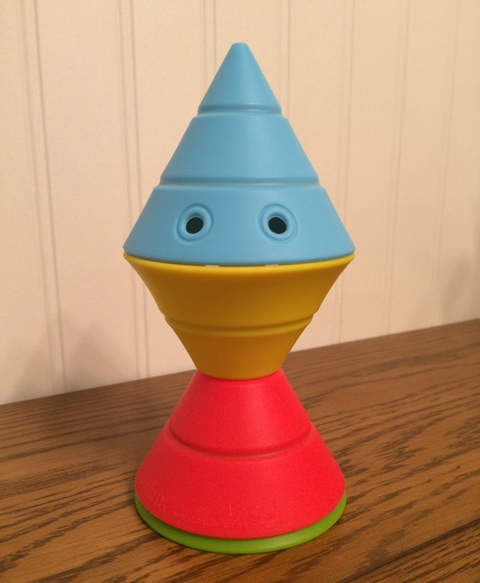 HIX is a great holiday gift idea for kids!