Disclosure: I received product at no charge in exchange for my honest review.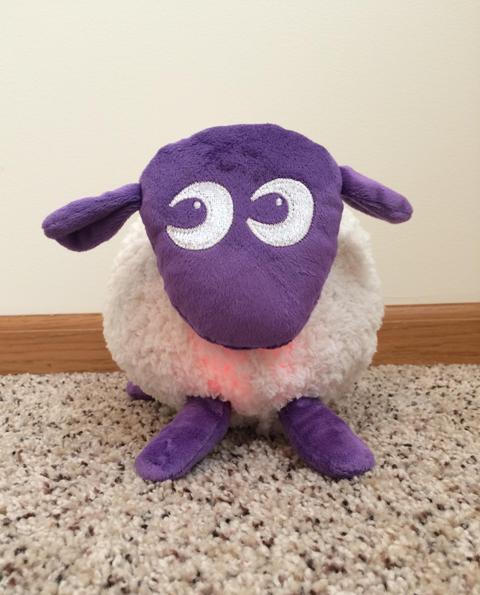 ewan the dream sheep
is the most adorable sleep aids for babies that I've ever seen. He is soft and round with big eyes shaped like crescent moons. Everything on ewan is velvety soft, from his purple face and feet to his fuzzy body. His body glows with a calming pink color and he features four soothing sounds to lull your baby to sleep.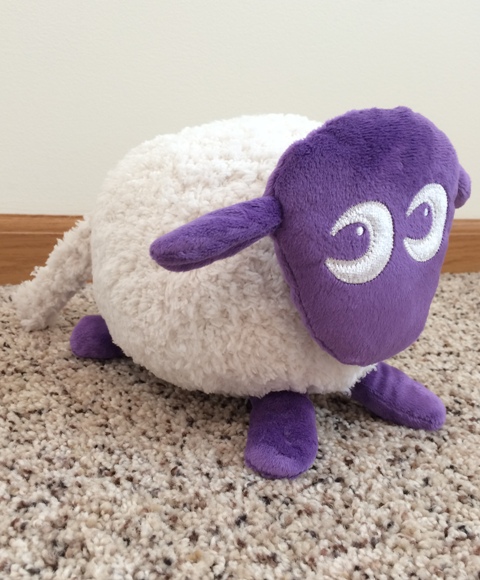 Pressing each one of ewan's four paws will provide four different soothing sounds, including heartbeat and womb sounds that are actual recordings, proven to help babies relax. ewan will soothe babies to sleep, comfort a sad toddler, and keep preschoolers from feeling lonely at bedtime.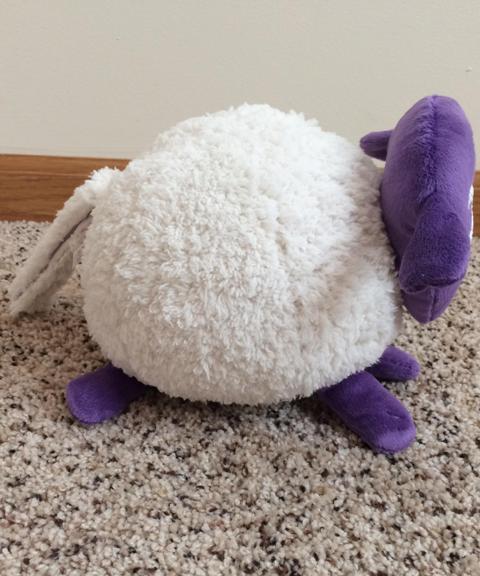 ewan's glow and sounds will run for a full 20 minutes, or you can hold any one of the feet for 5 seconds to turn ewan's features off. ewan's tail is made with velcro so he can be attached to the upper railing of an infant's crib, suspended above your baby for safety.
ewan's tail can be looped to attach the tail to strollers, baby carriers, and more so that you can take him along anytime you're on-the-go. You can purchase ewan with a purple face and feet, or gray face and feet.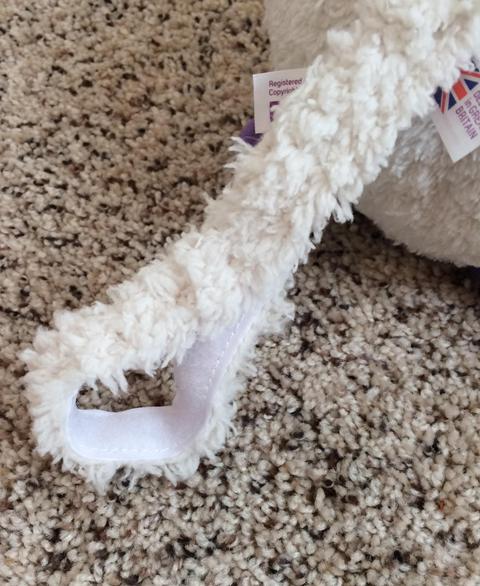 ewan the dream sheep
runs on 3 AAA batteries, which are safely tucked away in his belly, secured in a battery case that requires a small screwdriver to open. A velcro closure keeps his battery pack out of sight. On the battery pack are switches for light on/light off, normal/try me sounds, and loud/quiet volume, so parents can set options before bedtime.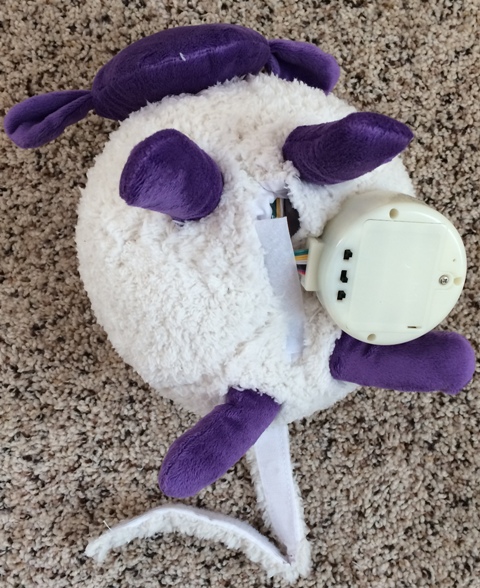 ewan the dream sheep is an absolutely wonderful product! From his adorable face to his chubby body, he charms everyone. The sounds and soft light are perfect for helping babies to calm down and sleep peacefully. I wholeheartedly recommend this product! Check out his sweet sounds and warm glow below:
Get ewan the dream sheep
at
www.ewanthedreamsheep.com