Disclosure: I received product at no charge in exchange for my honest review.
Who's up for a December QVC Challenge? This month I was challenged to decorate a
holiday wreath
. A wreath is one of my favorite Christmas decorations. It's said to symbolize strength and we all need that to get through the holiday rush!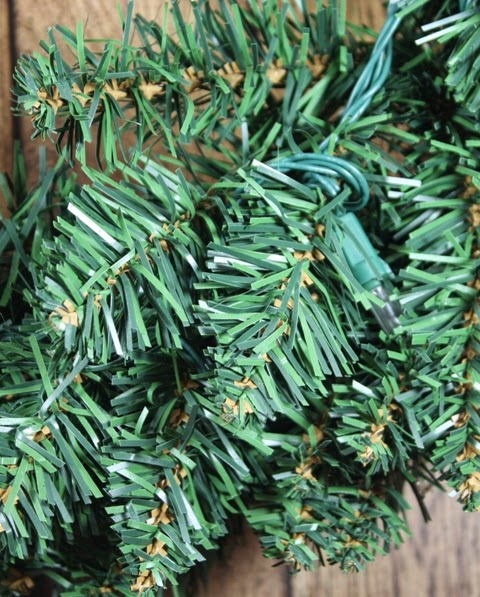 QVC sent me this beautiful green
24-inch wreath
designed by Ellen DeGeneres. The wreath features 180 PVC evergreen tips and 40 soft-color LED lights. The lights have clear, multicolor, and gentle morph functions so you can choose how to light up your wreath.
The wreath lights operate on batteries, so you can hang your wreath anywhere. This wreath also has a timer function, where the lights are lit for 6 hours, then off for 18 hours. Do you have a preference between white lights and colored lights?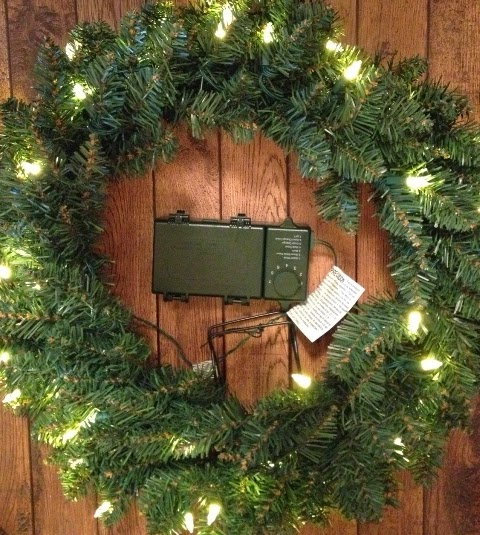 I love a wreath that comes without decorations, so it can be personalized to fit the family in whose house it hangs. Most families add bows, pine cones, ornaments, and flora for a more traditional and nostalgic look, which is the look I usually prefer.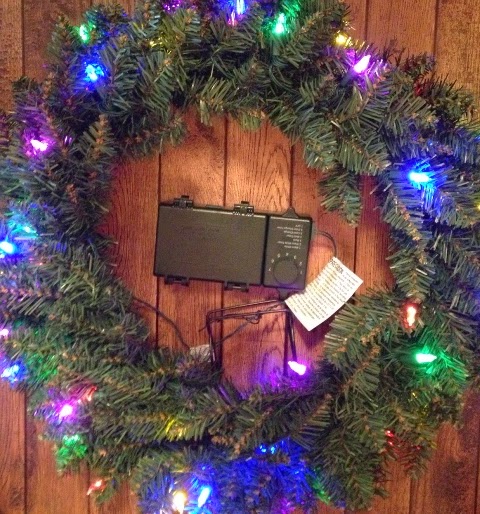 But there are so many ways to personalize a wreath! Love to bake? Add a few kitchen utensils tied with a ribbon. Love to build things? Add a wrench and a screwdriver to your wreath. Do you teach? Add a red apple ornament and some alphabet blocks to the wreath. Or you can choose a theme and add decorations that represents a children's animated movie, your dog's breed, or your favorite hobby.
I chose to decorate mine with poinsettia flowers and a big red ribbon. It looks different depending on whether I'm using the white lights or the multicolor lights, so I like to leave it on the morph function so that it fades back and forth between the two. I love this wreath because it's just the right size for a door...not too big and not too small. The battery-saving timer lets me light up my doorway from dinner time until bed time. It's a beautiful, high-quality wreath!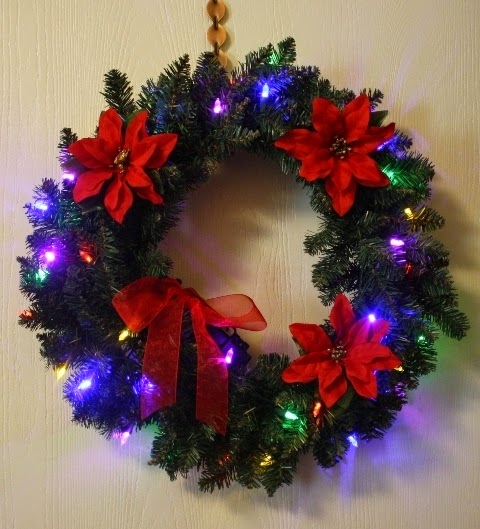 What will you put on your holiday wreath? Get your 24" Prelit Wreath by Ellen DeGeneres
HERE
! Want more ideas? Jill Bauer, QVC's Home-Savvy Hostess, hosts the network's popular show, "
You're Home with Jill
®" and provides fans with simple solutions for their busy lives through innovative products, a library of stress-free DIY projects, and crowd-pleasing recipes. Fans can
connect with Jill
on Facebook, Twitter, Pinterest, and Instagram @jillbauerqvc.