Disclosure: I received product at no charge in exchange for my honest review.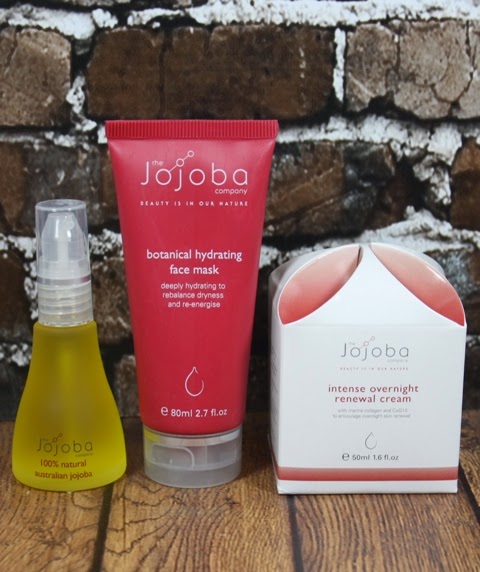 Oh for the days when my skin was beautiful simply because of my youth. Now that youth has escaped me, I rely on seeking out the best products to bring back that glow.
Jojoba Company Australia
beauty products are made with 100% natural Australian jojoba that is grown and harvested on their own farms in New South Wales. Jojoba is often mistaken for an oil, when actually it's a wax ester, a key component in healthy, young human skin. Since skin recognizes jojoba as its own, it allows it to absorb deeply for greater hydrating benefits. For me, this translates to softer, smoother, younger-looking skin.
I received three products from Jojoba Company Australia, the first of which is the Botanical Hydrating
Face Mask
. Combining jojoba with ivory clay, green tea, marine collagen, gingko biloba, and silk amino acids gives this product a rich consistency that smooths onto skin easily. It contains no harmful detergents, no mineral oil, no sodium lauryl sulfate, and contains no animal products. I left it on my face for about 20 minutes before rinsing and was amazed at how much it really hydrated my skin. It's like getting a spa facial in the comfort of my home (and for a fraction of the price)!
The Intense Overnight Renewal Cream is for all skin types. It combines jojoba with CoQ10 an antioxidant, marine collagen, beta glucan which stimulates my skin's own collagen production, vitamins A and E, wild yam, hyaluronic acid for skin plumping, and argan oil. This product is 97% natural and helps to restore skin while the body is at rest. I rarely use night creams, so this product made a big difference in my skin in just one night. It's my favorite of the three products I received.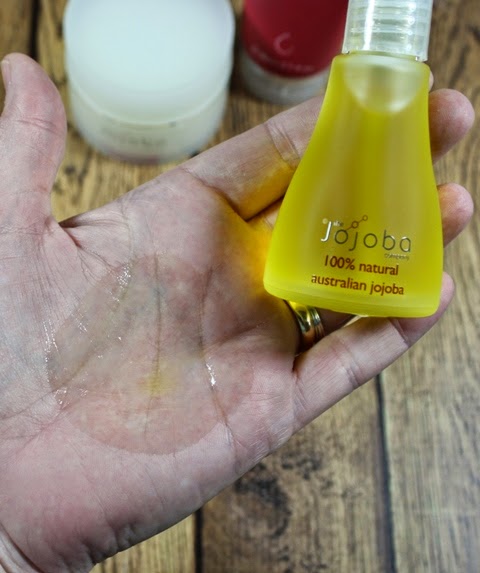 The bottle of 100% Natural Australian
Jojoba
is a multi-use product and one of their best sellers. The variety of uses for this product is incredible. It works as a natural face moisturizer, body moisturizer, skin soother, makeup remover, hair conditioner, scalp conditioner, a hand and cuticle conditioner, and even helps to smooth lines, wrinkles, and stretch marks. I've been using it on my hair by putting a few drops in my hands, rubbing it all over them, then running my hands through my hair. I have curly, flyaway hair and this product has helped to smooth out my frizzies. I've also been using it at night all over my feet, since this time of year is when I start showing my feet again in public. It's softened up my toenail cuticles and really smoothed out the rough spots around my heels. These products are all excellent quality and would make a wonderful Mother's Day gift!
Visit
www.thejojobacompany.com
for more information and shop online for these beauty products at
www.stpwellness.com
!