Disclosure: I received product at no charge in exchange for my honest review.
Calamityware is fine porcelain with a delightful surprise! From afar, these
Omnivore Bowls
look like something that you might find in a museum, but once you take a closer look at the design you realize these bowls feature fun and funky designs.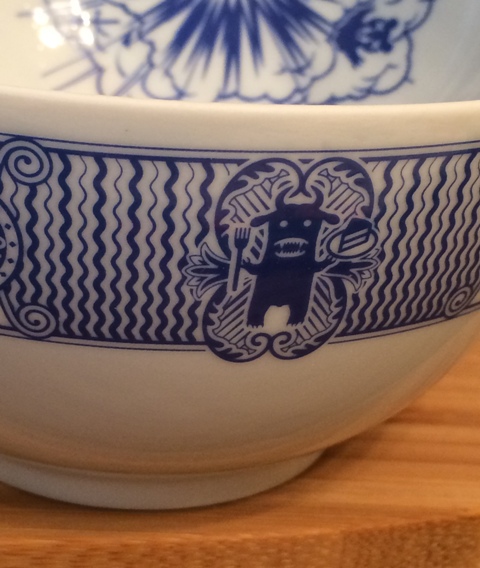 Serve up an Easter feast to remember with Calamityware and set your table with a whimsical and clever spin on the traditional-looking porcelain servingware, unexpectedly decorated with scenes of mysterious omnivores worked into the design.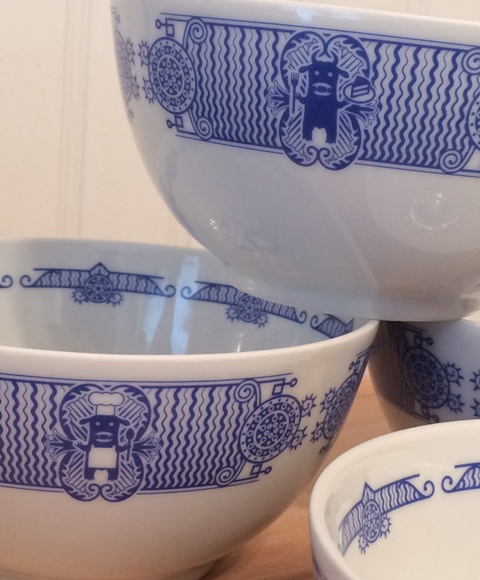 This set of four identical bowls are deliciously deep for cereal, chili, ice cream, snacks, and your favorite soup. Each Omnivore Bowl is 5.75" diameter at the top and stands 3" high. The Omnivore Bowl can hold more than 2 cups with plenty of room for sloshing.
Omnivore Bowls
even have a surprise in the bottom of the bowl - a design of the explosive calamity that results if one eats EVERYTHING. Adults and kids will both love this lighter side of mealtimes. Porcelain is as durable as it is delicate, plus Calamityware is disherwasher safe and microwave safe.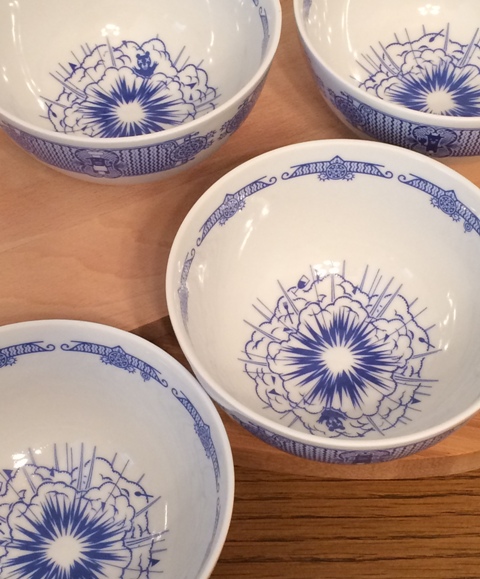 Calamityware is produced at the award-winning Kristoff porcelain workshop in Poland using the in-glaze decoration process, where the image is slightly melted into the surface like the fine porcelain you see in museums. These Don Moyer designs will add personality to your table!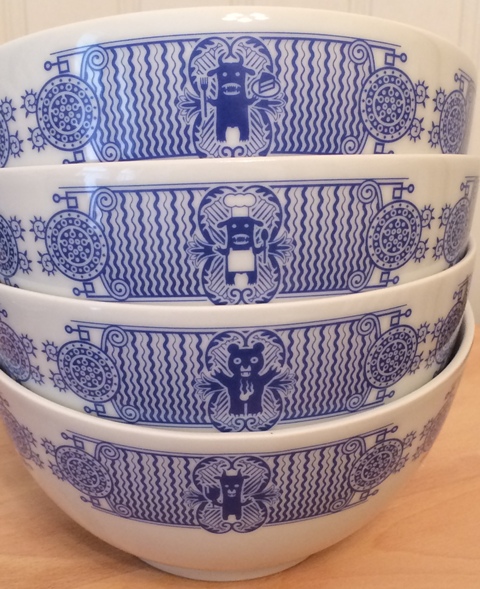 I love my Calamityware
Omnivore Bowls
! They are very high quality with a solid weight, stack beautifully for easy storage between meals, and are gorgeous enough to put on any display shelf. Choose from Calamityware bowls, plates, mugs, and more for an Easter meal to remember!