Disclosure: I received samples at no charge in exchange for my review.
Chef Michael of Chuao Chocolatier, an internationally award-winning
chocolate
company known for blending unique flavors, has created four amazing new bars that will melt in your mouth. After absolutely no arm twisting, I agreed to review these chocolate bars, all in the name of great sacrifice for you, my readers. I waited impatiently by the front door for the delivery of Oh My S'mores!, Ooh Ahh Almond, Sweet and Salty, and Pretzel Toffee Twirl bars. I was not disappointed.
The Chuao Sweet and Salty Bar is a touch of sea salt swirled in creamy milk chocolate. Each bar is 2.8oz of pure deliciousness. This might be my favorite flavor. Treat your dad for Father's Day since he's probably tired of ties and wallets.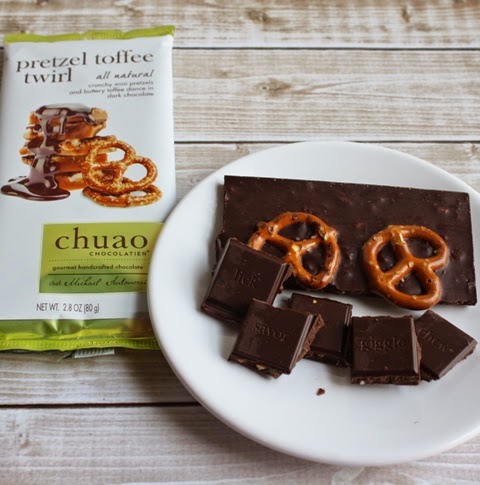 The Chuao Pretzel Toffee Twirl Bar has crunchy mini pretzels and buttery toffee dancing together in dark chocolate. Each bar is handcrafted with ethically sourced cacao, all natural, and gluten free ingredients. This might be my favorite flavor.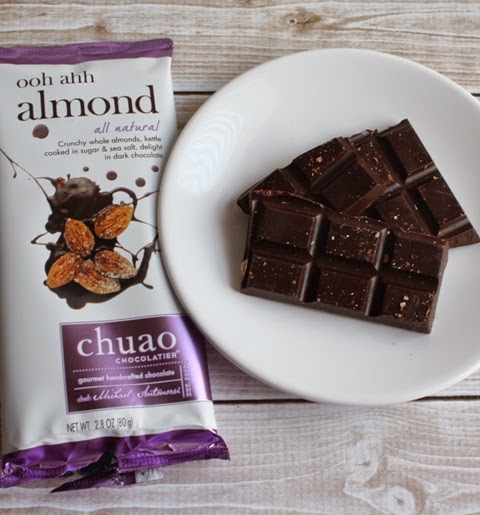 The Chuao Ohh Ahh Almond Bar features crunchy whole almonds combined with mouth-watering dark chocolate, and is kettle cooked in sugar and sea salt. This might be my favorite flavor. Perhaps your graduate needs a few of these for inspiration to take on the world.
The Chuao Oh My S'Mores Bar combines mini marshmallows, crushed honey graham crackers, and dreamy milk chocolate. No bonfire is required to enjoy this special treat. This might be my favorite flavor. I'll have to make the final decision after I also try out their Maple Bacon Bar, Salted Chocolate Crunch Bar, Pop Corn Pop Bar, Potato Chip Bar, and the other half-dozen amazing flavors. Order today and don't miss their money-saving sale!