Disclosure: I received product at no charge in exchange for my honest review.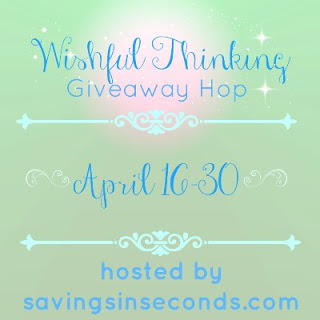 Welcome to the Wishful Thinking Giveaway Hop
After you enter my giveaway, hop around the blogger list below,
and enter to win fabulous prizes on every blog.
Be sure to stop by and enter the Grand Prize giveaway
for a chance to win a
$50 Lily Nily gift card.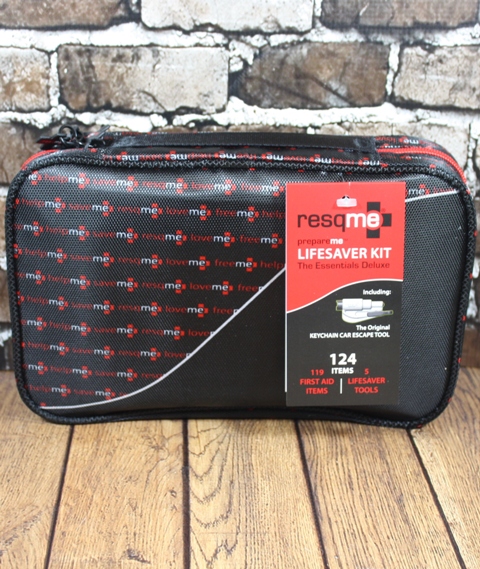 It's just wishful thinking that no emergencies will ever happen to you or your family. Resqme has created a superior line of lifesaver kits so that you can be prepared when every second counts. More than a simple first aid kit, the Resqme Essentials Deluxe Kit comes with 124 high quality items, including
first aid items
and lifesaver tools.
This compact kit comes in a 100% polyester zipper bag that is durable, washable, and mildew resistant. It easily fits into the glove compartment of my car. In the outside pocket there is even a first aid guide and emergency contact card.
Inside the kit there are two large zippered pouches packed full of supplies. The pouches attach to the inside of the kit with velcro and the pouches have inner divider sections to keep all the supplies organized. Smaller supplies are encased in plastic flip-top boxes.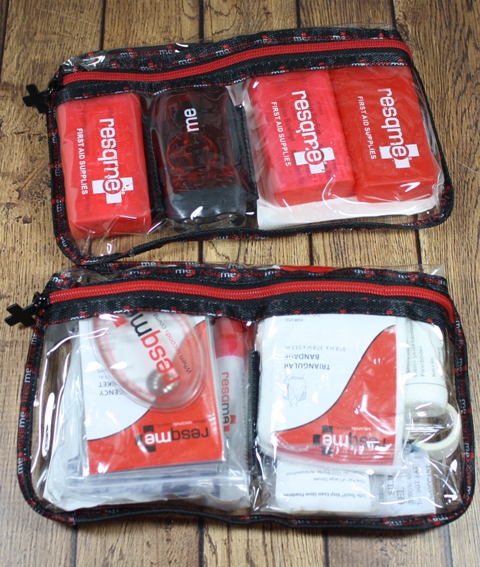 There are 124 items in the Resqme Essentials Deluxe Kit, including the Resqme
Car Escape Tool
, a 2-in-1 safety and survival tool that allows you to cut a jammed seatbelt and break a side window in your car. There's also a flashlight, emergency whistle, reusable handwarmer, and an emergency blanket.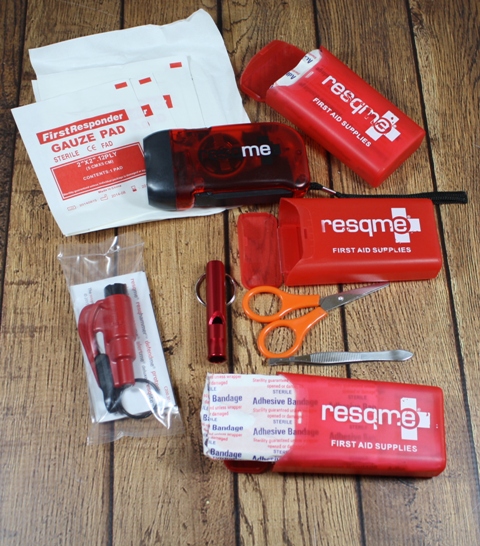 The Resqme Essentials Deluxe Kit includes 119 first aid items, including bandages of various sizes, gauze pads and a gauze roll, a roll of tape, tweezers, scissors, vinyl gloves, tissues, butterfly closures, sanitizer spray, safety pins, instant ice pack, and more.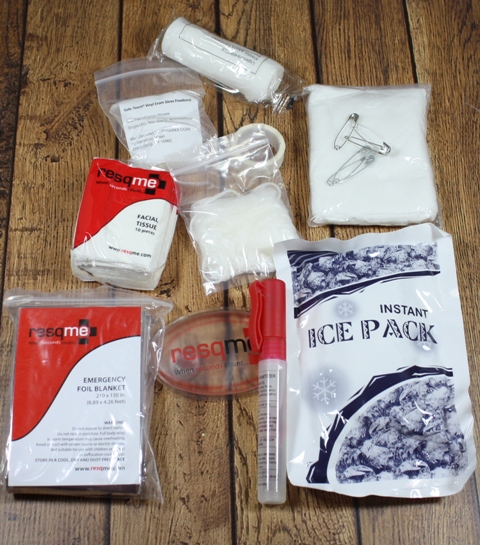 Don't rely on wishful thinking when it comes to protecting your family! Be prepared with the Resqme Essentials Deluxe Kit. With all of the dangers in our daily lives, it's so much better to have all these essentials within arms reach than to panic because you're not ready for whatever life throws at you.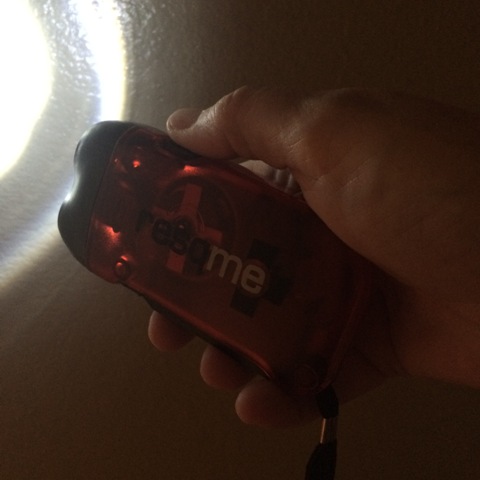 Visit
www.resqme.com
to check out their exclusive line of products that will help prepare you, protect you, alert you, and defend you and your family. Make safety your number one priority and add a Resqme Essentials Deluxe Kit to your car, your backpack, and even the diaper bag!