Disclosure: I received product at no charge in exchange for my honest review.
It's that time of the month! No, not that time. It's time for my monthly Paper Pumpkin
craft kit
! I get so excited when I see that little orange box sitting on my doormat out front. This month's kit is the "Love You A Lot" kit and it's filled with everything I need to create eight beautiful cards.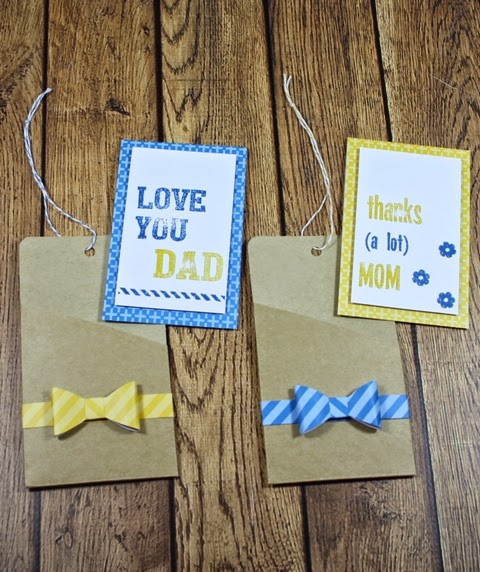 Paper Pumpkin
is a monthly craft subscription and I've received so many wonderful project kits to complete over the past months. Each kit comes with all the supplies needed to finish the project, except for maybe your scissors.
The "Love You A Lot" kit includes a photopolymer stamp set, two different colors of
Stampin' Up
! ink pads, 8 cards in 2 colors, 8 white cardstock pieces, 2 sheets of ready-to-assemble paper bows, 8 kraft pockets, two colors of baker's twine, 50 adhesive dots, and 50 adhesive 3D foam dots.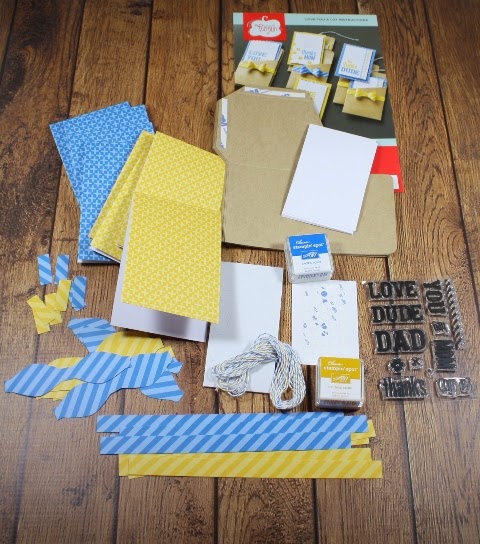 Paper Pumpkin craft kits always come with an instructional pamphlet that shows step by step instructions (with photos) on how to do each project. They even have online videos of each project if you prefer to watch someone else do it.
I first started my project by laying out all the pieces and punching out the bow papers. The kraft pockets were so easy to create - just fold and peel the adhesive strip off to secure them. Then I strung the baker's twine through the pre-punched holes at the top of each pocket.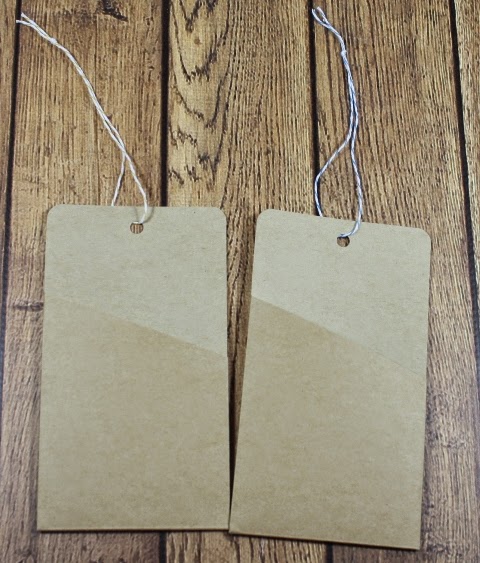 At first I was intimidated at the thought of making a bow, but Paper Pumpkin makes it so easy! I took one of the bow papers and wrapped each side around my finger to curve the paper (making sure not to crease the folds) and then secured the edges in back with the little adhesive dots.
Then I took one of the small bands and wrapped it around the center of each bow, tacking the band in the back with the adhesive dots. I have never, ever made such a perfect bow. (I see I'm also overdue for a manicure!)
Next, I took the long bands and wrapped them around the pockets, attaching them in back with more little adhesive dots. I'm always amazed at the quality of Paper Pumpkin supplies. Stampin' Up! is the parent company, so I know I'm getting great stuff!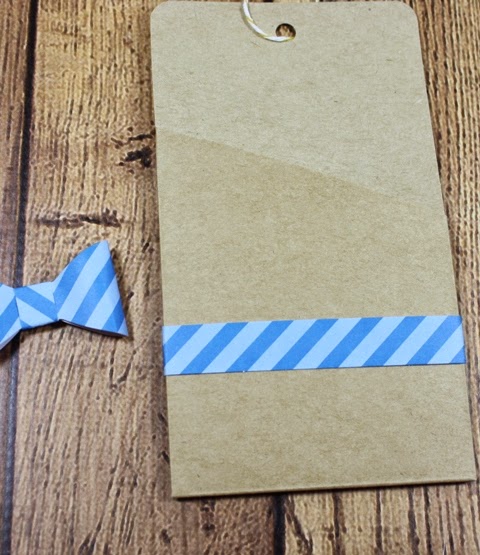 Once all the pockets were wrapped with bands, I used the foam adhesives to attach each bow on top of the bands. I love to make three-dimensional projects! Over the months, I've learned to keep the little orange shipping box nearby - it works as a handy trash can and I don't end up with little pieces on the carpet.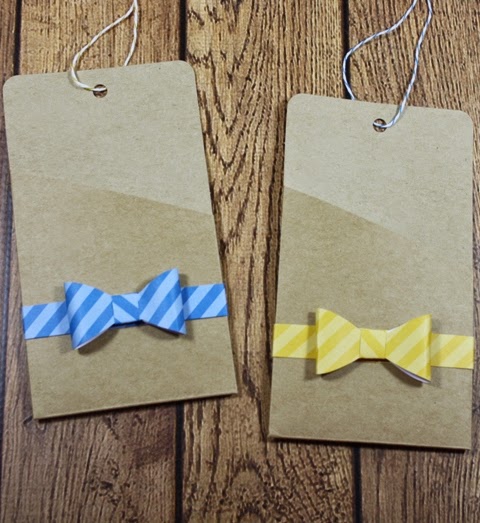 After finishing up the pockets, I set up for the stamping part of the project. The cardboard piece that comes in each kit works as a great background so I don't get ink on my table. Each photopolymer stamp peels easily off the clear plastic sheet and can be stored back on it after use.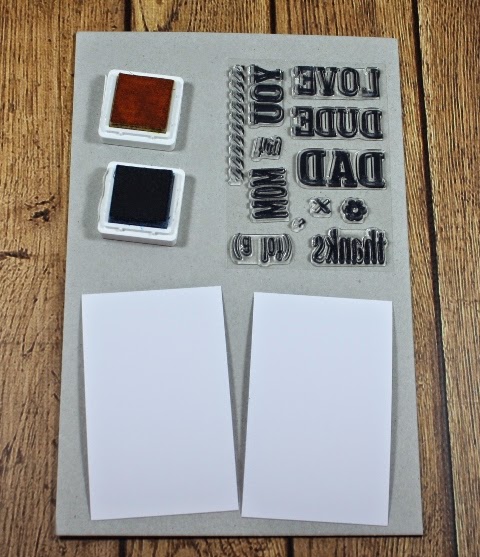 I put each stamp on a block then stamp the little inkpad on top of the upward facing stamp so I can see when the stamp is fully inked. Then I just firmly pressed it on the little cardstock pieces to make different cards for different occasions.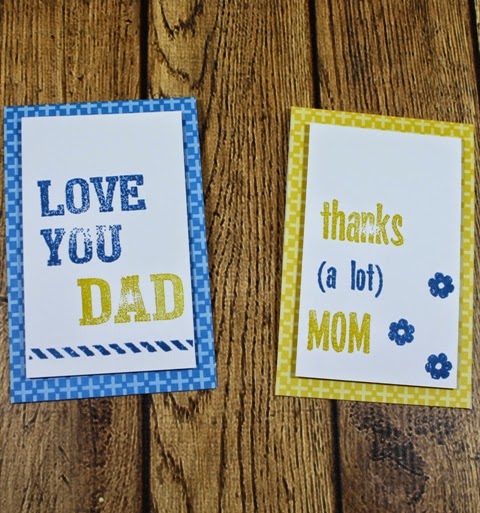 The stamped pieces dried quickly and I attached them to the folded colored cards and wrote little notes inside. Then I tucked them into the pockets and they are ready to give! The entire project took me about thirty minutes from start to finish. I am so pleased with them!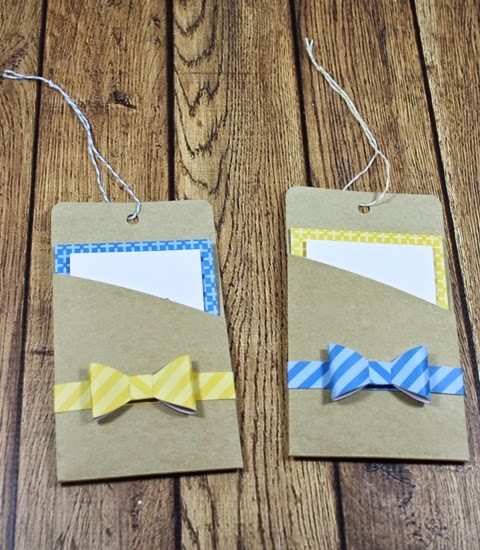 You, too, can experience the joy of receiving a Paper Pumpkin box every month! Just sign up for your Paper Pumpkin monthly subscription
HERE
. You can also follow them on
Pinterest
for fun craft ideas. Be sure to enter below to win!
Win the Paper Pumpkin "Love You A Lot" kit!
To enter, just fill in the giveaway form below. Open to US residents, ages 18 and older. Giveaway ends at midnight on 5/31/2015. Good luck! I hope you win!
Enter my other giveaways
HERE
.
Follow me on Facebook
HERE
.
Share this post with the social media buttons below!