While you're finished exploring the
Honolulu Zoo
, just down the road a bit you can visit the
Waikiki Aquarium
. Located at the south end of Waikiki Beach, the aquarium will give you some cool respite from the warm Hawaii sunshine. They are open from 9:00am-4:30pm daily.
Walking through the aquarium gave me an incredible sense of serenity. I watched the anemones and sea urchins wave their many tiny "arms" in the water like they were directing some great symphony. The colorful fishes darted back and forth inside the tanks as though they were in an animated conversation about finding Nemo.
I was captivated by the jellyfish and the rhythmic way they moved through the salty water. I could have stood there and watched them for days. The seahorses galloped through their little aquariums like they were on a racetrack, then wrapped their tiny tails around a plant to float and rest. I also saw corals, sea stars, shrimp, sharks, eels, starfish, and so much more!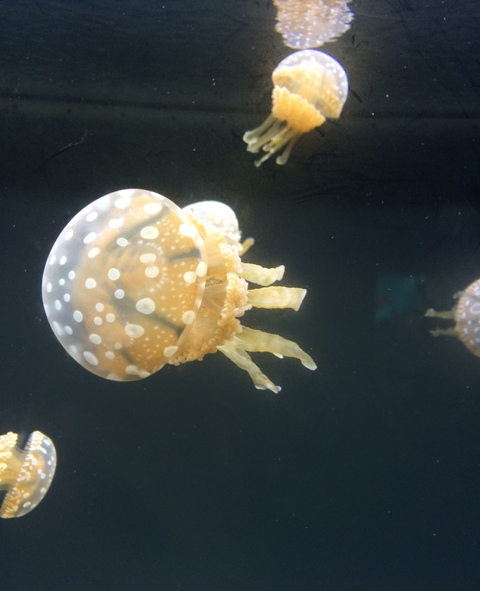 Just outside, we saw the monk seals swim quickly and gracefully throughout their large tanks, then they clumsily dragged their heavy rubbery bodies up onto the rocks to greet the aquarium staff for their lunch. I didn't see any green sea turtles on the day we were there, but their brochure says they do have some of them. Maybe I'll be able see them the next time I go, or maybe even on the Hawaii beaches when they come up to sun on the sand!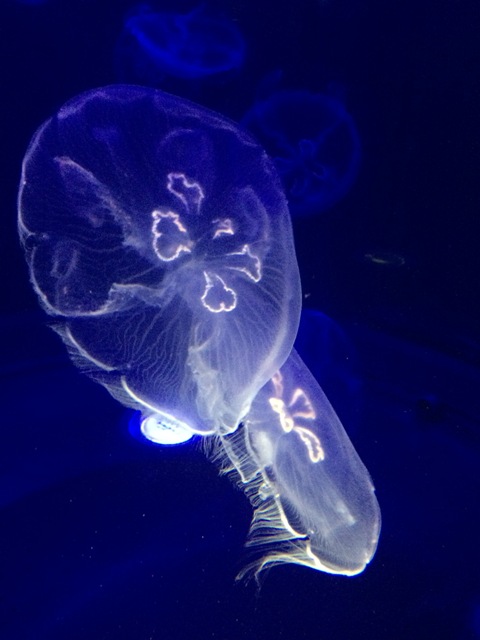 The Waikiki Aquarium is amazing. There is plenty of written information about the creatures of the ocean near the aquarium tanks, and also the opportunity to use their audio tour equipment. It's a great way to get the family out of the sun for a few hours and learn about some of the most unusual creatures surrounding this beautiful island!
If you have plans to swim in the ocean around Hawaii, be sure to check their
Box Jellyfish Calendar
, because you'll need to stay out of the waters a few days each month!
Click
HERE
to see what else to do in Hawaii!