Disclosure: I received product at no charge in exchange for my honest review. Post contains affiliate link.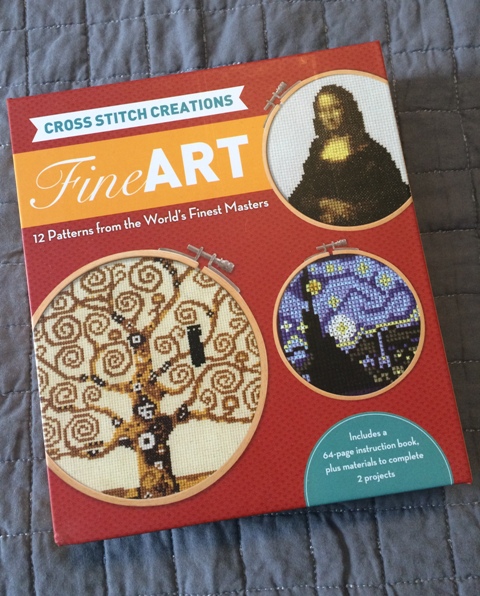 Take your crafting to masterpiece level with this crafting kit of 12 patterns and materials for two complete projects. This amazing kit by John Lohman and Rhys Turton is a great gift idea for anyone who loves needle crafts.
Cross Stitch Creations: Fine Art
is also excellent place for beginners to start, with its full color instruction book filled with tips and techniques.
The 64 page book features some of the world's most beloved and most recognizable works of art, including Mona Lisa and Starry Night. Practice your cross stitching with the fabric and embroidery thread included in the kit, then start adding your masterpieces to your throw pillows, tote bags, and clothing. Pick up a kit for your office gift exchange, your favorite grandma, and your sister.
In this time of technology, we need to be cautious that we do not lose the skill and art of crafting with our hands. I love the idea of giving
craft kits
to young girls and boys so they can learn basic sewing skills and maybe even discover they have an incredible talent for creating art. Cross Stitch Creations: Fine Art is the perfect quiet time activity or rainy day project that builds focus and creativity.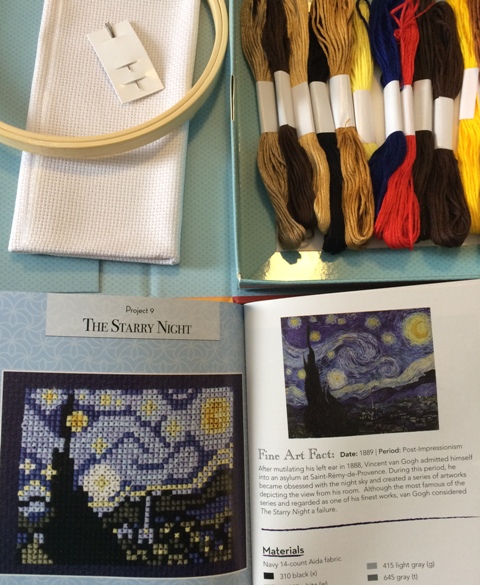 Order Cross Stitch Creations: Fine Art