Disclosure: I received product at no charge in exchange for my honest review.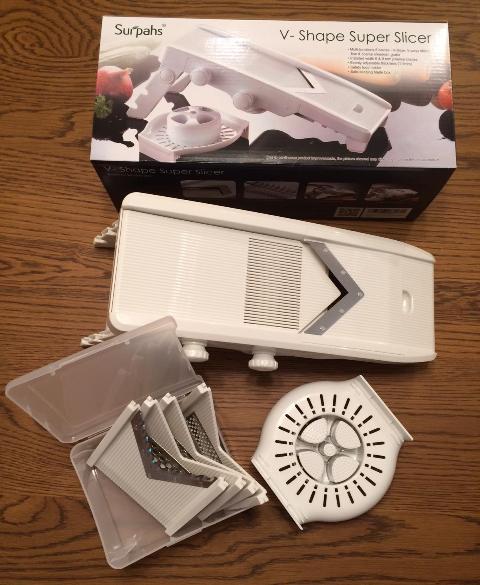 Surpahs V-Blade Mandoline Adjustable Slicer
is a 5-in-1 slicer with blades for a julienne slicer, waffle cut slicer, grater, coarse shredder, and fine shredder. It comes with a storage box for the blades and a hand guard that holds food in place for slicing.
The V Blade design slices, grates, and shreds. Knob-controlled slicer allows easy adjustment for slicing thickness from 1-9mm - from paper thin to thick. These professional grade blades are 420-grade surgical stainless steel.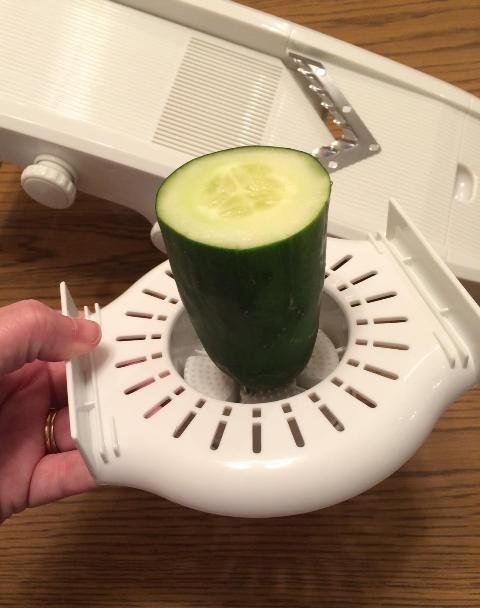 The
Surpahs V-Blade Mandoline Adjustable Slicer
cuts preparation time and provides consistent results. Its design allows for slicing on the countertop, a cutting board, or even over a bowl. It cleans up easily by hand and folds flat for storage. It comes with a lifetime warranty.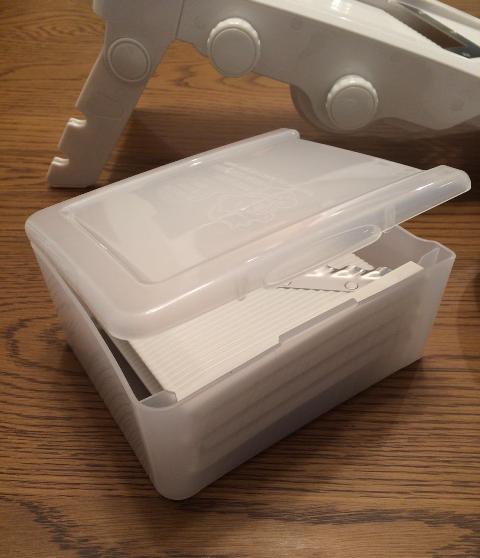 Slice cucumbers, potatoes, tomatoes, carrots, zucchini, pears, apples, and citrus garnish. Grate cheese, ginger, nutmeg, and chocolate. Shred cabbage, carrots, and vegetables for salad. Use more fresh sliced veggies in your favorite foods! Make salad toppings, pizza toppings, onion rings, French fries, potato chips, vegetable pasta, coleslaw, zucchini bread. Kids love julienned vegetables!
I found the Surpahs V-Blade Mandoline Adjustable Slicer easy to use, easy to clean, and easy to store. I even actually chose more fresh vegetables and fruits at the store when I went grocery shopping than I usually do, and prepared more of them for my family because it was so easy to do.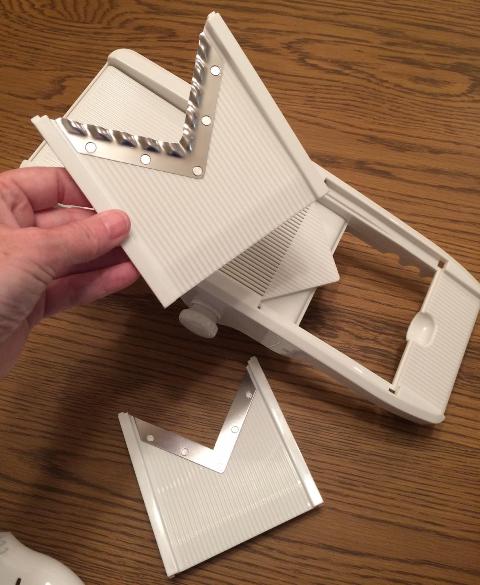 I prefer the Surpahs Slicer over the bulky food processor that I was using, because the food processor takes about 20 minutes to clean properly and has to be completely disassembled for cleaning. I love the ease of changing out the blades and my favorite blade is the waffle cut. Get yours today!