Disclosure: I received product at no charge in exchange for my honest review.
Our little farmhouse is located in a small Kansas town of just 265 people. It seems everyone knows everyone. We moved in right before the cold of winter set in, so we've only met a couple of our neighbors. We've been working on inside renovations all winter and I'm loving putting together our decor, one piece at a time. It's finally warming up enough to give our outdoor decor some attention and I found the perfect piece to hang in the front window of our enclosed porch - a personalized sign from
GiftedOcccasion.com
.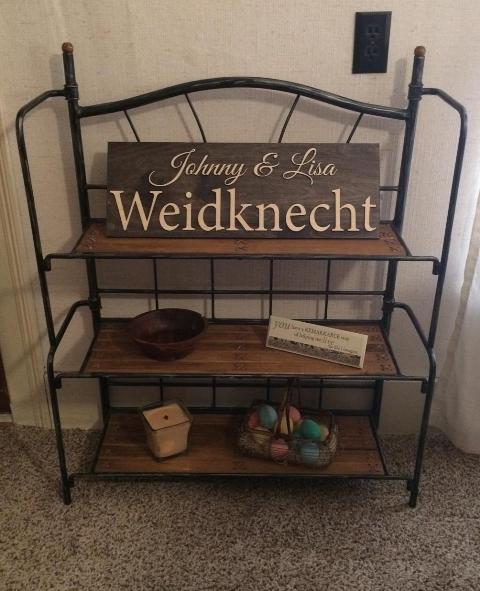 This beautiful personalized sign is very unique, with 3D cut letters from birch wood, attached to a gorgeous piece of maple wood that is stained with a dark walnut.
GiftedOccasion.com
lets you choose the sign design and the fonts for your personalized sign, and you can even add dates and other information.
I am so delighted with my
personalized sign
. It's the perfect way to let everyone in town know who bought Shorty's house. I decided to craft a braided twine hanger for my personalized sign, to give it a farmhouse decor feel. I cut eight pieces of twine and one piece of picture wire, all the same length, so that I could braid with threads of three, giving it strength.
We drilled two holes in the upper corners of our personalized sign, then threaded the braided twine through the holes from the back, to tie each end in a single knot on the front of the sign. Then we mounted a c-hook to the top of the wood window frame inside, so that the sign is evenly framed out by the window next to the front door.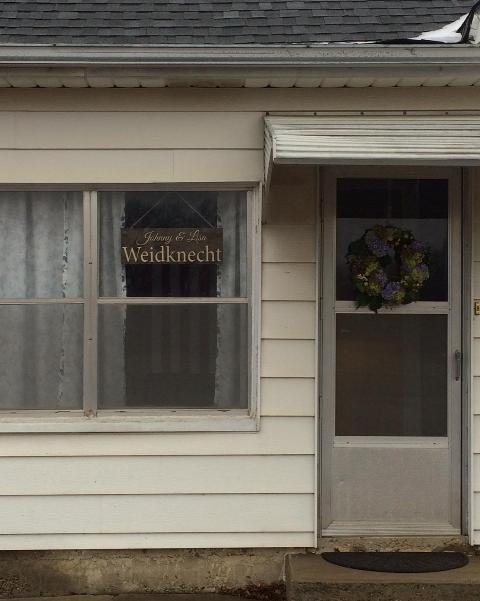 The contrast of the unfinished birch wood against the dark walnut stained maple wood makes this sign easily seen from the gravel road in front of our house. I am absolutely thrilled with the way it looks and think it fits in perfectly with my farmhouse decor. Check out
GiftedOccasion.com
for personalized signs for your home, whether it's a farmhouse or an urban loft!