Disclosure: I received product at no charge in exchange for my honest review.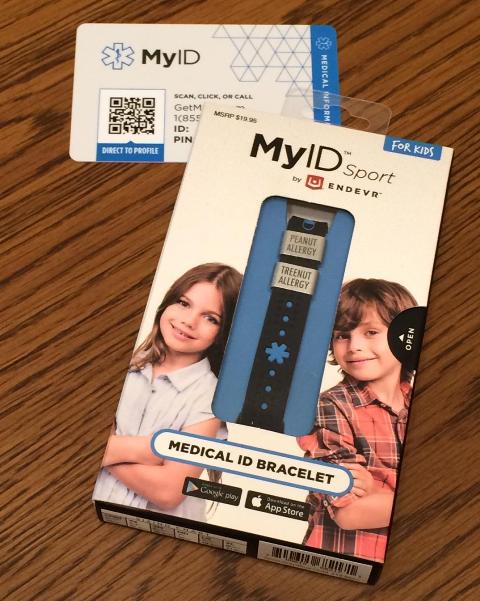 Many of us have some kind of medical condition, whether it's a life threatening allergy, a chronic disease, or just a need to carry around a list of medications you're currently taking. I have a thyroid condition and an allergy to medication with codeine.
MyID
is the easiest way to access, store, and manage your health information. Your profile can be accessed anytime, anywhere via MyID Products such as bracelets, sticker kits, and mobile apps. I recently received the MyID Medical ID Sport Bracelet for Kids along with two of the MyID Sliders for my foster child that has an allergy to peanuts and tree nuts. It's such a severe allergy that it requires us to carry an epipen everywhere. The MyID Sport Medical ID Bracelet is the perfect way to alert others to these allergies, especially when he is at school and I'm not around to be his voice!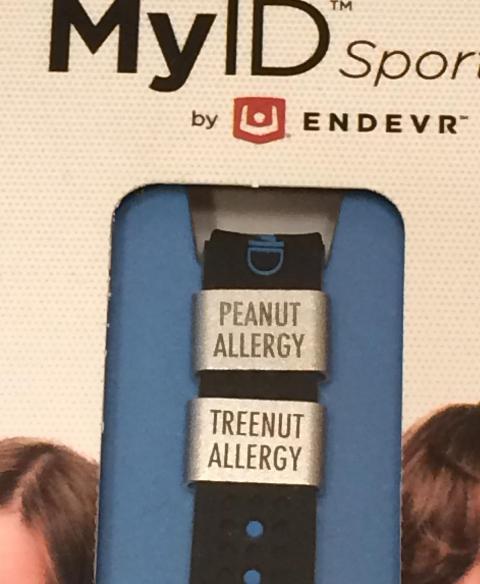 The
MyID Sport
is made from lightweight and comfortable medical grade silicone. The Sport is available in a variety of colors to match your unique personality and style. The child sizes are available in the following colors: Gray/Blue, Black/Pink, Gray/Yellow, and Salmon/White. It also comes in sizes for adults and is ideal for an active lifestyle. It's 100% waterproof and comes with a lifetime warranty. There are other bracelet styles to choose from too! You also get a free online profile (no subscription required) plus a free iOS and Android app.
Every
MyID
product comes with 3 access points making it fast and easy for First Responders to access your profile. MyID Profiles are free for life with the option to add Plus features. Your free MyID profile also gets you access to a community full of reviews on medications, physicians, and insurance providers posted by other MyID users. You can even manage multiple profiles under a single account. It's the simplest way I've ever seen to have all your medical information in one place! I think it's a fabulous product and highly recommend MyID!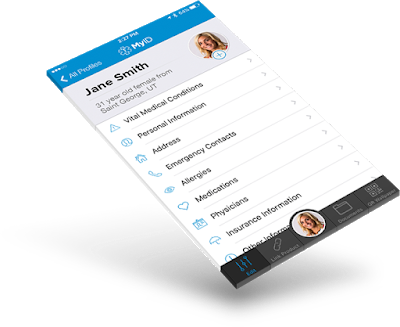 Check out ALL the different products