Over the years, I've won lots of great prizes from sweepstakes. Whenever I tell people about what I've won, they often say, "I never win anything. How do you win so much?" I ask them if they enter to win and their answer is something like "sometimes." Well, that's not the way to win a sweepstakes. The odds of winning a sweepstakes depends on the number of entries and the number of entries by each entrant. If it's a one-time entry only, then you only get the one chance to win. If it's a daily entry, weekly entry or monthly entry, you can increase your chances to win prizes in that sweeps by going back regularly and entering again. I've only won a few prizes that were one-time entry sweeps. Most of my wins were ones I entered over and over. So first, you need to enter consistently.
I also look at entering sweepstakes as a hobby. I don't enter expecting to win, but hoping to win. You need to be persistent at entering because even if you don't win something the first month or the first four months, you will eventually win because it's all about the numbers. The more you enter, the better your chances of winning. The longer you enter sweepstakes, the better your chances of winning more great prizes. This requires a bit of time on the computer each day, but most people already waste tons of time on their computer anyway. Instead of playing games where you don't win anything, play instant win games and maybe you'll instantly win a trip to Daytona 500 like I did in 2009.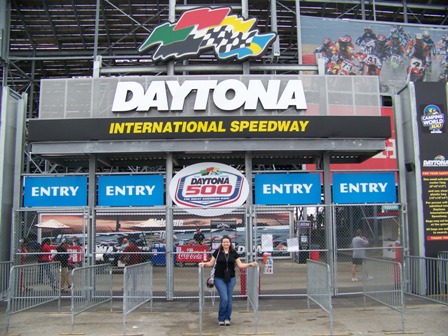 I've won several trips, tons of t-shirts, kitchen stuff, video games, a computer, and a
media server
. I've won a flute, a pair of diamond earrings, shoes, food, stuffed animals, and even a dining room table and chairs. You can find sweepstakes all over the internet to enter. There are also directory sites that list available sweepstakes and giveaways. Some of them even have a function to track which ones are daily entries so that it's easy to go back and enter again. So just be persistent and consistent and let me know when you win something amazing!