Disclosure: I received compensation in exchange for my post.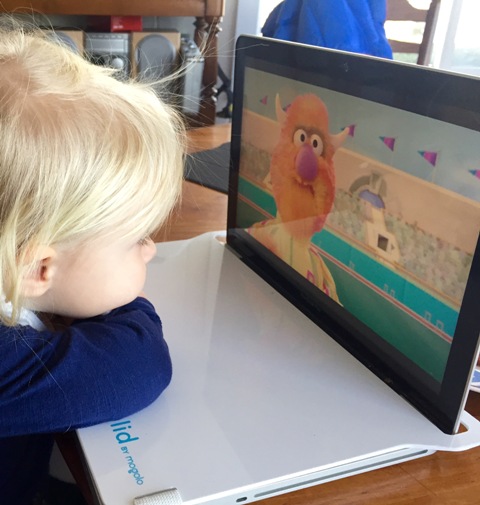 Children of all ages are fascinated by computers. Not just the wonderful array of videos and movies they can watch online or on a disc, but there are also all those fabulous keys to click! Children watch their parents click on the keys, so naturally they are going to mimic what they see. Allowing children to watch videos on your computer can creates a host of other issues. First, pressing keys on the keyboard is going stop the video (over and over). Second, the child's banging might damage the computer, or even dislodge computer keys that could be a choking hazard. And you certainly don't want your child inadvertently posting something unintelligible to your social media accounts or accidentally loading up something inappropriate on the internet, while you're making dinner during what you perceive as a "parent's moment of peace" when they're supposed to be watching a movie. On another note, you don't want to have to hover, saying "no" constantly because you don't want your child to fear interacting with the computer as they grow.
Kid Lid
is the solution to all of these problems!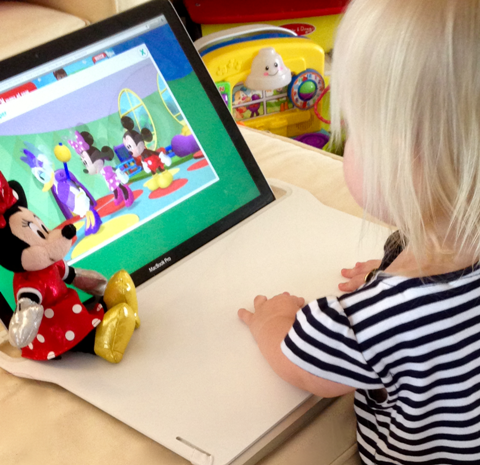 Kid Lid is designed to cover the entire keyboard of a laptop, so that children don't even see it. There are two Kid Lid designs - the
Kid Lid Protect Board
and the Kid Lid Fold-Up. The Kid Lid Protect Board is a flat board that slips over the screen and features a strap that loops under the laptop, keeping little ones away from the keyboard. The Kid Lid Fold-Up allows for access to the laptop track pad without removing the entire board. Both are available for 13" and 15" laptops, and are compatible with both Mac and PC. Kid Lid also helps keep cookie and cracker crumbs out of your keyboard!
The Kid Lid Protect Board is available in Glossy White and the
Kid Lid Fold-Up
is available in both black or watermelon. Both designs are BPA-free and phthalate-free. Parents will love the peace of mind knowing their child can watch videos uninterrupted, without worry about the child's safety or even the safety of your computer's files and applications. But Kid Lid isn't just for kids! Adults will love having the desk surface space while traveling on a plane, and the Kid Lid Fold-Up design makes it a compact travel companion. Kid Lid is such a great product that it made Staff Pick on Kickstarter, but now you can order it directly from the Kid Lid website!
Visit www.kidlid.com today to order! 
***Plus, save 40% off your order with discount code
EXPLORING
, but order now because the discount expires on 11/1/2015. The discount code also gives you reduced shipping at just $1.95.
Check out
this video
to see it in action and then enter below to win a Kid Lid Fold-Up!
Enter to win!
One winner will receive the Kid Lid Fold-Up (black) in either the 13" or 15" size. To enter, just fill in the giveaway form below. Open to US residents, ages 18 and older. Giveaway ends on 10/17/2015. Good luck!
Enter my other giveaways
HERE
.
Follow me on Facebook
HERE
.