5/9/16
Welcome to the Hello Baby Giveaway Hop hosted by
Karen's Got Mail
! I have teamed up with a fantastic group of bloggers to share some awesome giveaways with our readers. Be sure to hop around to the participating blogs listed below and enter some fabulous giveaways, all of which are worth a minimum of $25!
ARV $79.99
Driver's Little Helper is a baby monitor that prevents child car death. You think it could never happen to you! But it happens to good parents far too often, it is incomprehensible and heartbreaking. A child is left in a hot car and found dead of heat stroke. A child is unrestrained and gets killed in a car accident. A fatal mistake by an otherwise loving parent getting distracted, upset, or confused by a change in the daily routine. Every day a child dies in a car. The developers of a new high tech child car seat monitor, Driver's Little Helper, are on a mission to stop these accidents from happening. On average over 37 children die of vehicular heatstroke each year.
Who is more likely to leave a child behind in a car?
Just about anyone can. 
According to the Dept. of Meteorology and Climate Science, between 1998 and 2014 of the 636 infants and children who died, 34% were forgotten by fathers, 29% by mothers, 10% by both parents, 4% by Grandmothers and 5% by female and male caregivers. Pulitzer Prize winner Gene Weingarten of the Washington Post wrote a compelling article on this topic, Fatal Distractions, and he reports "The wealthy do, it turns out. And the poor, and the middle class. Parents of all ages and ethnicities do it. Mothers are just as likely to do it as fathers. It happens to the chronically absent-minded and to the fanatically organized, to the college-educated and to the marginally literate. In the last 10 years, it has happened to a dentist. A postal clerk. A social worker. A police officer. An accountant. A soldier. A paralegal. An electrician. A Protestant clergyman. A rabbinical student. A nurse. A construction worker. An assistant principal. It happened to a mental health counselor, a college professor and a pizza chef. It happened to a pediatrician. It happened to a rocket scientist."
A real solution is a car seat monitor that prevents accidents from happening. One that works with any car seat and is affordable. Bob Steffen is the developer of Driver's Little Helper and father of three from St. Louis, MO. When Bob's son wiggled out of his car seat as a toddler, Bob recognized the dangers. He worked with a Ford engineer to perfect the design. And after eight years of design and development, Bob got his first patent. He found a manufacturer and went to market. And today there is a smartphone-enabled car seat alert system called Driver's Little Helper, available to parents who cares enough about safety and preventing accidents from happening.
Just recently Driver's Little Helper was awarded the Mom's Choice Award, honoring excellence in family-friendly media, products and service. "This is a proactive monitor," says Steffen. "It's not like a smoke detector. We don't wait for the fire. We let you know beforehand that something could go wrong, so you have time to adjust and keep your kids safe."
Driver's Little Helper is the only product on the market that monitors three important events: it alerts parents and caregivers if the temperature inside the car is too hot or cold, when a child leaves the car seat, and if a child is left behind in the seat after the vehicle has stopped moving.
The bundle, which includes the sensor pad, a battery pack, app information and an instructional booklet, retails for $79.99 and is available today at
DriversLittleHelper.com
, Amazon.com and Sears.com.
Enter to win Driver's Little Helper!
To enter, just fill in the giveaway form below. Giveaway is open to US residents, ages 18 and up. Giveaway ends on 5/24/16. Good luck!
Enter my other giveaways
HERE
!
Follow me on Facebook
HERE
!
5/8/16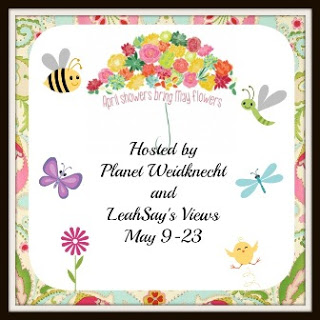 April Showers Bring May Flowers
Each blogger on the list below is hosting a giveaway
worth at least $25 and you can enter them all. 
40-count Variety Sampler Pack of K-Cups
ARV $28.00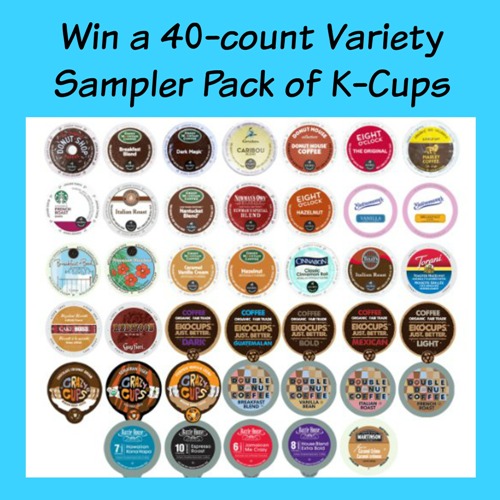 To enter, just fill in the giveaway form below. Giveaway is open to US residents, ages 18 and up. Giveaway ends on 5/23/16. Good luck!
Enter my other giveaways
HERE
.
Follow me on Facebook
HERE
.