Disclosure: I received product at no charge in exchange for my honest review.
I've never owned a Keurig before, but I did use one once in a waiting room while at the eye doctor's office. I thought it was pretty cool, but the
Keurig 2.0
is simply amazing. I was worried it would be complicated, but it is very simple to make a fabulous cup of coffee. Keurig 2.0 is available at Kohl's stores and at
www.kohls.com
.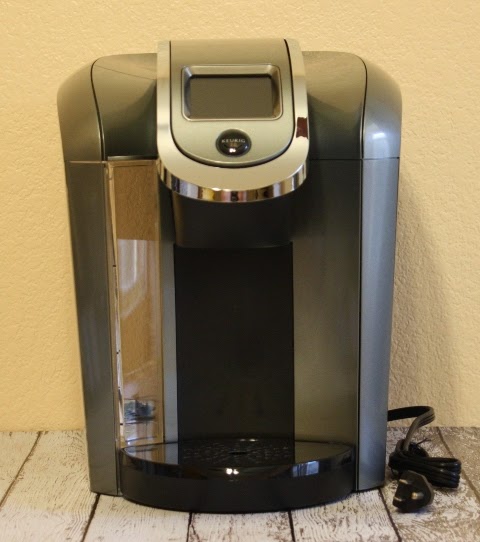 The Keurig 2.0 is designed so that I can make either one cup of
coffee
using a K-Cup Pack and any mug, or a carafe of coffee with a K-Carafe Pack and the included Keurig Carafe. The Keurig 2.0 is so advanced that it can read which size coffee pack is inserted and provides the perfect amount of water for the pack.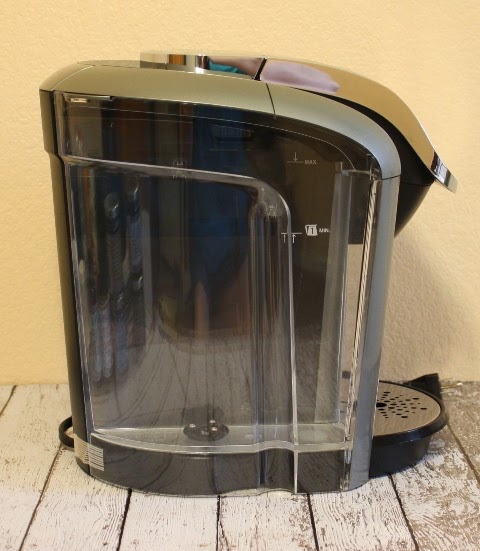 It has a touchscreen for programming the time, language, display type, wallpaper, auto brewing, water reservoir light color, favorite settings, and more. It took me about a minute to set up my preferences and I was ready to brew my first cup. I love the sleek Keurig 2.0 shape and the color combination of black/gray/chrome easily fits into my kitchen decor.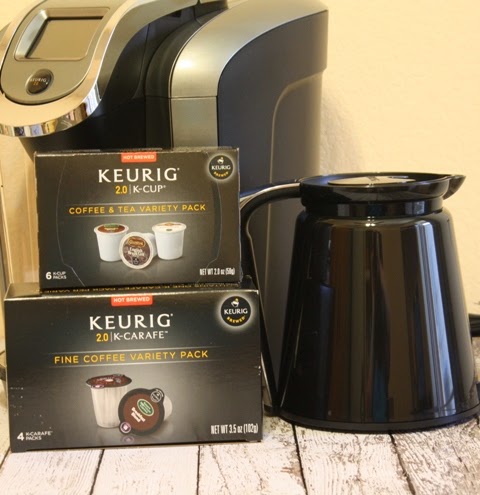 Keurig 2.0 comes with variety packs for both the K-Carafe and K-Cup sizes. The carafe fits right under the spout, just like a coffee mug. When using a mug, I attach the drip tray to keep my counters cleaner, and the drip tray is removable for when I use the carafe. The included user guide was easy to follow and I felt confident making my first cup!
I am absolutely thrilled with my Keurig 2.0! I am really enjoying being able to make a fresh cup of coffee for myself any time of day. I also love the huge variety of K-Cup coffee flavors available. I got a special deal when I registered my Keurig and have four different flavors of mocha coffee on their way to me.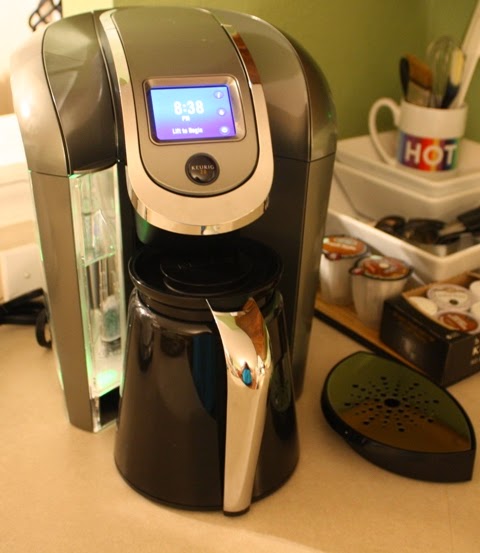 Say hello to the new Keurig 2.0 at Kohl's! When you purchase the Keurig 2.0, you can enter the "
Win Free Coffee for a Year When You Say Hello to Keurig 2.0!
" contest (no purchase necessary; there is a mail-in form of entry as well; contest runs from Aug. 24 - Sept. 17).
Be sure to enter MY giveaway HERE to win a $200 gift card to Kohl's so you can purchase your Keurig 2.0!