Disclosure: I received product at no charge in exchange for my honest review.
My absolute favorite thing about fall is that it's BOOT SEASON again! As much as I love my flipflops in the summer, I love boots through fall and winter even more. I am also a huge fan of snow but I hate to be cold. I love boots that can go from casual to dressy, and still keep my feet warm.
Waldlaufer
boots are amazing and I own several pairs that I wear over and over.
This year, I selected these darling ankle boots. Waldlaufer calls them the
Donna Holma Black Combi
. I call them beautiful! The mix of fabrics and textures makes them so unique. They have a one inch heel which is the highest heel I will even consider wearing anymore, because my feet have to be comfortable at all times or I get grumpy.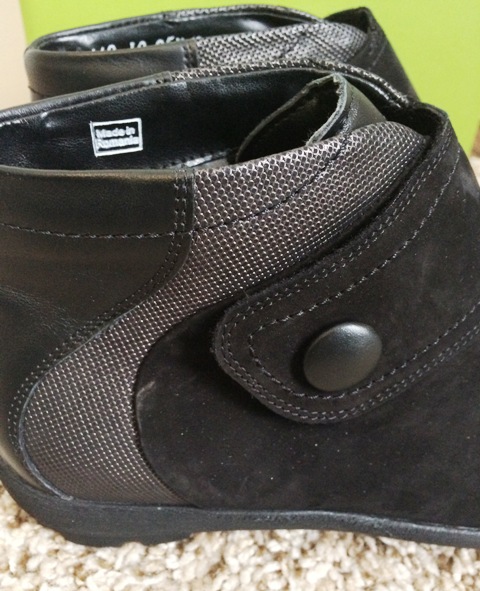 While I'm talking about comfort, the
Donna
boot from Waldlaufer is an excellent walking shoe. Six days a week, I run a small rural post office in the mornings and I'm on my feet most of the time. These boots offer multi-density soles for increased flexibility and stability, removable footbeds with arch and metatarsal support, and firm counters for better heel fit and control.
My favorite feature is the velcro closure that is hidden under the stylish strap, which is topped off with a charming button. The velcro closure makes them easy to put on, even if I'm all bundled up and can barely lean over because of all my layers of clothes, and they are super quick to kick off when I come in out of the snow. Yes, we've already gotten three goods snows in Kansas this season!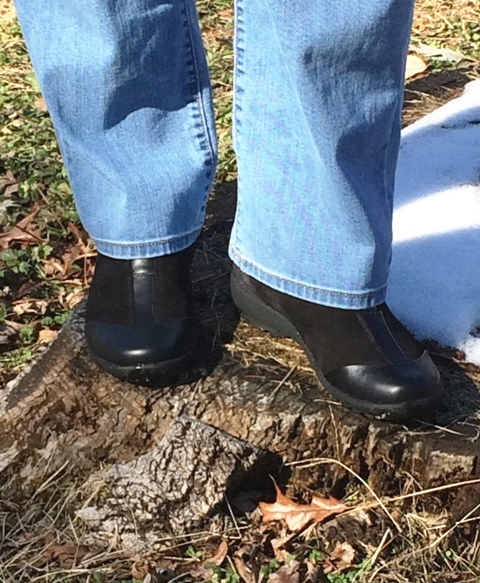 The Donna comes in black, which is perfect because that's what I'm required to wear to work in the post office, and they go with absolutely every fall and winter outfit I own. You can never really go wrong with black shoes. These
boots
' textured soles also have excellent traction in the ice and the snow!
Sometimes in boots I have to go up a half size, but these Waldlaufer boots run very true to size. They have a more refined look than most winter boots (which can sometimes be bulky) but they are sturdy, durable, and look as fabulous with my blue jeans and winter sweaters as they do with my postal service work uniform.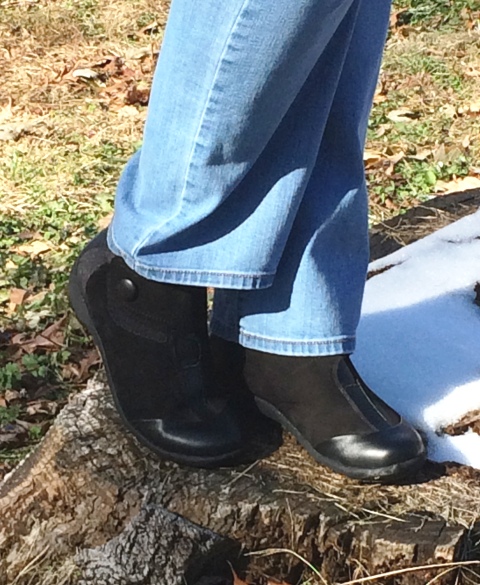 Approximately 13,000 pairs of Waldlaufer shoes are produced in Europe each day, amounting to 2.8 million pairs a year, using traditional craftsmanship and the latest, environmentally-friendly technology. These beautiful handcrafted boots and shoes are worn all around the world. Add a new pair to your wardrobe today!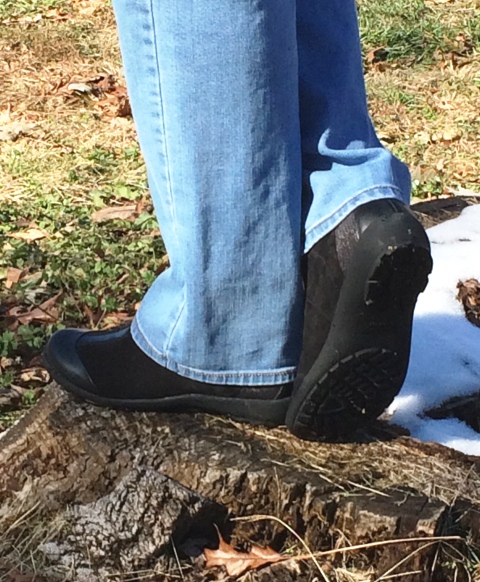 Shop for your new boots today at