Disclosure: I received product at no charge in exchange for my honest review.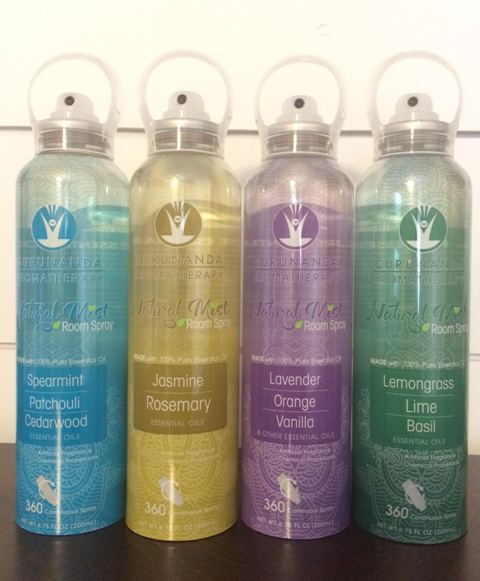 These are no ordinary air fresheners!
GuruNanda Natural Mist Room Sprays
can refresh your rooms with plant-based ingredients. These wonderful natural scents also offer immediate aromatherapy benefits. GuruNanda's new Natural Mist Room Sprays are made with 100% pure and natural essential oils. They come in four exotic blends - Lavender Orange Vanilla, Jasmine Rosemary, Lemongrass Lime Basil, and Spearmint Patchouli Cedarwood. They contain NO artificial fragrances and NO chemical propellants.
I am absolutely in LOVE with these mist sprays! They smell so good and the scent lasts for a very long time. I'm having a hard time choosing a favorite one because all of the scents are amazing, so I'm using them in different rooms and enjoying them all. I use the Lavender Orange Vanilla in my bedroom, the Jasmine Rosemary in my bathroom, the Lemongrass Lime Basil in my kitchen, and the Spearmint Patchouli Cedarwood in my living room. This collection would be a fabulous Mother's Day gift idea! Just get one of each scent and package them up together in a basket or a bucket with a few flowers for your mom. I love GuruNanda products and have always been happily satisfied with their essential oils, diffusers, and now their
Natural Mist Room Sprays
.