Disclosure: I received product at no charge in exchange for my honest review.
Over a decade ago, I began making scrapbooks and Cricut was a well-known name back then. As a leader in the crafting industry, they are constantly creating amazing products that make scrapbooking, card making, and
paper crafting
more fun, more progressive, and more intricate.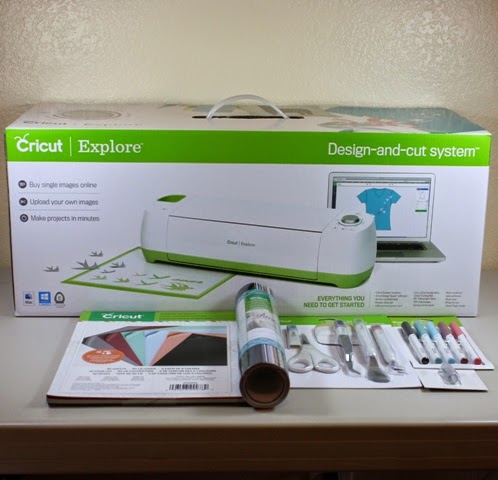 I just received the
Cricut Explore
, a design and cut system that completely trumps every other paper crafting tool I've ever used. There is so much this machine can do that it's almost intimidating, but the Cricut Explore is actually really easy to use. I am a visual learner, so I found their YouTube videos most helpful!
This
electronic cutting machine
, combined with their online design software, helps me create amazing DIY projects that go far beyond scrapbooking. They offer hundreds of ready-made projects, a library of over 50,000 images, plus I can upload any image of my own that I want to use. I can also completely create a design from scratch on their software.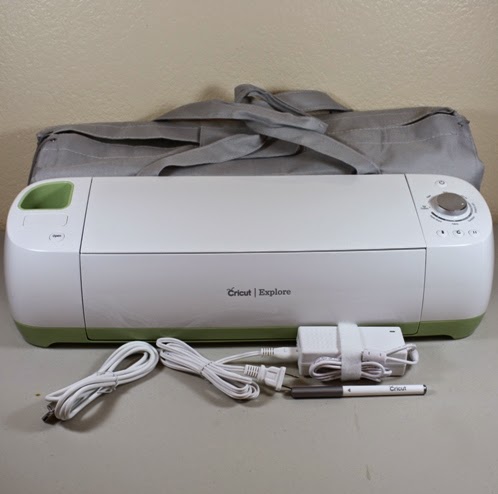 It's wide enough to accommodate 12x12 paper on the Cricut mat that slides through the Cricut Explore. It features a multi-layer creation system where each layer of a project is cut from different color papers, then assembled for a finished project. For example, I can create an orange jack-o-lantern with a brown stem, green leaf, black mouth, and yellow eyes; then the Cricut Explore cuts each component on different sheets of colored paper and I just assemble the finished design!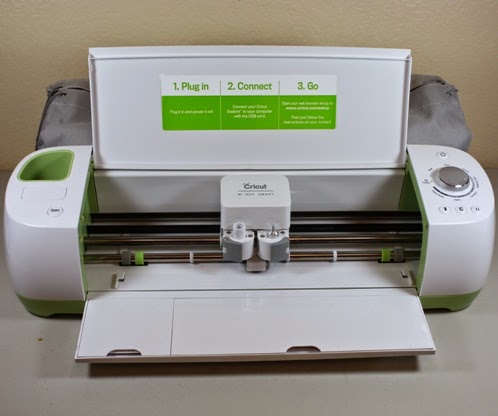 The Cricut Explore also has the ability to cut and write in one step. The inner cartridge holds a blade on the right hand side and can hold a marker on the left hand side. Their design program allows me to tell the Cricut Explore what I want it to do. It can even cut a box and score fold lines. I'm only just beginning to grasp everything it can do, but I'm having so much fun!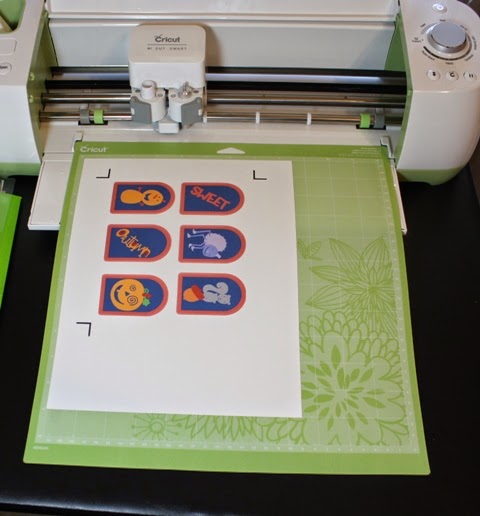 My very first project was Halloween Tags for a candy display I'm putting together. Using the Cricut Design Space, I used their free images from their library to create six tags with Halloween images on them. I can easily edit, resize, and even add my own text if I want in their Design Space. Then with a click of my mouse, I printed it on my printer, and set it on the Cricut cutting mat.
The Cricut Explore cut every single one of my images perfectly and quickly. The cutting mat is slightly sticky so that it can hold the paper. The Cricut Explore can cut more than just paper! It can cut vinyl, stickers, cardstock, iron-on, fabric, leather, poster board, and much more. I am just blown away by all that it can do!
Cricut also offers tons of great tools that help me create and I love this flat one that helps me easily remove my cut cardstock from the cutting mat. To make my Halloween tags, I next made a tiny hole in the top of each tag and strung embroidery thread through the holes. I tied each one around different sizes of mason jars to create my display. I can fill them with candy or even use them to serve drinks at a party! Check out my
Halloween Candy Display
!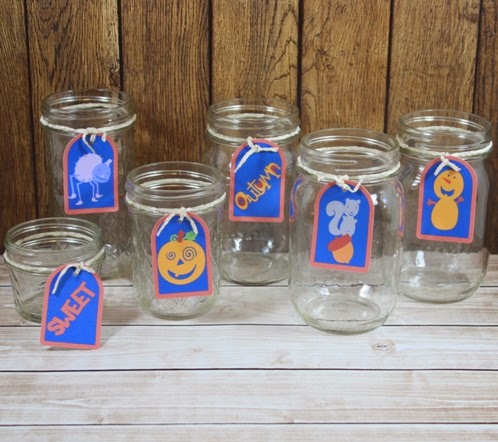 Visit www.cricut.com today and see how easily you can create one-of-a-kind projects of all kinds. I am so thrilled with my Cricut Explore and promise to share more of my projects as I create them! Be sure to follow all their social media accounts for great crafting ideas, tutorials, and more.