Disclosure: I received product at no charge in exchange for my honest review.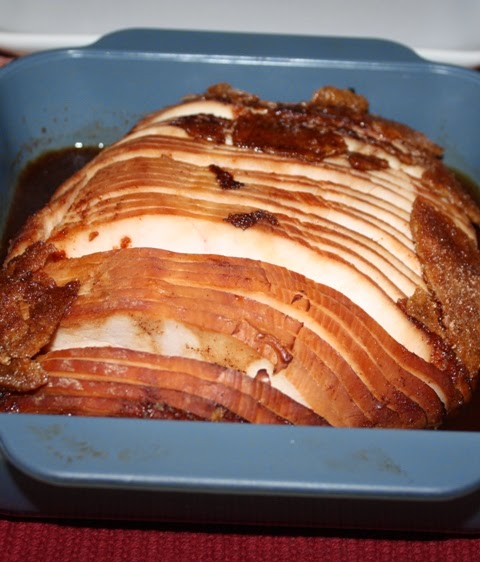 Do you serve turkey or ham or both on Thanksgiving? For my family, it usually depends on how many people we're hosting for our
Thanksgiving dinner
. Whether we're hosting a large crowd of friends and family, or just celebrating as an empty-nest couple, I'm especially thankful that HoneyBaked Ham makes Thanksgiving simple for me.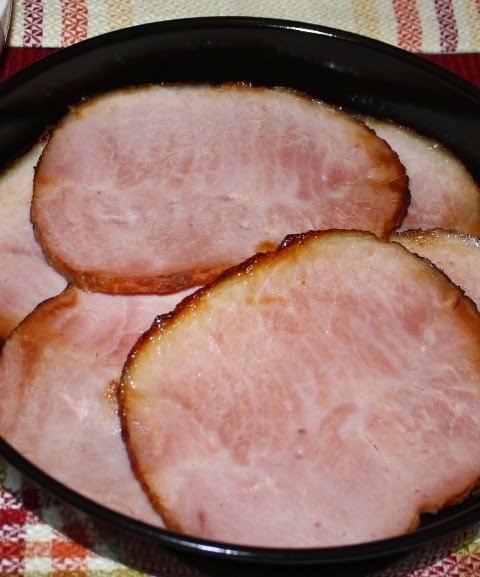 HoneyBaked Ham's turkey breast and boneless ham allow me to serve a perfect meal that looks fantastic and tastes even better. Their turkey breasts are gently-roasted in a sweet-glazed and their cured hams are smoked for hours in a secret marinade, and I didn't have to do anything other than warm them up just before we eat.
My Thanksgiving dinner always features HoneyBaked Ham's delicious side dishes too. With over a dozen choices, I can choose the sides that I know my family loves. All I have to do is bake them for about an hour and then put them on the
Thanksgiving
table!
HoneyBaked Ham sides for Thanksgiving include a creamy Green Bean Casserole, a perfectly seasoned Dressing, and mouthwatering Sweet Potatoes. There are so many delicious HoneyBaked Ham sides that it's often hard to choose which ones to serve my family!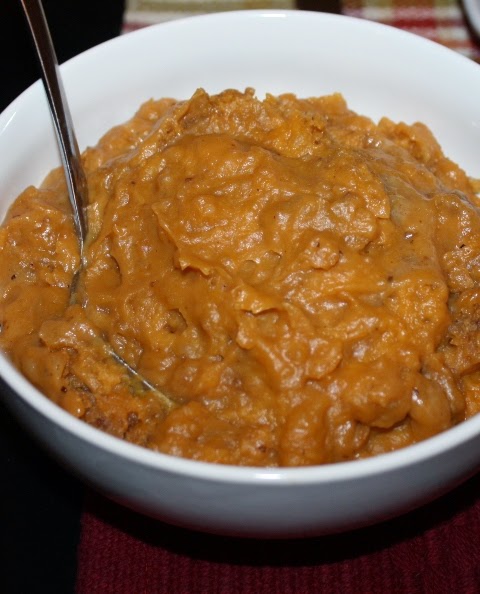 HoneyBaked Ham also offers lots of dessert choices, including pies, cakes, and cheesecakes. Their Cinnamon Apples are sold as a side dish, but are delicious enough to be considered a dessert. Wouldn't you rather spend an hour in the kitchen this Thanksgiving, instead of seven hours in the kitchen?
My local HoneyBaked Ham store is in Austin Texas on Research Boulevard and the employees are so friendly and helpful. Find your local HoneyBaked Ham store and see how easy it is to create the perfect Thanksgiving meal for your family!
From now until 1/11/15 you can enter to win a
$25,000 HoneyBaked Kitchen Makeover
when you buy a Ham and Turkey Breast bundle. Check out this
amazing limited time coupon for $8.00 off any Bone-in Ham and Turkey Breast or Boneless Ham and Turkey Breast from HoneyBaked Ham
to help you make your holiday dinner easy and delicious!
(This offer is valid only at the following locations: Rolling Meadows, Orland Park, Villa Park, Morton Grove, Naperville, Chicago, Dallas, Fort Worth, Arlington, Plano, Mesquite, Hurst, Lewisville, Houston, Austin, Spring, Clear Lake, Sugar Land, Indianapolis, Ferndale, Grand Rapids, Roseville, Birmingham, Troy, West Bloomfield, Livonia, Flint, Dearborn Heights, Sterling Heights, Taylor, Ann Arbor, Canton Township, Oklahoma City, Pittsburgh, Mechanicsburg, Monroeville, San Antonio, Bellevue, and Lynnwood. For store addresses click here.)
HoneyBaked Ham is giving away $500 in Gift Cards to some of your favorite places!
You can enter below!
a Rafflecopter giveaway