Disclosure: I received product at no charge in exchange for my honest review.
Bring home the farm this September with
Peter and Pauline's Farm Magnetic Game
from HABA! National Farm Animal Awareness Week is September 15-22, and you can share the life of a farmer with your little one, WITHOUT that amazing farm smell.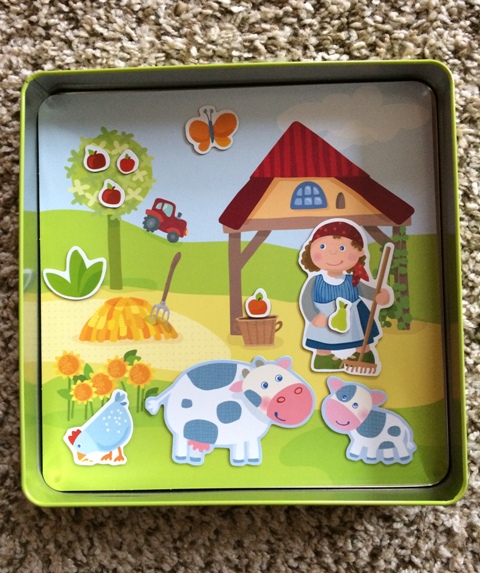 Little farmers will get a kick out of this farm animal-themed magnetic arranging game. Designed for ages 3 and up, it features a variety of background scenes and a wide variety of farm inhabitants, animals, and plants, allowing children to create and re-create life on the farm.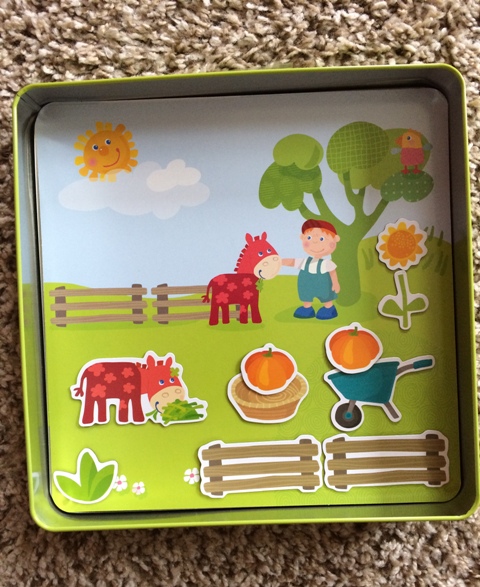 It comes with an incredible 122 magnetic pieces, plus four background scenes on two cards. The durable metal tin storage box works for both play and for storage. Since it measures just 8.5" x 8.5" it's a great toy to take along in the car!
I was amazed at the variety of magnets available in Peter and Pauline's Farm. There are lots of farm friends, both children and adults, plus mom and baby farm animals. There are fruits and vegetables, flowers and plants, farm vehicles and tools, and much more.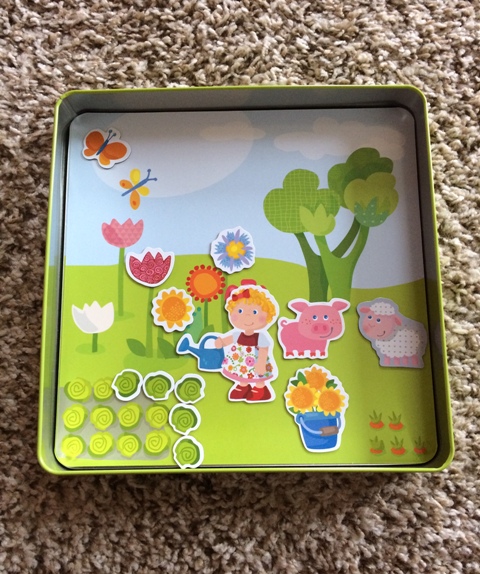 I love Peter and Pauline's Farm Magnetic Game! I love how compact it is, how versatile it is, and how everything packs away into one box. I gave this to my 3 year old grandson and he was really excited about it, especially after seeing all the farm animals around my neighborhood. HABA always makes great toys!
Visit HABA for fabulous developmental toys